6 Lessons We Can Learn From COVID-19
Published: April 27, 2020
The human race has faced various pandemics and epidemics throughout time before COVID-19. To put it into perspective, these virulent diseases not only accosted the lives of the population but their livelihood as well. According to this study, the Spanish Flu – which claimed the highest death rates among all other viral outbreaks, had greatly reduced its affected countries' GDP as compared to WW1. In 2003, some researchers estimated that the SARS epidemic has accosted the world economy around $40 billion USD.
As COVID-19 currently unfolds, it's no question that the global economy and the businesses behind it are suffering. However, even after every global crisis, we still manage to overcome these unseen adversaries. For common people and business owners alike, during these circumstances, the key takeaway is preparedness during these circumstances. But sometimes, even the greatest of business planners can overlook such events which catch you with your guard down. So, here are a few lessons you can learn from COVID-19 and we'll also share with you how we, at Telework PH thrived during this pandemic: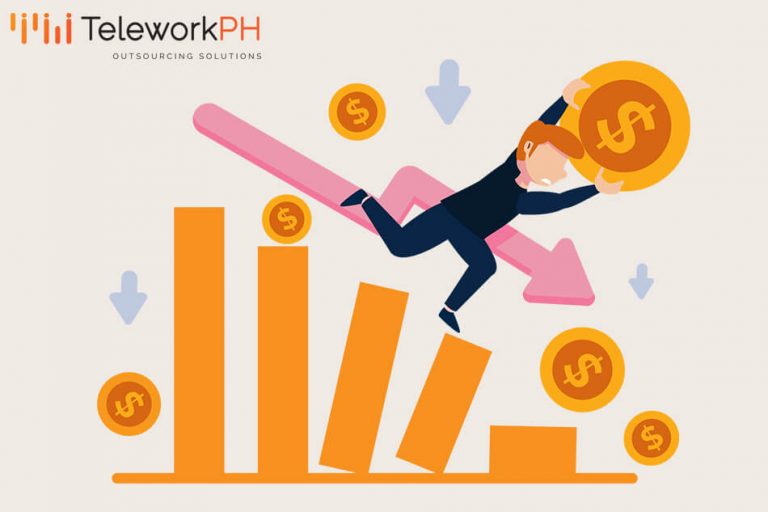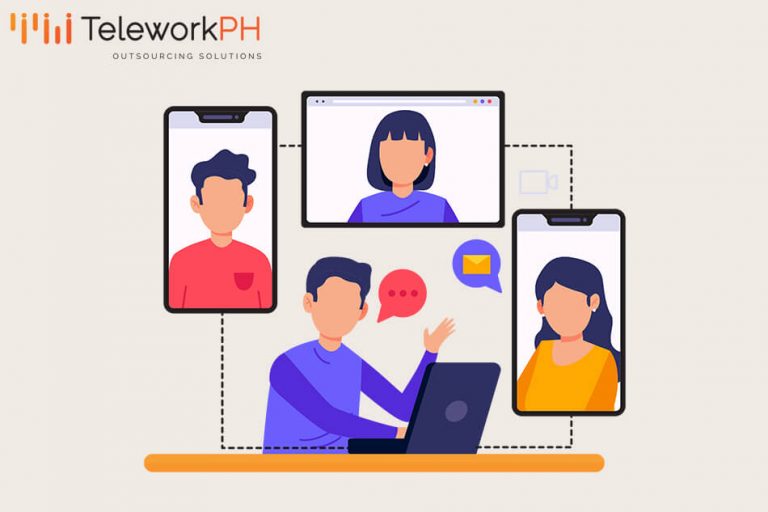 Let us help you scale your business. Book a
FREE
value-bomb
strategy session with our
Outsourcing Specialist NOW!
Business Lessons from COVID-19
1. Learn to Adapt Quickly
The ability to adapt quickly is a competitive advantage in which businesses must practice. This pandemic has changed the way people live along with their buying patterns. Your product or service should be a necessity for your customers during this time. And if not, you may want to consider rethinking or adjusting your business model or your target customers based on the current demand.
2.Identify Your Weak Points
Sometimes, it may be difficult to expose your weaknesses to other people. The same goes for a business. The pandemic may cause your business weak points to be revealed and exposing your business's weakness can have consequences. Your competitors may even use that knowledge to their advantage. It's daunting to even think about, however, you can find ways to address your weaknesses efficiently and focus on which aspects you're good at. Say, for example, the outbreak caused a high turnover rate in your sales team. Find out the root cause of the problem and look for a profitable solution. Maybe you can outsource your customer service channel for the meantime while you deal with core issues such as crisis management.
3. Practice Proper Communication and Good Leadership
It's normal for your employees to feel on edge during this time so it's important to understand that their personal needs come first. As a practice of a good leader, you can express your understanding through clear communication. With the advent of messaging apps, it's easy to reach out to your employees. Talk to them during this trying time even if the topic is non-work related. As stated in this Harvard article, the most effective leaders have high emotional intelligence.
4. Know the Importance of Customer Loyalty
Having loyal customers is a proven testament that your business is successful. Whatever the situation may be, your loyal customers will be there to use your product or service. This pandemic has changed the consumer's buying pattern, that's why you should research for any shift in the market which could affect your business. For instance, instead of going to a physical store, consumers are now turning to E-Commerce to buy their essential needs. This way, they're able to practice social distancing and avoid the spread of the virus. Customer feedback is also a viable source of insight. Equipped with the right information, you can continue to provide a great experience for your customers despite the current situation.
5. Have a Backup Plan
It's always good to plan ahead, but it's even better to have a backup plan. If plan A doesn't work, then it's good to have at least plan B, C, D, or even Z in your roster. A backup plan can protect your data, reduce cost, and most importantly, prevent panic. Having a contingency plan minimizes the risk implications that this pandemic can cause. It also allows you to operate your business efficiently during economic challenges.
6. Seek Out Opportunities
Opportunities can be a blessing in disguise at a time like this. Here in the Philippines, beer conglomerate San Miguel Corporation sets an example for this. Since the Philippine Government imposed the lockdown, they also imposed a liquor ban. Instead of brooding over their losses, SMC started using their plants to produce rubbing alcohol – a high demand product during this crisis. Not only did they provide aid against COVID-19, but they also managed to continue giving their employees a source of income. Opportunities can come in different ways. Like SMC, you can transform your products or services to address the immediate needs of your customers or you can also find opportunities in improving your internal processes like implementing work from home arrangements.
How Telework PH Did It
For Telework PH, we were able to apply the lessons above concretely and it shows in our data and performance output. For instance, we were able to adjust to the situation by implementing the work from home arrangement soon after the Philippine Government imposed a lockdown. From a 500-employee office space to a home setup, our leaders made sure that all employees are set-up with proper working conditions. Our HR department also does regular check-ins with the employees to help boost their morale.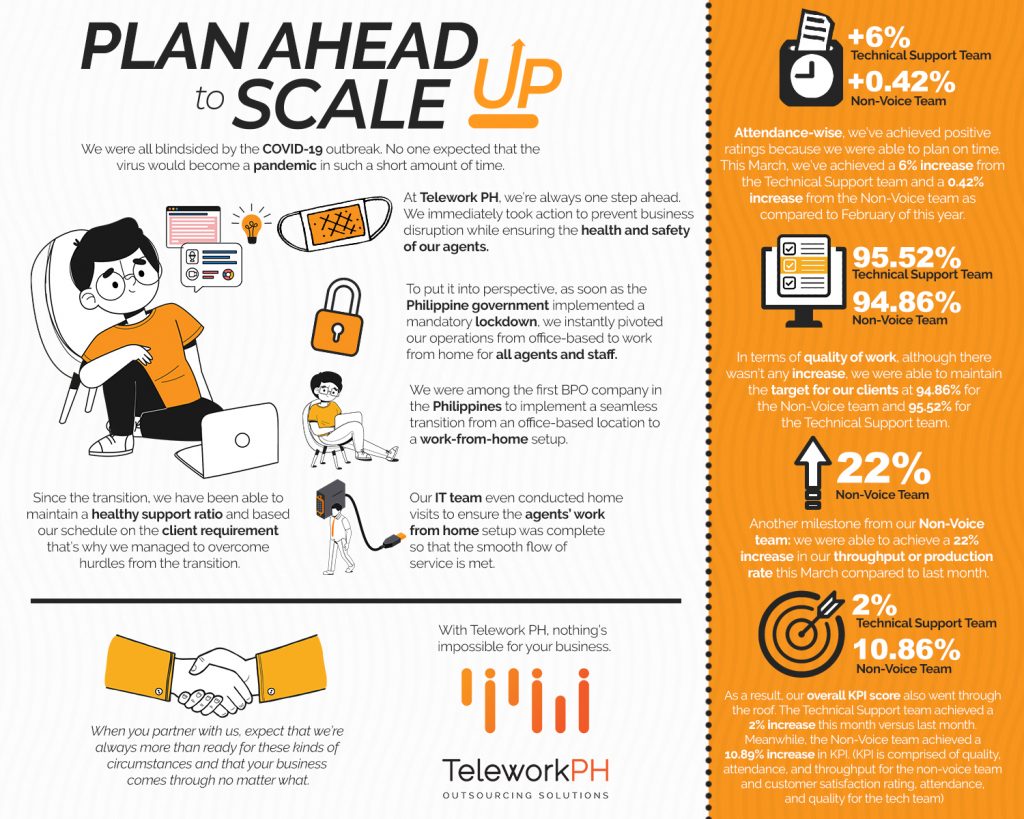 In the Philippines, we were among the first BPO company to implement a seamless transition from an office-based to a home-based setup. This is further proof of our adaptability. What works for Telework PH is that our operations team closely monitors the agents' key performance indicators (KPI) despite the challenges of working remotely as a team. As a result, our attendance score had a visible increase as compared to the previous month. Our production rate even had a double-digit increase compared to February of this year. Overall, our total KPI score increased this month versus last month.
Our clients couldn't believe how we exceeded expectations in spite of the crisis. By following the lessons above, your business can survive the pandemic too.
Ready to Elevate Your Business?
Enter your email below to get more information