Telework PH- The Rural BPO Fighting Poverty
TeleworkPH is on a mission. That mission is to make an impact on the poverty that embraces the rural areas of the Philippines. This is just another reason why we chose to place our offices outside of the metropolitan areas, like Manila. This is a challenge and struggle we took on, knowing that there would be some difficulties ahead.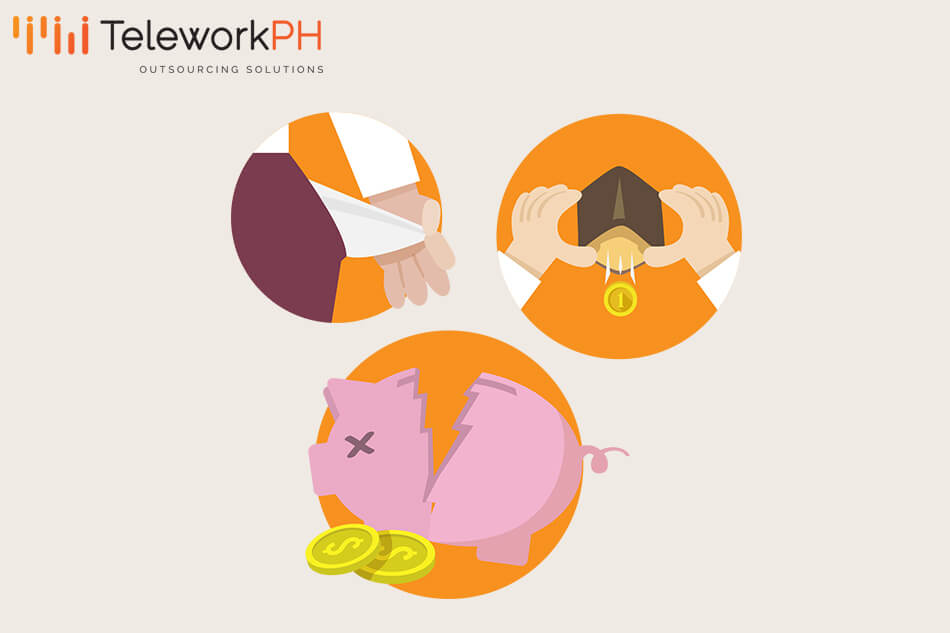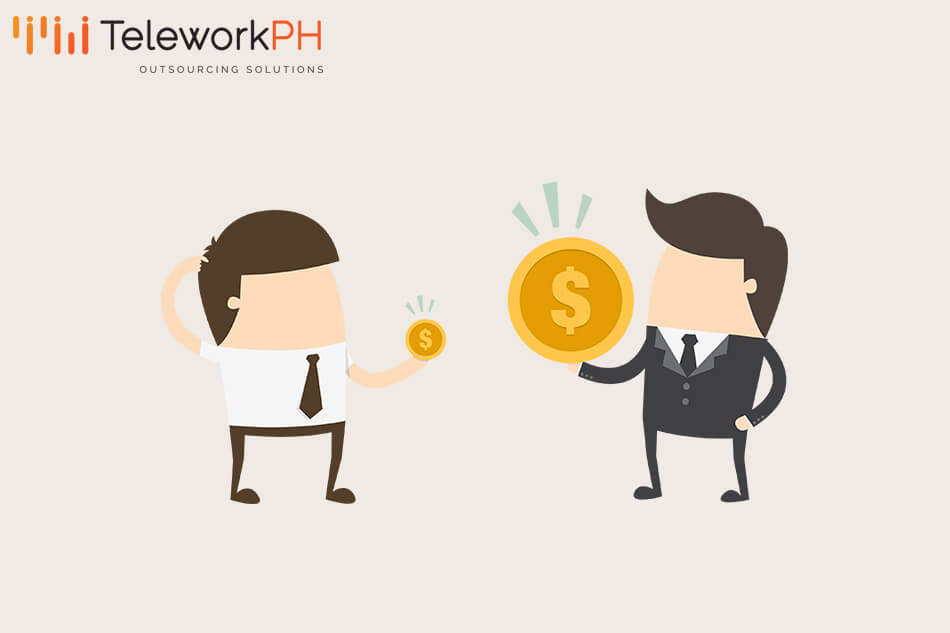 Let us help you scale your business. Book a
FREE
value-bomb
strategy session with our
Outsourcing Specialist NOW!
We had to decide what our values were as a company. And more importantly, beyond values and mission, what was our purpose for opening the doors of TeleworkPH in the rural area of Baliuag, Bulacan. It may have been easier to find office space in Metro Manila. What's more, finding clients and networking would have been much simpler and perhaps less of a challenge. However, beyond all of those advantages was the outweighing factor. Founder and CEO Marge Aviso wanted TeleworkPH to make a difference in helping boost the economy of the Philippines and fight poverty.
Philippines Poverty Is Real
In 2018 the Philippines started the year with a 16.2% poverty rate which fell to 16.1% by June. Although it is an improvement from the 2015 rate of 22.2% from January to June, it is still a long way off from the target of 14% by 2022 set by the President of the Philippines. An estimated one million individuals per year would need to be lifted from poverty to reach that goal. To put it in a better perspective, from January to June 2018, a family of five would need to have spent just P7,337 per month (or US $142.44 as of this writing) to be considered above poverty. That number is just for food.
For both food and nonfood items (diapers, medicine, school supplies, transportation, etc.) a family of five in the same period would need to spend P10,481 a month (or US $203.55 as of this writing) to be considered above the poverty level. Taking into consideration that many labor-intensive jobs pay well below this and the price of food (especially rice and vegetables) are always fluctuating, then you will have to agree this isn't much at all for a family of five to live on.
Education also suffers because of poverty levels. In 2015, 6 out of every 10 households had at least one child over the age of 18 who was unable to get a basic education. The poverty level affects the ability of children to obtain the most basic school supplies, clothing, shoes, and even lunches. Secondly, the lack of funding leads to limited facilities so the children that are able to attend school, do so in poor conditions and overcrowded classrooms.
TeleworkPh is in Baliuag, Bulacan which has a staggering 5.4% poverty rate with a population of about 150,000. That means more than 8,000 people live in poverty in Baliuag. This is something we have the power to change.
Personal Experience
When I was still living in the US, the type of poverty I now see everyday of my life seemed almost unreal. So far away even almost unbelievable at times. Then once I arrived here and saw first hand the conditions these poor families and children are forced to live in, it all became a reality. I was able to see with my own eyes the hopelessness of hunger, the lost dignity, and the utter desperation in their faces.
Survival is a daily task. Men take to the streets looking for work, anything at all to bring in even a little bit to be able to buy some rice for their families. Women try and find back-breaking work by doing cleaning or as laundry girls for the more well to do families. And laundry is all done by hand; the pay is very little. Children also do their part. Most aren't fortunate enough to attend school, in fact, most are not fortunate enough to have shoes. They will take to the streets in tattered clothes hoping to collect a few pesos to be able to buy some sweets that they see other children enjoy with ease.
Handouts, assistance, and other charity work is incredible and always admirable, however, they are only a temporary fix to a larger issue. We want to provide opportunities for people to work for their own community and help build local businesses. By providing good jobs for the people of the rural areas, the money they earn is not being spent in large cities like Manila. Instead, it is being spent and circulating through the rural areas, in our case specifically Bulacan, Baliuag.
The Government Is On Board
With the rise of the BPO sector, the government of the Philippines has also seen this as an opportunity to get involved to help fight poverty. They recognize the importance of getting businesses to open in the rural areas to boost the economy. Businesses like TeleworkPH.
"Ninety-five percent of all the businesses in the Philippines are micro and small enterprises providing 65 percent of employment in the Philippines, and this is the key to getting Filipinos out of poverty. So we need to encourage more people to venture into businesses," Senator Cynthia Villar said at a groundbreaking ceremony for a new 12-hectare business district in Bulacan.
TeleworkPH has also been recognized by the local government for our hard work and the impact we are making on the rural sections of Baliuag. We hope to continue working alongside other agencies and government programs to eventually eradicate poverty in the Philippines.
How You Can Make A Difference
Our clients love the fact that they are making a difference when they partner with us. When you partner with TeleworkPH you can make an impact on poverty. By using our highly skilled talent, your business will not only significantly benefit, but you will have the satisfaction of knowing that the salaries you provide to your outsourced team are making a huge impact on the poverty level in the Philippines.
As mentioned, charity and handouts are great and they do help. But watching a community grow and seeing the economy rise in a rural area and knowing you and your company helped make that happen is a lasting personal satisfaction.
Ready to Elevate Your Business?
Enter your email below to get more information