The Importance of 24/7 Customer Support
Published: February 20, 2019
Standard business times, especially if your company is global, mean very little to your customers. For enterprises that cater to paying customers only, this is extremely true. Not all problems occur between the hours of 9 – 5. Even though you know your business can't run 24/7, this doesn't mean your customer support can't. In fact, having a strong focus on after-hours customer service support is a great way to provide the service clients appreciate and will continue using for a long time.
Offering around the clock service is not out of reach for any business. There is an abundance of BPO partners in the Philippines with highly skilled agents ready to get to work for you. Take advantage of the time zone difference, the cost savings and the expertise of a dedicated and focused BPO company. Whether it be email, chat, phone or all of the above, with the outsourcing solutions available, going live 24/7 is not as difficult and expensive as some would think.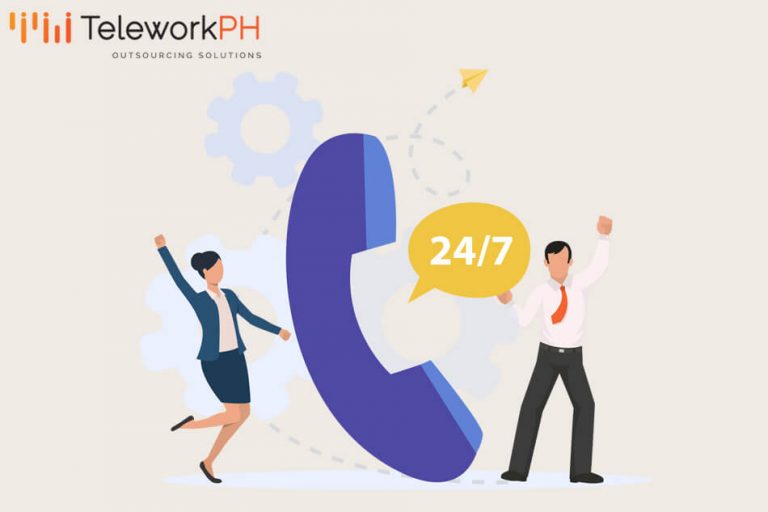 Let us help you scale your business. Book a
FREE
value-bomb
strategy session with our
Outsourcing Specialist NOW!
Here are some of the advantages of 24/7 live support:
Build Your Reputation: Happy customers spread the word. Unfortunately, so do unhappy ones. A solid reputation could be key when other prospects are deciding between your brand and the competitors. Offering 24/7 live support is a great way to get your customers singing your praises.
Customer Accessibility: Customers don't like to wait. Getting to the issue without delay is a fundamental cog in the support machine. To present yourself as a customer-centric organization, you must realize that great customer support is not only provided within business hours. Being available for your customers 24/7 is one of the most valuable assets you can have next to the product itself.
High Responsiveness: Even having an agent monitoring a live chat on your website at all times can greatly boost your customer interaction and approval. Simple steps like this will show your customers that you care about their needs and do want to solve any issues that may arise at any time.
Competitive Advantage: Around the clock support is a great way to stand out among your competitors. Take for instance the big companies like Amazon, Apple, Sky and many others that use 24/7 customer service to stay ahead of their competitors. With outsourcing, you can do the same.
Efficiency: Around the clock support means no one shift is bombarded with more than they can handle. Instead of your support crew starting their day with a load of backlog cases and staying that way the whole shift, there will be a constant flow of cases being handled in a timely and efficient manner. Each customer will get the proper attention they demand and deserve and this will reflect by their loyalty
Keep in mind that nowadays customers are more informed and this has put a bigger demand for great customer care. Support is a basic function that customers depend on and expect while using your service or purchasing your product. If you plan to keep them waiting remember, your competitor is only a click away.
Take advantage of the global availability outsourcing with TeleworkPH can offer. Our doors are open 24/7, so no matter what timezone you are in, we have you covered.
Ready to Elevate Your Business?
Enter your email below to get more information