Go Above And Beyond – 5 Best Practices For Elevating Your Customer Experience
In a world where outsourcing is a survival of the fittest, businesses must evolve to stay on top. While some may rely on brute strength, the truly exceptional ones go above and beyond, knowing that the key to victory lies in delivering a customer experience that's as compelling as it is unforgettable.
After all, who needs armor and swords when you have happy clients who will gladly sing your praises?
And why is customer experience so important in the outsourcing industry? Firstly, it can help build customer loyalty and advocacy, which can lead to long-term partnerships and repeat business. Additionally, a positive customer experience can help businesses stand out in a crowded marketplace and differentiate themselves from competitors.
So how can your business provide a compelling customer experience? Here are some best practices to consider:
Company and Customer Alignment
Customers are the lifeblood of any business, and keeping them happy should be the top priority. But how do you ensure that you're meeting their needs and wants while also achieving your company's goals? It's all about finding the sweet spot where your business objectives and your customers' desires intersect.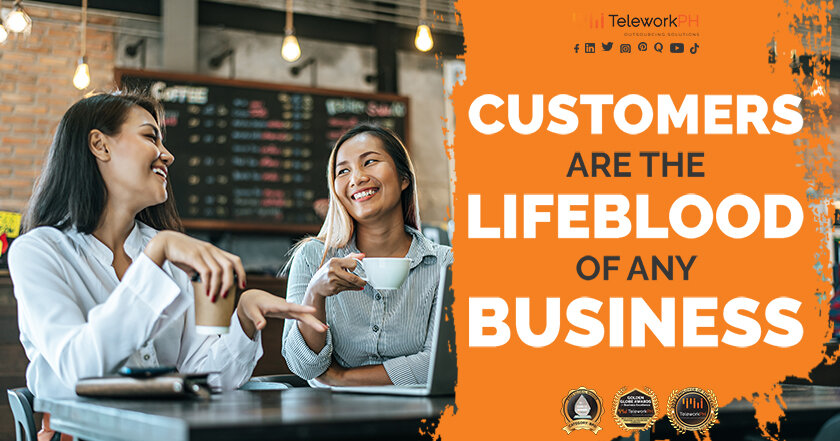 This means identifying what your customers truly value and aligning your company's efforts to meet those needs. After all, when you create a win-win situation where customers feel heard and valued while you achieve your goals, everyone comes out as a winner.
Position Your Business in the Marketing Ecosystem to Influence a Positive Customer Journey
Picture this: your customers are on a journey with your company, and every step they take is a touchpoint that shapes their overall experience. To make that journey a positive one, you need to be the guide that knows every twist and turn as well as every obstacle and opportunity. By mapping out the customer journey, you should not only understand your customers' needs and wants, but also identify pain points and opportunities for improvement.
This allows you to position your business in the marketing ecosystem to influence a positive customer journey, and create a seamless and enjoyable experience for your clients. Whether it's through personalized interactions, timely responses, or innovative solutions, every touchpoint is an opportunity to leave a lasting impression and build a strong relationship with your customers.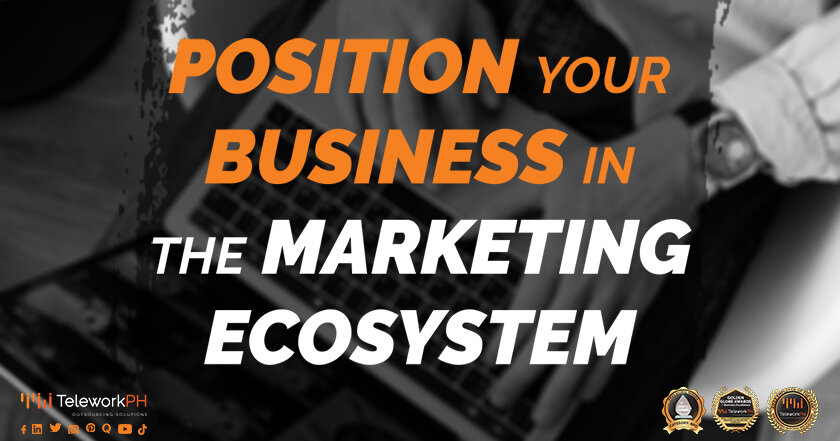 Deliver Nothing Short of a Memorable Customer Experience
Good customer service is no longer enough. To truly stand out and create a compelling customer experience, businesses must go above and beyond what's expected of them. It's about taking every opportunity to surprise and delight your clients, from personalized interactions that make them feel valued, to seamless journeys that leave them wanting more.
Think of it as going the extra mile, even when it's uphill and there are no shortcuts. By delivering a memorable customer experience, you're not just creating satisfied customers, but also building a loyal fan base who will become your brand evangelists. They'll spread the word about your exceptional service and attract new customers to your business, becoming an army of loyal followers who will stick with you through thick and thin.
Tap on Digital Marketing to Provide a Compelling Customer Experience
In today's digital age, digital marketing is an essential component of creating a compelling customer experience. This means using digital channels to engage with clients, and provide personalized experiences in a world where everything is just a click away. Digital marketing is the golden key to unlocking a compelling customer experience.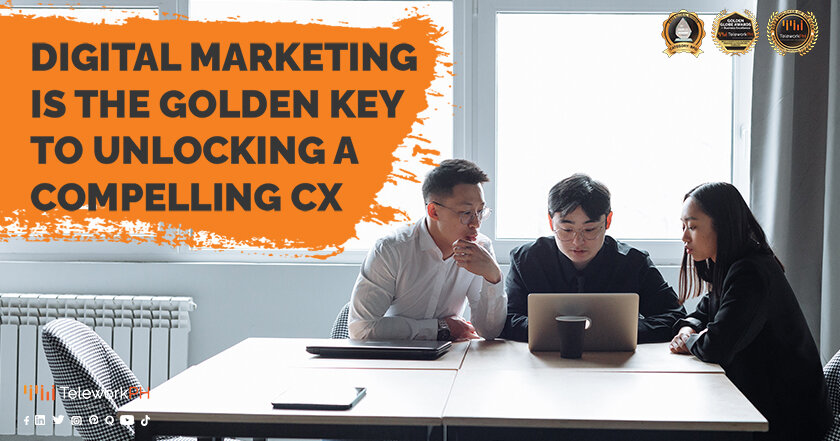 It's not just about having a website or being active on social media. It is about using digital channels to engage with your clients, understand their needs, and provide them with personalized recommendations and offers that make them feel heard and valued. It's about creating a seamless online experience that feels like a walk in the park, with no bumps, no hurdles, and no friction.
And the best part? It's all backed up by data and analytics that help you optimize your digital marketing efforts, making them more compelling and enjoyable for your customers.
Create Your Raving Loyal Fan Base!
Who needs average customers when you can have an army of brand evangelists spreading the good word about your business? These loyal fans aren't just happy with your service, they're obsessed with it. They'll sing your praises to anyone who will listen, and even convert their friends and family into customers.
But how do you create these devoted disciples? Crafting a customer experience that goes above and beyond, delights them at every touchpoint, and leaves them craving for more. You need to personalize, engage, and reward their loyalty with exclusive perks and offers. This is how you create a customer experience that isn't just good, it's unforgettable.
Mediocre Results No More – Work with Us!
Are you tired of blending in with other businesses in your industry? It's time to stand out and provide a customer experience that will wow your clients.
At Telework PH, we're all about creating brand evangelists through personalized interactions, excellent customer service, and a seamless journey. With our outsourcing expertise and customer-centric approach, we can help you achieve your business goals and take your company to the next level.
In today's digital age, you can't afford to ignore the power of digital marketing. We'll help you leverage data and analytics to optimize your online presence and provide personalized recommendations and offers to your clients. And, we'll work with you to identify pain points and opportunities for improvement along with your clients' journey, so you can position your business in the marketing ecosystem and influence a positive customer journey.
So why settle for good when you can be great? Why be ordinary when you can be extraordinary? Let's help you create a customer experience that will keep your clients coming back for more. Contact us today to learn more about how we go above and beyond for your business.

Follow us for more great content and business insights:
Ready to Elevate Your Business?
Enter your email below to get more information