Why Outsource to the Philippines? | 12 Key Benefits
Published: November 24, 2020
Plenty of business owners often find challenges in managing their daily operations. For most, finding the right balance between cost and quality is the most important path to success. That's why these business owners look to outsourcing workforce talent all over the globe.
Outsourcing provides plenty of labor markets from various industries that offer top talent at a reduced cost. In Southeast Asia, the Philippines has one of the most attractive outsourcing markets among other countries. It even surpassed India as the 2nd ranking BPO destination worldwide. The BPO companies in the Philippines currently employ over 1.2 million workers and are the largest economic contributor along with foreign remittances.
The Philippine outsourcing industry has seen tremendous growth over the past years, and it continues to progress over time. According to Deloitte, the Philippines will increase its share on the global outsourcing market, and it will produce more than $50 billion USD in revenue. With exceptional industry growth and a promising digital transformation, the Philippine BPO industry has certainly earned the right to be called an 'economic powerhouse'.
Now let's find out why the Philippines is the preferred outsourcing choice of businesses worldwide. Here are 12 key benefits of outsourcing in the Philippines: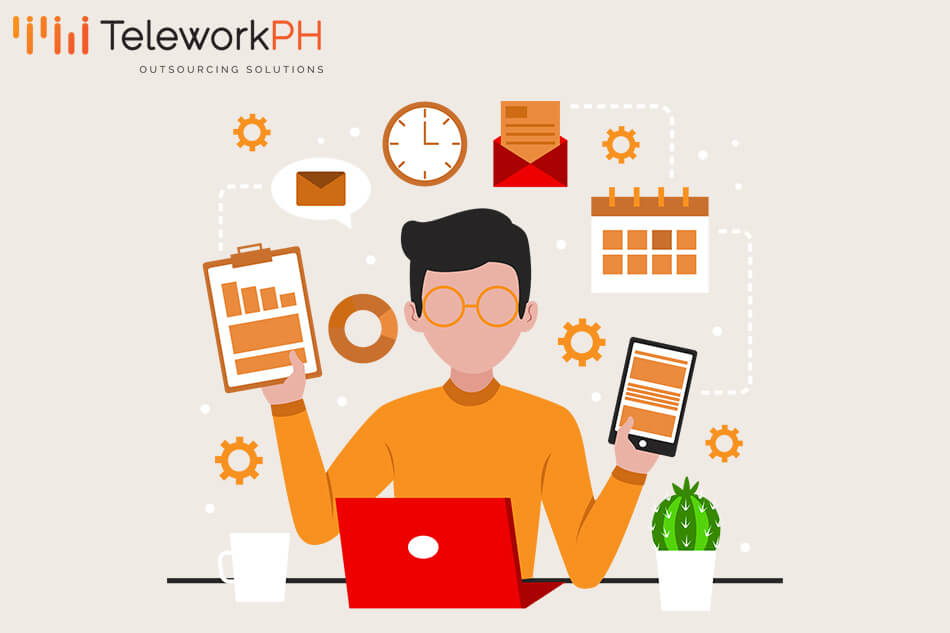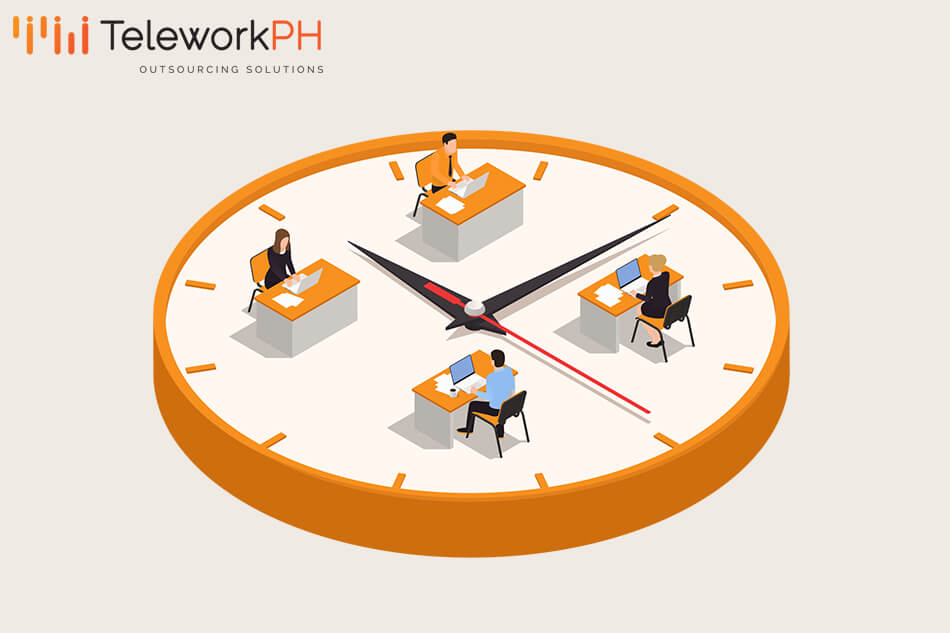 Let us help you scale your business. Book a
FREE
value-bomb
strategy session with our
Outsourcing Specialist NOW!
Benefits of Outsourcing in the Philippines
Value for Money Service
Access to Flexible and Highly Skilled Talent
Cultural Compatibility
High English Proficiency
Time Zone Neutral
High-Quality Output
Allows You to Focus on the Core Aspects of Business
Strong Government Support
Strict Data Security and Privacy Regulations
Legal Liabilities and Management Issues are Lessened
Attractive BPO Market
Thriving Economy
1. Value for Money Service
One of the primary reasons why companies choose to outsource is to minimize costs. Outsourcing in the Philippines can give you a cost-effective service without having to sacrifice quality. Filipinos have a remarkable work ethic, and they strive to give quality output. More than that, you can save on operational costs such as office space, staff hiring and retention, and tax and law implications. These business costs are lower in the Philippines which gives you value for your money.
2. Access to Flexible and Highly Skilled Talent
Contrary to the common notion of outsourcing to reduce cost, several business owners choose to outsource to find the best talent. In the Philippines, you can find a highly skilled talent pool comparable to their global counterparts. More than outsourced call center services, the Philippine BPO industry also offers a talented workforce for various fields such as marketing, human resources, software development, data analytics, etc.
3. Cultural Compatibility
As a country formerly colonized by Spain, Japan, and the US, the Philippines has been largely influenced by western culture. With the Filipinos adapted to this culture, it has formed a compatible bond that allows them to work smoothly with their western peers.
4. High English Proficiency
In relation to the cultural compatibility with western countries, Filipinos are also highly English proficient. The English language is taught prominently in the Philippine education system that's why it has become one of the major spoken languages in the country. The neutral accent of Filipinos also allows for clear communication between native English-speaking clients.
5. Time Zone Neutral
BPO companies in the Philippines can offer 24/7 service coverage for your operational needs. So whether you're in the US or the UK, the time zone difference won't matter since rotating shifts and holiday work are common standards in the industry.
6. High-Quality Output
Plenty of research publications say that the BPO industry in the Philippines is one of the top providers that give quality service and deliverables according to clients from all over the globe. Efficiency is one of the main factors for delivering high-quality output. That's why it's no surprise that the Philippines ranks high as an outsourcing destination.
7. Allows You to Focus on the Core Aspects of Business
Outsourcing lets you put effort into growing your business. When you choose to outsource the non-core operations of your business, it gives you time to focus on the value and profit-making aspects of the business. You can outsource parts of your business operations to a reliable and knowledgeable BPO company in the Philippines.
8. Strong Government Support
The BPO industry is strongly recognized by the Philippine government as a primary contributor to the country's economic growth. With this, the Philippine government fully supports the industry by providing programs and initiatives which includes:
Support funding for call center training through TESDA (Technical Education and Skills Development Authority)
Establishment of IBPAP (IT and Business Process Association of the Philippines)
Tax incentives for foreign investment
Partnerships with colleges and universities to prepare students to become part of the BPO workforce.
9. Strict Data Security and Privacy Regulations
When deciding to outsource, one common worry is the exchange of sensitive information. Fortunately, the Philippine outsourcing industry has built a sophisticated structure over time that allows for seamless exchange of sensitive data. Regulatory data privacy laws were also put in place following the support of the Philippine government. Laws such as the Data Privacy Act of 2012, which is modeled after the GDPR, are strictly implemented. The outsourcing industry in the Philippines can also follow any global data regulations governing your business.
10. Legal Liabilities and Management Issues are Lessened
Hiring an offshore staff in the Philippines comes with a lot of benefits. You can limit yourself from liabilities, lawsuits, and administrative processes as your chosen outsourcing provider will be the one responsible for these issues. You can also leave labor management tasks to your chosen outsourcing provider.
11. Attractive BPO Market
Having been established for over two decades now, the BPO industry in the Philippines has since grown to double digits. The country's BPO share to the global market is estimated to grow at 15% by 2022. Today, the BPO industry steers away from the overpopulated capital of Manila and focuses on the rural areas of the Philippines. Diverse BPO companies within the Philippines have competitive value and can provide plenty of viable options for global clients.
12. Thriving Economy
The Philippines certainly has a thriving economy boosted by the local BPO industry. In fact, according to KMPG, the Philippines is one of the fastest-moving consumer-driven economies in the world. That's what makes the Philippines attractive to foreign investors seeking to scale and grow their businesses.
Outsource to the Philippines Today
These are just a few of the hundreds of benefits you can find when you outsource to the Philippines. You can also find plenty of reputable outsourcing providers, like Telework PH, that can give you the best local talent at a cost-efficient rate.
Talk to our outsourcing experts to get a free outsourcing strategy session to help you get started.
Now that you've decided to outsource to the Philippines, you should also know what to expect when working with a Filipino staff. Check it out here.
Ready to Elevate Your Business?
Enter your email below to get more information