Why Companies Outsource to the Philippines… And Stay There.
Published: September 25, 2018
There's no way around it. You​ need​ a call center.
Even with the rise of technologies and internet based portals for self service, there is still one element customers desire. Human contact. Either by phone, email or chat they want to know that there is a competent human being on the other end working on their problem rather than having it queued in cyberspace. They want to know someone is out there taking care of their issue.
But running a call center in the US, UK or Australia can be costly.
For instance, the salary for a call center agent in Los Angeles, California is $39,838/yr. The going rate in New York City is $40,188/yr base salary. And there's not much difference in all points in between. Then there is the hiring, maintaining, overtime, insurance, medical, renting space, furniture, equipment ..well the list goes on. In fact, according to research done by Houston business owner, Michael Owens, the startup alone required for a 55 seat call center would be 1.6 million dollars. (Read his article on Bizfluent.com)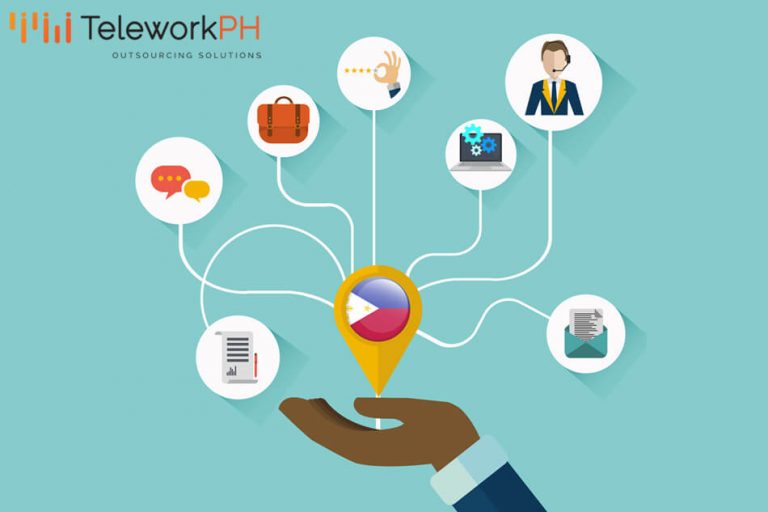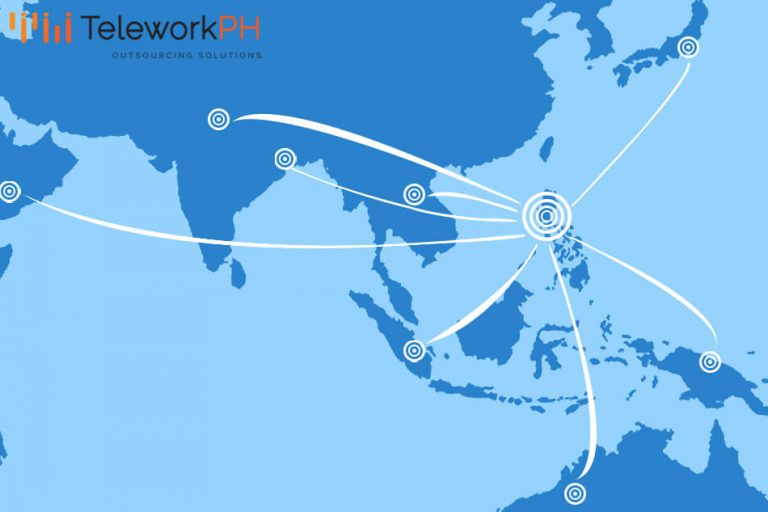 Let us help you scale your business. Book a
FREE
value-bomb
strategy session with our
Outsourcing Specialist NOW!
By using a Philippines outsourcing service provider all of that is eliminated. Everything is included in the agent hour which is significantly less (more than half in most cases) than US salaries. This is why investors have chosen the Philippines time and time again for their outsource and offshoring tasks. The money saved by outsourcing is not only substantial, but can be used to expand and surpass the competition by allowing a company to bring aboard more individuals who can focus on larger tasks.
But why the Philippines?
As we have seen, cost is the first key benefit to outsourcing to the Philippines. But besides the overall savings in operations there are other elements to consider. The following reasons are why companies who choose the Philippines for outsourcing, stay there.
English Proficiency​ — Over 92% of Filipinos can speak, read and write English. Many Filipinos even speak English as a first language. In fact, the Philippines is attracting people from countries such as Iran, Libya, Brazil and Russia to come and learn English. Also, with the BPO industry booming in the last ten years, the nation has put an emphasis on teaching English and grammar in schools and Universities.
Neutral Accent​ — When communicating with customers over the phone, it is important that the two parties understand each other to lessen any frustrations. Call centers in the Philippines understand this importance and train their agents to have an indistinguishable accent. This is not a difficult task since the Filipino
accent is not as "thick" as other countries and many agents have already been speaking English fluently well before entering the BPO industry.
Excellent Work Ethics — ​Filipinos hold fast to their values, integrity and possess a service-oriented mindset that is known throughout the world. Steady employment is difficult to find in the Philippines. As a result, when a Filipino is given the opportunity at a good job they give it their all. These agents are trained specifically for call center tasks and with the growing trend of call centers being the sustainable income for the Filipino, they also enjoy a certain social status with pride. This brings more quality to the work they do and many go above and beyond their duties to offer suggestions and even keep an open eye for potential
future roadblocks. Their level of professionalism is revered.
Time Difference Not An Issue​ — Filipinos don't mind the graveyard shift! Being on the opposite side of the world, with a huge time difference from Western countries which means many Filipinos working in call centers must work overnight. This is the coveted shift. There is less traffic, less tropical heat and working overnight leaves the daytime hours free to spend with their families. An admirable pleasure of the Filipino culture.
Highly Skilled​ — Just because Filipino work is a less expensive alternative does not mean it lacks quality. On the contrary, business owners are impressed with the level of knowledge and skill their Filipino workers bring to their companies. Performance and efficiency is what has allowed the BPO industry to flourish as 70,000 more jobs were introduced so far in 2018. That's 2% more than the expected 6-9% increase expected. Also, outsourcing is not limited to virtual assistants and call center agents. There is software development, graphic designers, medical transcription, legal transcription, fraud analysis, human resources, animation, content writing and even marketing.
Respectful and Friendly​ — Filipinos are ingrained with respect, especially when it comes to employers and elders. Although a very proud culture, Filipinos present themselves with an air of humility and friendliness that makes customers feel welcome and confident.
Outsourcing is increasing every year and the BPO industry is growing in the Philippines substantially. Chances are even your competitors may have already taken advantage of this low cost, efficient alternative to a skilled workforce. Don't let them get ahead of you. Outsource to the Philippines and let TeleworkPH help you scale up and expand your business. The potential is there, the next move is yours.
Ready to Elevate Your Business?
Enter your email below to get more information