Essential Backend Factors for Your E-Commerce Business
Published: March 27, 2020
Does your business thrive online? Is E-Commerce a vital tool for your business? Or are you solely an E-Commerce business? If you answered yes to any of these questions, then you should consider 4 essential E-Commerce backend factors which will be discussed below. But first, let me give you a brief introduction and background on E-Commerce and why it has become popular these days.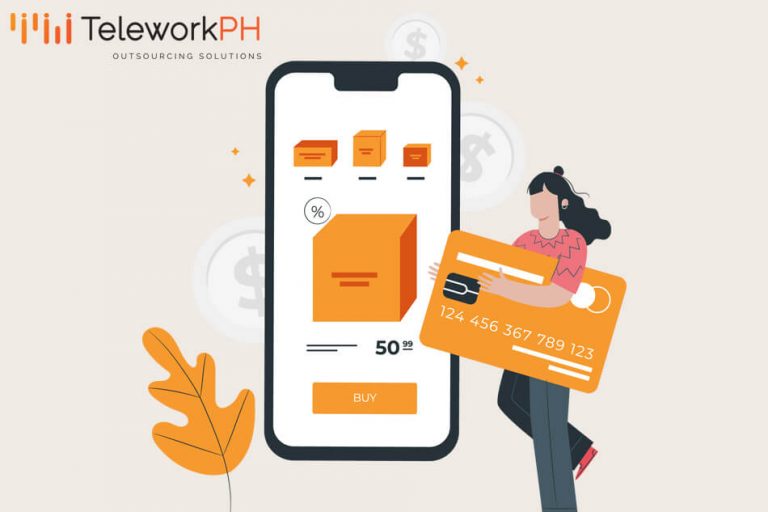 Let us help you scale your business. Book a
FREE
value-bomb
strategy session with our
Outsourcing Specialist NOW!
What is E-Commerce?
Simply put, E-Commerce means electronic commerce or internet commerce or the act of purchasing products online. Other business transactions can also be considered as E-Commerce such as transaction of money and data. It's a free-for-all channel wherein people from all parts of the world can shop virtually. The rise of technology paved the way for E-Commerce to flourish. This article even cited E-Commerce as one of the fastest-growing industries in the global economy. If you're already thinking about getting into the E-Commerce business, then here are some benefits that might persuade you to push through with your decision.
Benefits of Having an E-Commerce Business
Global Reach
One of the perks of doing E-Commerce is the global reach to your customers. It removes the location barrier and opens the opportunity to capture potential customers in the global market.
Lower Operational Cost
Another benefit of E-Commerce is operational cost reduction. For the company, having your business online removes the cost needed to build a physical store. Manpower budget can also be cut down since there is plenty of available automated software that can do basic E-Commerce processes such as checkout, payment processing, billing, inventory, and logistics management.
Convenience and Functionality
E-Commerce websites offer a lot of features to the customers which a lot of brick and mortar stores cannot offer. Firstly, E-Commerce stores have the ability to remain open 24/7. Being open all the time allows your customers to shop in their preferred time which therefore increases customer satisfaction. Secondly, having an E-Commerce website that's easy to navigate is a plus to the customer. An optimized website allows the customer to find what they're looking for immediately instead of having to search aisle after aisle in a physical store setting. A functional website is a backend key factor which will be discussed further. Lastly, the product information you can give your customers to a physical store is very limited. However, in an E-Commerce website, customers can easily access information if they want to know more about a certain product. FAQs and a support channel are available to them anytime.
Saves Time and Energy
This benefit can be applied to both the company and its consumers. For the customers, having to physically travel towards the store can be quite laborious. Not to mention, it can be time-consuming to travel back and forth to their residence. For the company, without a physical store to manage and maintain, energy and resources can be saved immensely.
Why Backend Management Matters
After you've considered why having an E-Commerce website can benefit your business, it's time to think about the structure and implications of your online business. A cohesive and well-structured website or mobile app will definitely rank more views and provide accessibility to its customers. How your website or mobile app appears to your customers is as important as having a well-maintained and functional backend framework. This is why backend management matters. Below are some of the key factors in managing your E-Commerce backend structure.
4 Key Factors in E-Commerce Backend Management
Website Content Management
This has more of an effect on how your storefront looks and functions. User experience is also extremely affected by how you're going to execute your content management. Your customers should easily be able to find the item they're looking for, its description, and how they're going to purchase it. As such, a proper website architecture relates to your customer's buying journey. A great CMS (Content Management System) is a solution to all of these. There are tons of high performing CMS platforms out there for building E-Commerce websites such as WordPress, Shopify, WooCommerce, etc.
Inventory Management
Inventory management not only applies to brick and mortar stores. Basic inventory practices are applied to online stores as well. This provides the business with a more optimized way of organizing their products and presents them in a way that would make products more easily accessible to the customers. A cohesive inventory management system provides a unified order taking process for your customers. An out of stock or a low on stock notice to your product pages is an indicator to your customers that you're diligently monitoring your inventory in real-time. An inventory system can also ease product update rollout and organize your product catalog. There is plenty of available inventory management software in the market you can get for a reasonable price.
Customer Relationship Management
Another key factor to take into consideration is customer relationship management or CRM. Both offline and online businesses need a CRM system to drive profits. CRM is a strategy used by your sales and marketing team to handle your relationship with your customers. CRM uses customer data analysis to allow you to understand your customer's actions that are motivated by their needs. Important marketing research questions can also be answered through CRM such as customer purchase journey, customer buying pattern, and localization of marketing programs. By looking at your customer history, you can create personalized marketing programs for your most valued customers. This, in turn, will improve your customer retention.
Payment Processing
The advent of finance technology lets customers do their online transactions securely. With a trustworthy and secured payment processing system in place, both customers and vendors will know that their money is being safely handled. For your E-Commerce website to achieve a seamless and scam-free payment process, there are a few requirements that need to be settled. First, your website must hold an SSL certificate. A Secure Sockets Layer is an additional layer of protection to ward off hackers from acquiring data from your website. Your web developer must know this. Second, you should also have PCI (Payment Card Industry) compliance for data and security protection. Ask your payment processing software provider about this. Lastly, all your software should be up to date. An outdated software becomes vulnerable and prone to malware and is often the victim of hackers.
The Future of E-Commerce Business
The affordability of mobile phones and internet access paved the way for customers to change their shopping habits. The age of modern technology enabled the rise of E-Commerce. Customers expect a seamless experience when they shop in your online store. For this, the trend of omnichannel is the way to go. Providing customers with multiple payment options and robust features for both mobile and desktop platforms gives off a feeling of reliability. If you're a business that's thinking about putting up an E-Commerce channel or if you already have one, then you're on the right path. Now that E-Commerce is already projected to progress, we can only expect more innovation in the future.
Ready to Elevate Your Business?
Enter your email below to get more information