7 Ways to Scale Up Your Growing Business with a Virtual Assistant
Published: December 17, 2020
Many start-up owners often find challenges in delegating tasks. Sometimes, they end up taking on too many tasks that hinder their productivity. As an entrepreneur, it's hard to pass on control, especially in the beginning. However, once you've established and navigated your business within the first few months, it's now time to think about ways to grow your business.
One way to grow your business without having to be overwhelmed with tasks is by outsourcing a virtual assistant. During the early stages of a business, an entrepreneur won't have the financial capacity to invest in big risks to grow their business. The safest and most effective way for business development is to integrate a virtual assistant that will help you drive success. In fact, plenty of start-ups and small business owners are taking advantage of VAs. Gartner Inc even predicted that about 25% of digital workers will take on a virtual assistant on a daily basis by 2021.
It's now clear that a VA can drive your business to success. But if you're still on the fence about getting a virtual assistant, here are 7 ways in which they can help you grow your business.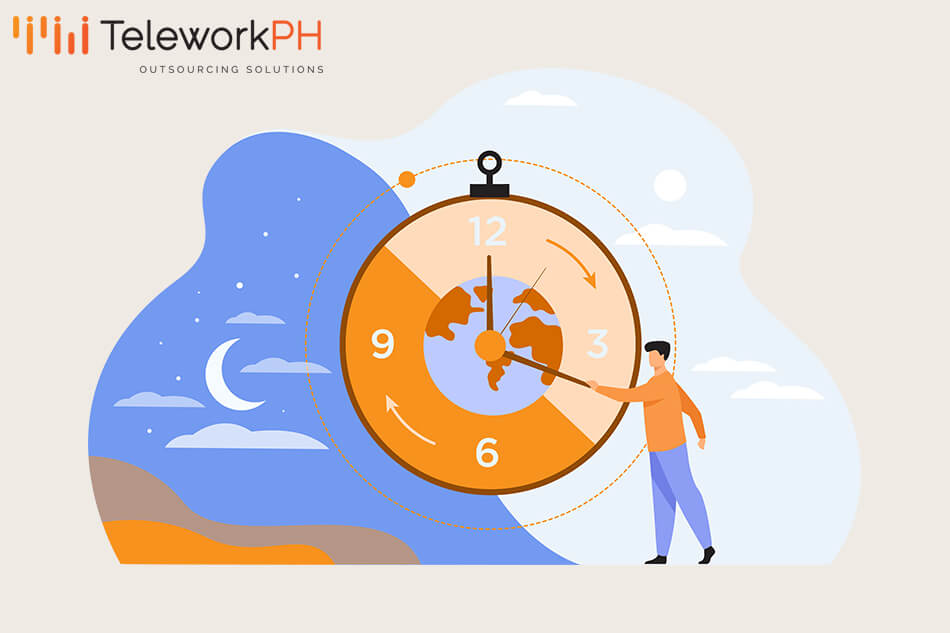 Let us help you scale your business. Book a
FREE
value-bomb
strategy session with our
Outsourcing Specialist NOW!
How a Virtual Assistant Can Help Scale Your Business
1. Manages Daily Tedious Tasks
You can delegate daily tedious tasks to your outsourced virtual assistant. These tasks can be classified as daily and repetitive but can somehow contribute to productivity. Tasks like checking and answering emails, data entry, etc. are still essential to a functioning business. However, you or a high-level team member shouldn't focus on these tasks. Instead, assign these to your VA. By delegating these tasks to your VA, you'll feel confident that these can be accomplished without taking away your valuable time.
2. Creates Systems and Processes
According to the IDC (International Data Center), businesses lose 20% to 30% of their revenue each year due to operational inefficiencies. This can be avoided if businesses have seamless and integrated processes in place. A virtual assistant can help you with this. Sometimes, business owners tend to overlook their processes and focus on the day-to-day operations of their business instead. While this can work for a short period of time, unrefined processes can harm your business in the long run. With this, you can ask your VA to review your existing systems and processes or create new ones while you focus on daily operations.
3. Identifies Bottlenecks and Suggests Improvements
When running a business, you might often encounter roadblocks or things that might not run smoothly. Since virtual assistants are involved in the daily operations of your business, they can easily identify these areas for improvement. They can have a clear view of the problems and can provide solutions right away. You can use this to your advantage as your VA can help you increase business efficiency and keep you on the path towards growth.
4. Organizes Data and Documents
Data is essential to leverage crucial business decisions. However, it can be time-consuming and tedious to collect and organize all the necessary data for your business. Let your virtual assistant organize your data through processing and analysis. Your VA can systematically arrange your customer data, market research, product research, and competitor data. This way, you can easily generate reports and quickly access vital information without combing through thousands of data on end.
5. Provides Specialized Skills
Virtual assistants are not only limited to general or secretarial services nowadays. Ever since the growth of digital transformation and remote work, the demand for multi-skilled talent in the global market grew. Today, you can hire virtual assistants with various specialized skills that can accommodate different areas of your business. Virtual assistants can practically specialize in any field such as digital marketing, information technology, web development, legal, finance, human resources, and many more. This is just a shortlist of services that a virtual assistant can provide. For a complete list of virtual assistance services, check out this blogpost.
6. Helps Keep Costs Down
It's no secret that outsourcing can help keep expenses down. The same goes for outsourcing a virtual assistant. Since VAs work remotely, you won't have to provide physical office space, equipment and payment for utilities. Instead, you can allocate your saved costs to developing opportunities and expanding your business.
7. Lets You Focus on Core Business
Most businesses have a core specialty. Some specialize in product development, while some specialize in providing services. However, as a business owner, you'll still need to accomplish backend tasks like administrative work and bookkeeping while focusing on your core business strengths at the same time. If you're not adept in these backend tasks, you might end up compromising the support system of your business. That's why it's crucial that you outsource these activities to a reliable and knowledgeable virtual assistant. An experienced VA will handle backend support tasks, thus, allowing you to grow and focus on your core specialization.
Hiring and Managing Your Virtual Assistant
Now that you know how a virtual assistant can help grow your business, the next step is hiring and managing a VA. This step will be made easier by getting a reliable outsourcing partner like Telework PH that will guide you during the recruitment and management process. Telework PH lets you choose from a pre-vetted talent pool. From there, we can find you a VA that's tailored-fit for your needs. If it's not working out with your chosen VA, we can help get a replacement that still fits your needs. But more than that, we're also dedicated to providing expert-level services that won't break the bank. Get a reliable partner that won't let you down. A Telework PH virtual assistant is your partner to success.
If you're just starting out, or if your business struggled during the global health crisis, check out this post about virtual assistants and their crucial role in the post-pandemic age.
Ready to Elevate Your Business?
Enter your email below to get more information