8 Key Customer Experience Metrics For 2023
Published: December 13, 2022
Customer experience is king but metric numbers show it all. Certain metrics reveal how your customer experience efforts are performing and if they are moving your business to the right direction. These KPIs also show your ROI which is extremely crucial especially when you are looking to beef up funding for your CX strategies.
According to Gartner Customer Experience Survey (2017), 81% of marketers say that the battlefields will most likely come down to CX. With that in mind, heavily investing in CX is guaranteed to deliver the best results for your business.
Organizations enable metrics for two specific purposes: First, employing a specific CX strategy that will help enhance the customer experience. Secondly, to assess whether the current CX strategy is working or would need some adjustments. so, metrics can help qualify which strategies have worked in the past that can increasingly help improve current CX strategies.
The ability to benchmark specific successful metrics over time can help you cleverly monitor your strategy when pitted against the competition.
The customer experience metrics below can arm you with a precise eye that will help you locate and decipher customer retention rates in the entire customer journey, highlighting specific areas that will help you understand the value of your products and services.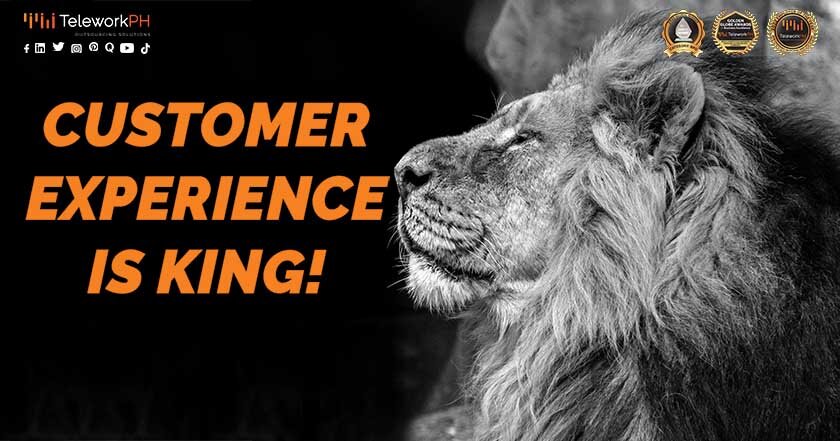 Customer Emotion Metrics For 2023
The goal of every brand is to be memorable. Are you on top of mind? How does your customer feel as they interact with your brand?
Well, in order to be memorable, businesses need to adopt the peak-end rule or in creating two peaks in terms of positive and fulfilling emotions right in the middle and at the end of the customer journey.
Having to design the customer journey with the peak-end rule in mind and using customer emotion as a fundamental metric will help validate the success of whether you are creating a satisfying, happy, and memorable experience for your customers.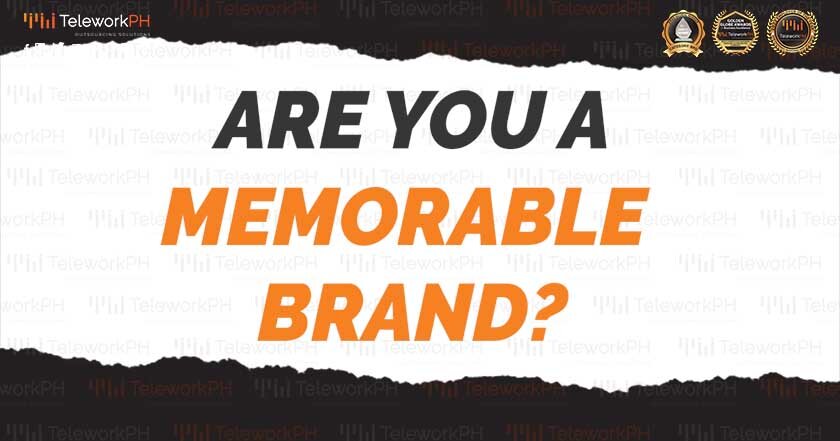 Customer Effort
Customers are always looking for a seamless, fast, and easy transaction. How much customer effort is needed in the customer journey?
Measuring the degree of customer effort that takes place in all channels as well as the interactions of your brand help you pinpoint where the friction lies in the entire customer journey.
Once you have identified these friction points in specific interactions, then it is easier to improve the overall experience of your customers.
Quality Score Metrics
The contact center is the brewing place for customer experience. It's where the magic happens and the quality scores will help determine performance and the specific micro-moments that create that amazing or not-so-amazing customer experience.
Keep in mind your customer promise. Are you meeting the mark? In designing customer journeys, we need to ensure that our level of service meets and exceeds customer commitments. This helps us to ensure that we are keeping our customer's promises.
Are you good at keeping your promises? Quality scores help measure performance at specific points in the customer journey which is critical toward improvements so you get to keep customer promises.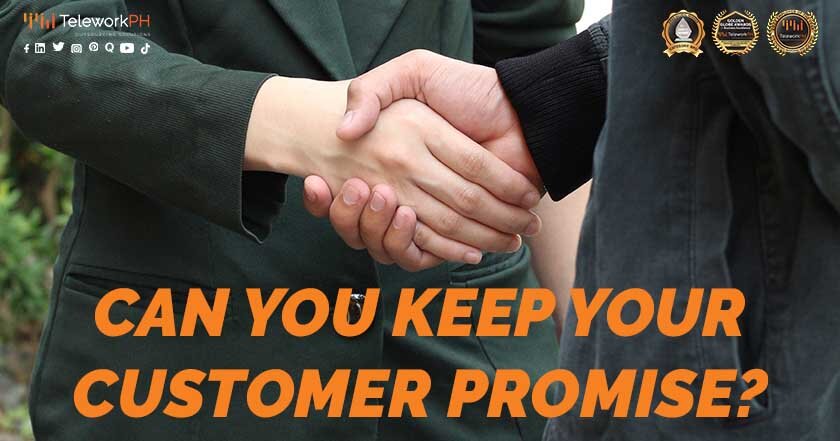 Customer Satisfaction (CSat) / Net Promoter Score (NPS)
NPS and CSat are two important metrics. One is fundamentally crucial when it comes to measuring customer loyalty while the other locks in on customer experience at present or how your customers feel about their interactions with your brand.
CSat is useful in assessing current customer experience or in identifying what is important to your customers.
NPS is great to use in departments so that you can own up for your individual scores and work collaboratively towards improving the overall customer experience.
Blotting customer complaints help you identify certain areas that result in customer frustration. The key here is to look at certain bulging trends that appear on specific query types and channels. Once you can determine these complaints and where it happens in the customer journey then it's easy to spot where customer frustration happens.
Customer complaints aren't all bad. In fact, customer complaints help you understand your customers better because you get feedback right on the spot.
With open feedback, you get instant valuable insights on what areas to improve on and specifically what touchpoints are causing customer problems.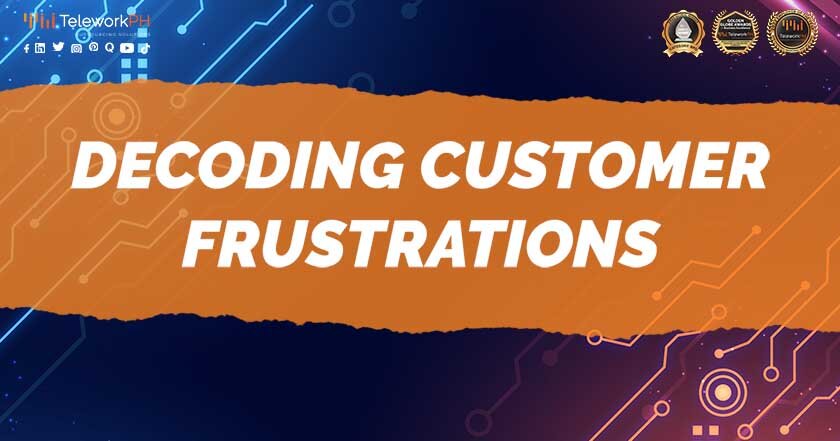 Churn Rates
It makes more sense to keep old or existing customers than to acquire new ones. With that in mind, it is crucial to find patterns that will help you better understand why customers leave and their reasons for doing so.
Assessing customer churn rates will also help you quantify the overall performance of your business. With this, it's easy to determine at exactly what point in the customer journey customers make that exit which is extremely useful in improving the overall customer experience.
More so, the employee churn rates will likewise reveal insights about your company culture which directly impacts the customer experience. If you have unhappy employees then it's highly likely that your customers will also be unhappy.
First Contact Resolution (FCR)
It's important to create a frictionless customer experience. However, many businesses are having a hard time achieving that. You'll often receive complaints of customers getting incredibly frustrated with the slow and daunting process or in having to make so much effort to get problems resolved.
The key here is to get to the root cause of why repeat contacts occur and ensure FCR which can be achieved by strategically segmenting the measure across varied channels and query types.
Once this is implemented, FCR becomes an important tool that can highlight areas to improve processes that will help create a streamlined and enjoyable experience for your customers.
Customer Loyalty
Loyal customers are your strongest marketing arm for the business. In fact, even marketing gurus believe that it beats all available offline and online marketing strategies that you can come up with. That is why it's important to build on customer loyalty now more than ever.
You can easily track customer loyalty by measuring how often your customers return following their first contact or purchase. Customer loyalty is proven when they regularly buy from you instead of turning to your competition.
Customer experience allows your brand to stand out from the competition. For one, many companies may offer the same products and services. In fact, many brands can beat you in terms of price, but if you have the best customer service, then you're clearly leading the pack.
Meeting and exceeding customer expectations is often underrated but this is exactly what pulls your customers close to your business.
Plus, you will build a loyal user following that promotes your ability to consistently meet customer expectations. The key here is to understand what goes on each time people interact with your business, and in what ways you can enhance their experience. The focus is solely on increasing customer happiness which also boosts both your sales and customer lifetime value.
At Telework PH, we design exceptional and memorable customer experiences that will keep your customers engaged and excited about your offers. To us, good customer service is everything, and we want to bring your customers an experience that will keep you on top of mind.

Follow us for more great content and business insights:
Ready to Elevate Your Business?
Enter your email below to get more information