Virtual Assistants: The Cure For Mondays
Published: September 27, 2018
It's a brisk and beautiful Monday morning. You walk into your office feeling fresh and ready to take on the day. You turn on your laptop and sip your coffee as it boots up remembering how peaceful the weekend was. The phone rings as you open your email…
All hell has broken loose…
Within ten minutes, you realize that there is no way you will get everything done by next Thursday. Furthermore, you need to accomplish what you need before lunch today, if there is even time for lunch.
A lot of entrepreneurs have found themselves in this very position. Juggling overwhelming and distracting tasks can lead business owners to burn out and watch their startups fail, as they lack the resources to hire a full-time staff for core operations.
But there is an alternative. A cure for the Mondays. By hiring a Virtual Assistant from a reliable outsourcing service provider you can delegate those repetitive, but important
tasks that bog you down and focus on expanding your dream. Then you will have more time to dedicate to income generating and growth tasks.
A Virtual Assistant doesn't have to be costly. It's more economical than hiring a full-time employee; furthermore, when you outsource to the Philippines, it's even more of a savings. But
there are even more benefits. Highly skilled, motivated, dedicated, and loyal Filipino Virtual Assistants will complete tasks on time and to a satisfactory standard. In fact, you will find your Filipino
offering suggestions and bringing things to your attention that perhaps you hadn't thought of. They also bring value with their international experience.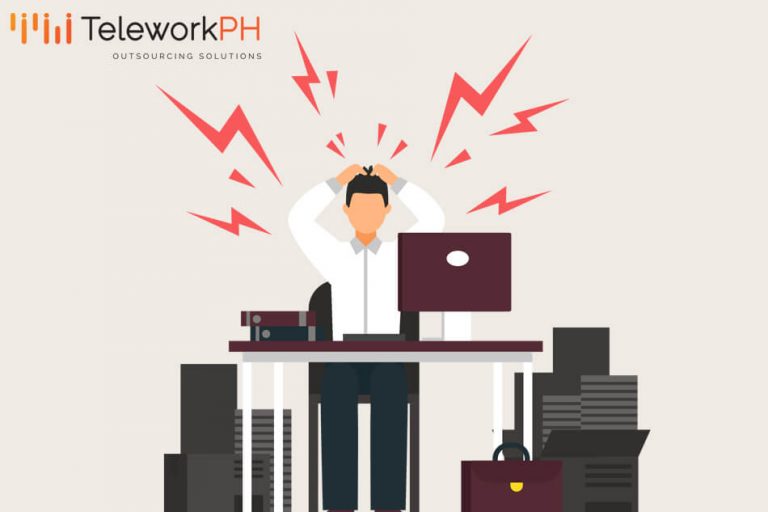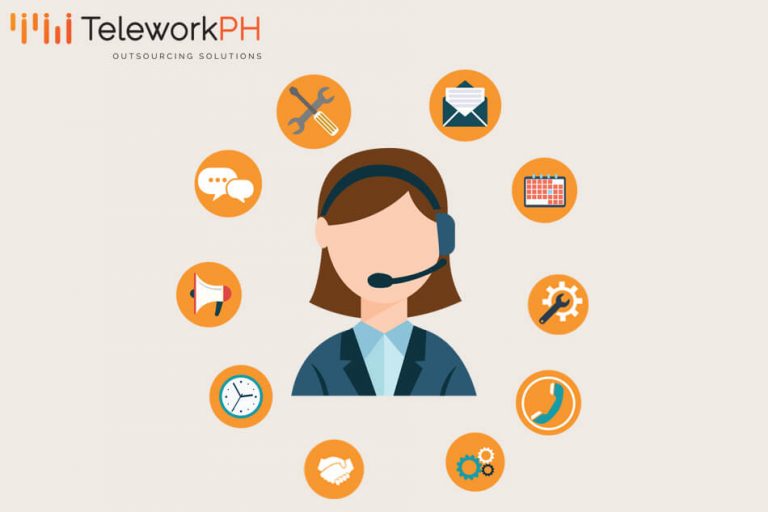 Let us help you scale your business. Book a
FREE
value-bomb
strategy session with our
Outsourcing Specialist NOW!
Here are more benefits of hiring an outsourced Virtual Assistant with TeleworkPH:
We work with ​your​ budget: ​Unlike hiring an executive assistant, you can let us know your needs and we will tailor fit a proposal with what you can afford.
No more Monday blues: ​Our Virtual Assistants can work the hours you set, so your emails can be handled before you have your first cup of coffee.
You will have more time:​ If you are like most small business owners you are used to wearing all the hats in your company. With a virtual Assistant, you will be able to delegate many of the tasks you handle daily so you can get a breath and keep focusing on growing your dream.
Never miss another appointment: ​Let our VAs manage your calendar and keep you reminded of your important meetings and dates — including your anniversary.
Keep in touch with your customers:​ Customer relations are critical for any business. When a customer emails or messages through any means, they don't have time to wait until you have handled other crucial tasks to get a reply. Having a dedicated Virtual Assistant handling that end ensures every customer gets replied to in a timely manner, every time.
As you grow, your VA will grow: ​Your VA may start out replying to emails, managing your calendar or taking care of your social media, however, once they master those tasks they may be ready to take on more responsibility.
Here are some tasks a Virtual Assistant can do for you:
Replying to emails
Online research
Social Media management
Calendar management
Travel plans
Database building
Filing
Taking support tickets
Preparing presentations
Uploading to your blog/Youtube
Generating sales leads
Collections
Regardless of the size of your company, as a business owner, you should be focused on the critical core activities instead of stressing out over the small office tasks.Take on a TeleworkPH Virtual Assistant and watch the headaches disappear and have brighter, more cheerful Mondays.
Follow us for more great content and business insights:
Ready to Elevate Your Business?
Enter your email below to get more information