The E-commerce Customer Experience
Published: November 28, 2022
If you're not into e-commerce yet, then you're probably still stuck on the caveman's way of entrepreneurship. E-commerce has boomed over the years, especially during the pandemic lockdowns wherein everyone was told to stay home for safety.
Albeit, it is in fact during the pandemic that online shopping's popularity skyrocketed and it hasn't stopped growing ever since.
However, there is a problem. With unlimited e-commerce stores, the market is long saturated.
Given the stiff competition, customer experience must be given priority. In 2023, it will play a huge role in deciding customer retention and profitability.
To improve customer experience, you need to provide customers with a seamless and memorable experience. This can be a mixture of online and offline interactions with customers. By doing so, you can achieve higher revenue and a loyal customer base.
Keeping this in mind, we'll be talking about how you can improve the overall customer experience.
Let's dive right into it.
What is Customer Experience?
The overall interactions a customer is having with your brand all count as customer experience. Brands have to map out the complete customer journey and use target personas from the time they first make contact until they make a purchase. Mapping this will help you to better understand how your brand performs at every step of the customer journey.
Even customer service interactions, post-sale services, and advertising count as customer experience. Ensuring every interaction with customers is flawless is the key here. Online retail is fragile since most retailers rely on good reviews and recommendations. It helps portray a good image of the online retailer for future customers.
Without good customer feedback, online retail is destined to fail. Customer experience is still one of the best factors to get good reviews.
Brands having a positive interaction with customers is not very common as most retailers fail to provide what is needed. Nonetheless, this proves to be an opportunity for e-commerce stores to up their interaction game and provide the best level of experience they can.
First Impressions Last in E-Commerce
Coming back to the customer journey, the very first touchpoint of your brand with a customer might be a simple Google search or if they're added to a B2B email list. Just as the first impression is important in life, e-commerce is no exception to that.
When customers visit your website, they are given a bunch of information. From images to content and website interface to navigation, every feature adds to the overall customer experience.
Even the website load time is an important factor to consider. Next, the customer will navigate toward the products page. If the products are intriguing to the customer, then the customer journey will move towards payment. Here, customers need to get multiple payment options so they can choose the one they are most comfortable with.
If the process of payment is not simple, the customer might leave your e-commerce store at the last step of the customer journey. There's not much room for a personal touch when it comes to checking out at an online store but you can provide an easier process, simple payment, timely delivery of products, and outstanding post-sale service.
If you think customer support is not where you shine the most, consider outsourcing it to a professional business that knows the intricacies of customer support.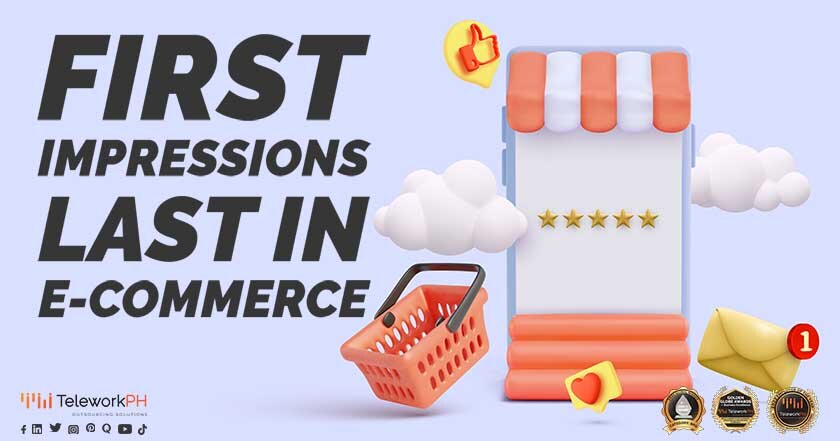 Why Invest in E-commerce Customer Experience
Your business is just one of the many other retail stores or brands out there. Customers are now extremely empowered and have unlimited options to choose from. Here are some reasons why you need to focus your energy on keeping customers happy.
Keep Your Customer Satisfaction Rating Up
Customer satisfaction is mission-critical these days. People are satisfied when you provide them with excellent customer experience beyond their expectations.
Now every company in the world (as well as e-commerce businesses) is competing on this new battleground to get the biggest market share in their respective industries. Brands are expected to deliver on their promises, whether it's exceptional services or products. Only then, customers will consider a brand, dependable.
Online retailers can go above and beyond for their customers to show them extra care and support, some even offer free valuable webinars as a perk. The revenue that satisfied customers bring is much more than normal customers. With that being said, keeping an eye on the customer journey is imperative. You need to ensure all touchpoints are providing the same exceptional services to customers.
You can't miss anything.
This way, you will exceed customers' expectations and go far beyond what the competitors are offering.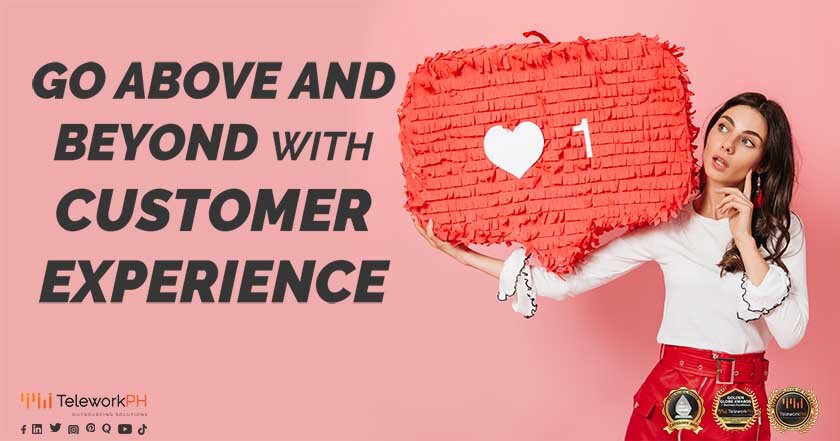 Nurture Existing E-commerce Customers
Customers appreciate brands focusing on the experience as a priority. If you craft a good experience for your customers, they will return to your online retail to do more business with you. In fact, they would even be happy to spread their positive experience with others. Superior experience is a unique asset for your e-commerce shop.
You should focus on investing in current customers rather than finding new ones. The cost of acquiring new customers is significantly higher than maintaining the customers you already have. It might take some time, but eventually, your efforts will pay off and you'll be able to get positive results.
Recalibrate the Power of Word-of-Mouth Advertising
If you don't believe in the power of 'word-of mouth', think again. Customers share their experiences with each other whether it's their friends, colleagues, or family. Adverts have lost their appeal since people started seeking third party reviews that validate a company's products or services.
For e-commerce stores, reviews are crucial. Customers are your advocates, if they like your product they will tell everyone about it. Similarly, if they don't like your product or the experience they had, they will share that as well with other people and customer churn will be higher.
Imagine if all your customers have a good experience, they will become your advocates and do positive marketing for your store. Further, you can add the feature of live chat to your online store and make your business more responsive to improve customer experience and resolve all complaints in real-time.
Once you are able to improve customer experience, you will also improve your key business metrics such as the following:
Customer Loyalty
Referral Revenue
Total sales Revenue
Brand Equity
Customer Lifetime Value
Now, we'll move on to the different ways you can improve customer experience in e-commerce.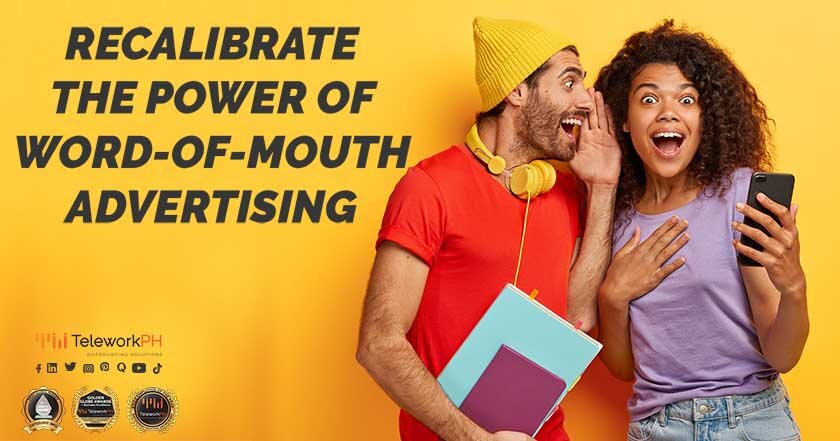 How to Improve E-commerce Customer Experience
The million-dollar question right now is, how to improve the overall customer experience?
There is no one-size-fits-all strategy when it comes to crafting a unique user experience. Companies are of different sizes, working in different industries and markets and they have different services or products that they offer. Therefore, generalization is not an option for good customer experience.
Optimize for Mobile Users
More than half of web traffic in the world is received by mobile devices. Desktops and laptops have been quickly replaced by mobile devices which are not indispensable for most of us. When thinking of great customer experience, keep in mind the importance of mobile users.
Since mobile phones are easier to navigate and require less energy, they are the go-to devices for most users. Your online website and store should be mobile-ready meaning that they should be compatible with mobile phones and also have a quick load time.
You might need to redesign the mobile app of your e-commerce store to enhance the interface, navigation, and user experience.
Create an Amazing Omnichannel Experience
Users can access your e-commerce website from different devices. Basically, when you create an optimized user experience, you're giving more options to your customers in terms of interacting with the online store, browsing and making purchases.
Your customers might be using a mobile device, desktop, or tablet to access your store online. You have to provide all customers with an experience that is tailored for their devices.
Omnichannel e-commerce contains all the touchpoints related to the company. It connects your supply chain with your shop, social, mobile, website, and email.
A few decades ago, the idea of having different channels of sale seemed impossible. We had no other option but to walk and buy whatever we needed from a traditional brick-and-mortar store. Nowadays several applications help improve connectivity and supply chain visibility.
Now, things have changed. Sales went omnichannel as soon as the internet came into our lives. Providing a seamless experience to users across all platforms is now a necessity. Using omnichannel you can also use good quality exit-intent messages to reduce the bounce rate whether it's a website or an app.
Study benchmark businesses. Determine where you can get the most happy customers and start from those channels.
Focus on the Community
The power of community shouldn't be undervalued. Having loyal customers spreading positive words about the products you offer might be the best form of marketing and it's totally free.
Being human, we all want to belong to certain social groups. As customers use your products, you'll eventually make a community of fans who love your store, the service they receive, and the products you offer. These people are the natural advocates of your company who will give you great reviews and help your business move forward by encouraging others to make purchases from you.
Personalization Never Grows Old
According to Forbes, "the cornerstone of any successful e-commerce platform is a well-designed, personalized user experience. If you want to delight your customers, each buying experience should feel as if it were tailored just for them."
An e-commerce business is all about personalized experience. Using data gathered, e-commerce sales use location, search results, and shopping in order to provide an experience customer-centric to you.
Even though our data is recorded, as a result, we get more results that are relevant to us. This saves a lot of time browsing needlessly through a website.
Offer tailored customer engagement to customer needs whenever possible. If you come across an offer that looks like a perfect match and also gives value for money in the form of cashback or generous discounts, it will be hard to cancel that purchase.
It's not surprising that companies all over the world spend a lot of time and money just to analyze customer data and make sense of it. This helps businesses to provide users with the right product at the right time – reducing the chance of bounce rate and securing confirmed sales.
The Customer Experience War is ON – Are You Leading?
With competition growing, e-commerce stores are already in a price war where everyone is competing over the lowest prices.
But, the real war is on customer experience.
Customers are not for the lowest prices nowadays or good products. Yes, your customers need more than just a good product – they need a streamlined service at every step of the way.
Putting serious efforts to improve customer experience will guarantee that you stand out in the market and ensure that you will be loved for a long time.
Use your store and all the channels mentioned above to provide a unique and enjoyable customer experience. You can get loyal customers and become a successful e-commerce store owner this way.
The customer experience war is on, are you leading? At TeleworkPH, we're in charge of customer expectations. On top of that, we make sure you win and lead the customer experience game with a dream team.

Follow us for more great content and business insights:
Ready to Elevate Your Business?
Enter your email below to get more information