How Companies Can Bridge The Gap In Customer Experience
Published: August 7, 2023
In today's business landscape, customer experience has become a crucial factor that determines the success or failure of a company.
In fact, in a recent survey conducted by PwC, 73% of consumers said that a good experience is key in influencing their brand loyalties, while 32% of consumers said that they would stop doing business with a brand they loved after just one bad experience.
That said, this definitely proves that customers are willing to pay more for a better customer experience. This means that companies that fail to meet the expectations of their customers are at risk of losing out on potential revenue and market share.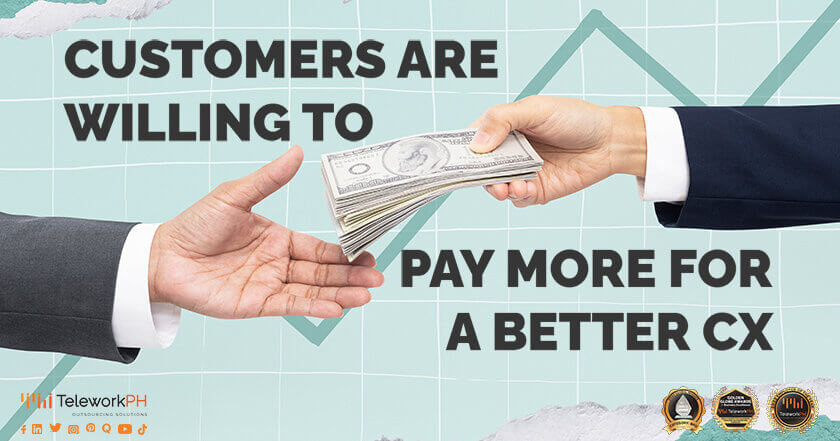 However, despite the importance of this aspect, many businesses struggle to bridge the gap and meet the expectations of their customers. This often results in missed opportunities and lost revenue.
Therefore, it is crucial for companies to understand and deep dive into their customers' needs, wants, and desires. By hyperfocusing on customer experience, businesses can build strong customer loyalty, increase customer satisfaction, and ultimately drive growth.
So, how can companies retaliate and bridge the gap in terms of customer experience? Here are some strategies that can help:
Get to Know Your Customers
The first step to improving customer experience is to get to know your customers. This means understanding their needs, wants, and desires. Companies can use a variety of tools to gather customer insights, such as surveys, social media listening, and customer feedback forms. By collecting data on customer behavior and preferences, companies can create personalized experiences that cater to their customer's unique needs.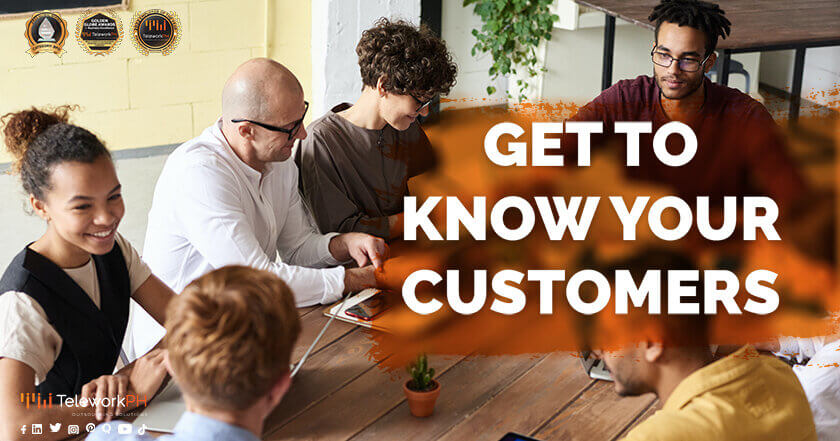 Create a Customer-Centric Culture
To deliver an exceptional customer experience, companies must create a culture that puts the customer at the center of everything they do. This involves empowering employees to make decisions that benefit the customer, and prioritizing customer feedback in all business operations. A customer-centric culture encourages innovation, empathy, and accountability, which can drive customer loyalty and retention.
Invest in Customer Service Training
The people who interact with your customers on a daily basis – your employees – play a critical role in delivering a great customer experience. That's why it's important to invest in employee training and development. By providing your employees with the skills and tools they need to deliver exceptional service, you can improve customer satisfaction and loyalty.
Provide Seamless Multi Channel Support
Customers today expect to be able to reach companies through a variety of channels, such as email, phone, chat, and social media. By offering multichannel support, companies can meet their customers where they are and provide a seamless experience across all touchpoints. This means investing in technology that allows for efficient and effective communication across channels.
Personalize the Customer Experience
Personalization is key to delivering a great customer experience. By tailoring your messaging and offerings to each individual customer, you can create a more meaningful and relevant experience. This can be done through targeted marketing campaigns, personalized product recommendations, and customized communications.
Consistent and Continuous Improvement is Key!
Customer experience is not a one-time project – it's an ongoing process. That's why it's important for companies to continually evaluate and improve their customer experience strategy. By tracking customer feedback and analyzing metrics such as customer satisfaction and retention rates, companies can identify areas for improvement and implement changes to enhance the customer experience.
Use Data to Understand Customer Behavior
Companies can leverage customer data to better understand their customer's behavior and preferences. This can include tracking customer interactions across various touchpoints, analyzing purchase history, and conducting surveys or focus groups. By using this data to create customer profiles, businesses can create personalized experiences that cater to each individual's unique needs.
Embrace Emerging Technologies
In today's digital age, customers expect a seamless, omnichannel experience. By embracing emerging technologies such as AI, chatbots, and virtual reality, companies can create engaging, personalized experiences that differentiate them from competitors. For instance, chatbots can provide 24/7 customer support, while VR technology can enable customers to virtually try out products before making a purchase.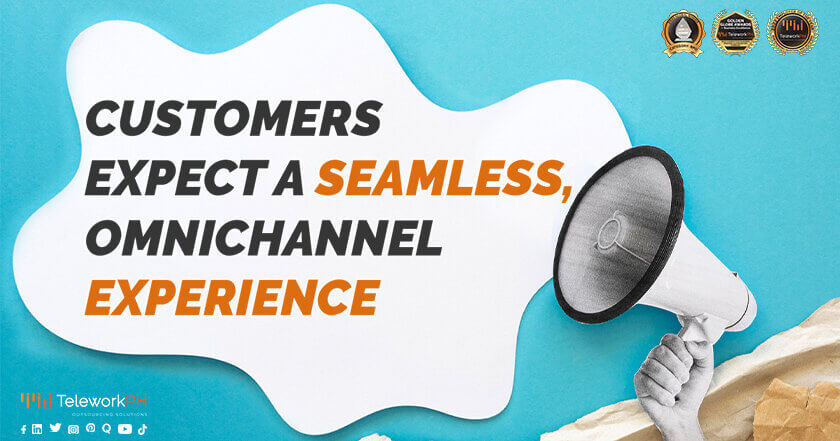 Empower Employees
Your employees are the front line of your business, and their interactions with customers can make or break the customer experience. Therefore, companies must empower employees to provide exceptional service by providing them with the tools, resources, and training they need. By investing in employee development, companies can create a workforce that is knowledgeable, empathetic, and skilled in handling customer interactions.
Focus on Brand Experience
Customers often base their buying decisions on a brand's overall experience, rather than just the product or service itself. Therefore, companies must focus on building a cohesive brand experience that resonates with customers. This includes creating a consistent brand voice, visually appealing branding, and delivering on brand promises. A strong brand experience can drive customer loyalty, advocacy, and ultimately, business growth.
Implement a Customer Feedback System
To continuously improve the customer experience, companies must implement a robust customer feedback system. This can include surveys, focus groups, and feedback forms, among other methods. By listening to customer feedback, businesses can identify pain points, areas for improvement, and opportunities to create new products or services that better serve customer needs.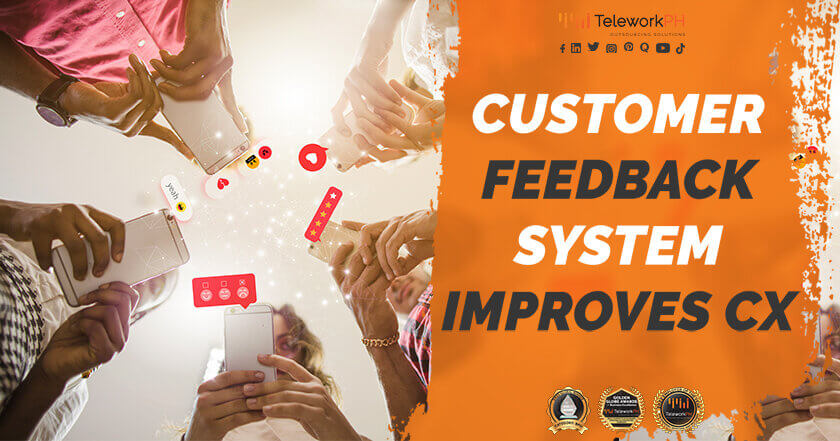 Measure and Analyze Customer Experience Metrics
To gauge the effectiveness of their customer experience strategy, companies must measure and analyze customer experience metrics such as Net Promoter Score, Customer Satisfaction Score, and Customer Effort Score. By tracking these metrics over time, businesses can identify trends, determine areas for improvement, and benchmark against competitors. This data can also inform decision-making, resource allocation, and business planning.
Delivering an authentic and personalized customer experience is essential for any business that wants to succeed in today's competitive landscape. By prioritizing the needs, wants, and desires of their customers, companies can build long-term loyalty and advocacy, leading to increased revenue and growth.
At Telework PH, we understand the importance of customer experience and how it can make or break a business. That's why we're committed to delivering a superior experience to our clients and their customers. With our team of expert professionals, advanced technology, and customer-centric approach, we're dedicated to bridging any gap and exceeding expectations to deliver authentic customer experiences that will keep your customers coming back for more.
So, if you're looking to enhance your customer experience and drive your business to new heights, Telework PH can take you there. Contact us today and let's work together to create a truly impactful experience for your customers!

Follow us for more great content and business insights:
Ready to Elevate Your Business?
Enter your email below to get more information