Communicating With Your Offshore Team
Published: February 20, 2023
It can be nerve-wracking especially when it's your first time working with an offshore team. After all, hiring a remote team that's a hundred kilometers away to handle customer support, back office operations, virtual assistance, and administrative work feels like having multiple blind spots in your business.
The pandemic also caused business failures and spurred remote work, hybrid models, and outsourcing as alternative solutions.
Working with an offshore team poses many challenges especially communication-wise. Your team members could be working in different countries and time zones making monitoring and tracking progress challenging. This is one of the main reasons why many businesses are reluctant to work with offshore teams.
But, it doesn't have to be that way. With today's modern tools, technologies, and software solutions, working with offshore teams can be a breeze. You can work with your outsourced team as if they are sitting in the same room as yours.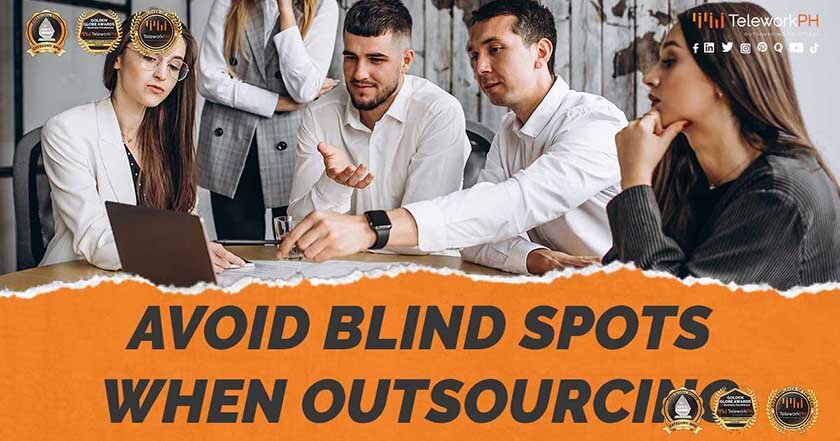 Communication as Top Outsourcing Problem
The top outsourcing problem today remains to be communication. This is one of the biggest outsourcing concerns that clients have when companies start to look for outsourcing companies. The distance can be a problem and it's not purely about geographic locations. It can also happen due to differences in language, culture, and other personal biases.
Communication failures often occur even if both the buyer and provider speak the same language, for the simple reason that they fail to understand each other or innocently offend each other because they didn't understand each other's cultural mores.
Overcoming Communication Challenges in Outsourcing
Communicating effectively can be extremely challenging at times and if ignored can affect the offshoring industry. Problems can and do come from outsourcing providers but it is often easier for businesses or their managers to blame them for any issues that arise. Businesses often expect better service but may overlook issues and be unsure why things are not going smoothly.
And that is why it's extremely important to establish a formal internal system with accountable and proactive management for it to work most effectively. Clear lines of communication between the outsourcing business and the outsourcing provider are vital. Avoid discrepancies by setting guidelines for employees such as confirming phone conversations via email.
Outsourcing services can create misunderstandings during communications, translations between languages, varied cultures, and contract structures. Company executives must see these implications and consciously evaluate mitigation strategies.
Communication in different time zones and regions is the root cause of several problems including misunderstanding and low productivity of the company and the outsourced team.
In contrast, implementing effective communication nurtures outsourced team's growth and belonging, utilizing divergent thinking and potential to boost productivity.
Clarity is the Goal when Working with an Offshore Team
Before heading to the main working processes, setting clear goals and expectations is a first and foremost requirement. Regarding the specifications of the project development and the outsourcing role, expectations and goals are set up providing a comprehensive picture of the working process. This step allows the outsourced development team to be aware of what they are working towards to meet the business demands.
Apparently, team working spirit is well facilitated to nurture the belonging sense in a huge organization and avoid a strained atmosphere. As a result, it gradually becomes a motivation for the outsourcing team to achieve results with ease.
Decipher Language and Cultural Differences
Although the arrival of outsourcing has become prevalent in various industries, a large number of businesses failed to adopt it due to cultural and language obstacles. Hence, talking over the agreements in terms of working time zones and methodologies thoroughly is important before making an outsourcing decision.
Apparently, adopting the same development methodologies can help both the company and the outsourced team overcome cultural differences. Furthermore, to minimize language barriers, the company should set up clear goals and utilize visual presentations for everyone to easily understand.
Set Efficient Communication Channels with Your Offshore Team
The changing landscape of business has called numerous communication channels into existence, especially for remote collaboration, which are generally divided into
Company Email
Since the outsourced team usually has multiple emails for different purposes, setting up one main email would help orderly organize the email correspondence.
Calendar
Designed to plan and monitor productivity, the calendar takes the responsibility to arrange events and activities, including appointments, assessments, demonstrations, or retrospectives in chronological order.
In addition, the calendar and email are in sync to ensure well-organized working operations. For instance, the email will notify any changes in schedule following the allocated time in the calendar.
Document Storage or Repository
Document repository provides shared storage space with different access levels of approved team members. Moreover, it also indicates a flexible search engine allowing quick access for the outsourced development team to any existing data or documents in a minute.
Use Project Management Tools for your Offshore Team
Communication tools can make discussions with vendors easy and successful. It would be a real struggle to explain the whole progress that has been made every other day. That's why software development no matter if developed in-house or outsourced is most often based on the product backlog, which shifts into sprint backlog over time.
The rising outsourcing practice is full of various project management tools but not all of them are effective in tracking the working progress. Thus, it's important to thoroughly evaluate and undergo extensive trials before selecting one that aligns with business needs. Here are some of the popular project management tools: ClickUp, Asana, Slack, Trello, Monday, Jira, and Google Workspace.
Offshore teams use these tracking tools for progress and task management, ensuring visibility and productivity for all parties. Users can have access to various different reports and the progress of the project to avoid any misunderstandings.
Set Regular Communications with Your Offshore Team
After choosing suitable communication channels, both business and the outsourced team are encouraged to maintain a weekly or bi-weekly standup meeting (or whatever schedule works for everyone). Sticking with this approach will actively facilitate team spirit, in which every member can dig deeper into others' pinpoints and keep track of the project's progress or milestone.
Give and Ask for Feedback
Given the fact that communication is a two-way process, both the company and outsourced team are required to give an ear to each other, carefully collect or jot down information and be eager to adjust for effective collaboration.
Keep Your Offshore Team Motivated
Given the long-term benefits of outsourcing, enhancing motivation is essential to boost productivity and trust between both parties. Every project contains different tough times, hence every member should be open and empathic to count on each other. Furthermore, when things get rough or lose track, talking will help shatter the tension and figure out the solutions. Thus, it paves the way for deeper interpersonal relationships and further drive growth.
Take Advantage of Overlapping Hours for Communication
Even when dealing with time zone differences, there are usually a few hours when both sides can easily talk while they're still at work.
Having a limited gap when you can talk to your vendor has actually a lot of advantages. Firstly, having to plan a meeting in advance creates an opportunity to schedule it only when there's a need with a focus on the meeting's aims.
Moreover, it gives everyone more time to focus on the main tasks and maintain a better work-life balance. The vendor and client can find to talk without disruption.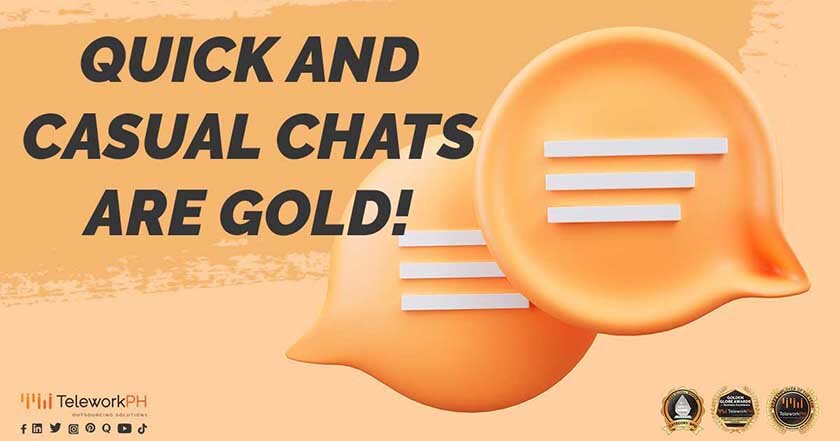 Take the Same Days Off
In order to manage outsourcing software development efficiently, we need to remember a few extremely important elements.
Every now and then, there's a national holiday or a day off for some other reason. While those days are meant for celebration, keep in mind that not everyone has the same holidays.
For example, there's no Thanksgiving in Europe so everyone has a regular workday on that day. It goes both ways. To respect both sides and the cultural differences, include these types of days in your schedule. Remember to mention when you're about to have a day off and make sure the other side does the same.
Don't Micromanage Your Offshore Team
Remember that you don't need to be in constant communication with your offshore team. Over-communicating can be just as harmful as a lack of communication. A certain level of trust is needed to create a successful product in a healthy environment.
That's why there's no need to call when you can simply leave a message on Skype or Slack. One of the key benefits of outsourcing is actually an opportunity to focus on other tasks and find work-life balance even when developing a new project.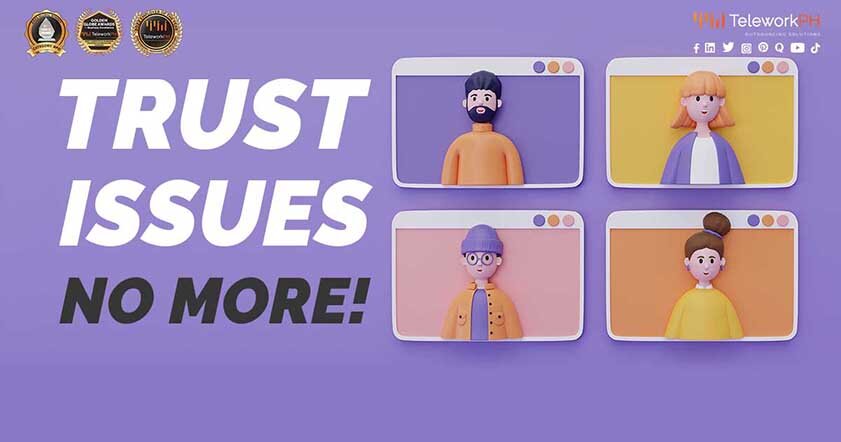 Set Video Conferences with Your Offshore Team
Because of the distance, most sprint reviews and business meetings can't take place by sitting at one table. That's why it's so important to maintain good relations in some other ways. Scheduling a video conference strengthens the connection with your vendor better than phone calls or messaging.
It's actually very important to be one team with a lot of respect towards each other. Seeing each other on a video conference helps to make it feel like a real team.
Limit Your Communication Channels
There's nothing worse than looking for something in hundreds of different places, especially when it comes to documents and other information about the project.
The best solution is to choose one communication channel per conversation type and stick to it.
You can use Skype or Zoom for video conferences, Slack for everyday communication, and ClickUp or Trello for project management.
If there are more channels than necessary, information starts to get lost along the way. For example, some decisions are being made via emails that aren't available to the whole team. It creates a communication barrier and can cause some issues in information flow.
Write Notes
A lot of strategic decisions and changes can be made during sprint planning or another video conference. Because it's a form of verbal communication, it's important to write down the main decisions.
The best way to stay transparent is to prepare an agenda for a meeting and fill up key outcomes under each point as the meeting progresses.
Access and Share Files on the Cloud
Technology makes everything a lot easier when it comes to outsourcing and its effectiveness.
Thanks to available cloud solutions, we can share documents with everyone in a matter of a few clicks. Moreover, we can update these documents while everyone can instantly access real-time changes. It prevents the team from following outdated scenarios.
Users can differentiate their files through different folders that are based on category, division or project. Different team members can easily access relevant documents. Users can also give access to certain files to your vendor so you can work from the same cloud space.
Stick to the Plan
It's easy to make rules, but more difficult to stick to them. However, it's important to remember that your outsourcing experience might be a lot more stressful if you don't put enough focus on making communication as good as it can be.
That's why you should make it your priority to teach the team how information flow should look during the project development.
Seamless Communications Creates Healthy and High-Performing Teams!
Transparent communications need not be constricting or limiting. In fact, seamless and clear communication breeds healthy and productive teams! Product quality, customer support, sales and marketing are just a few of the areas that will benefit from effective communication.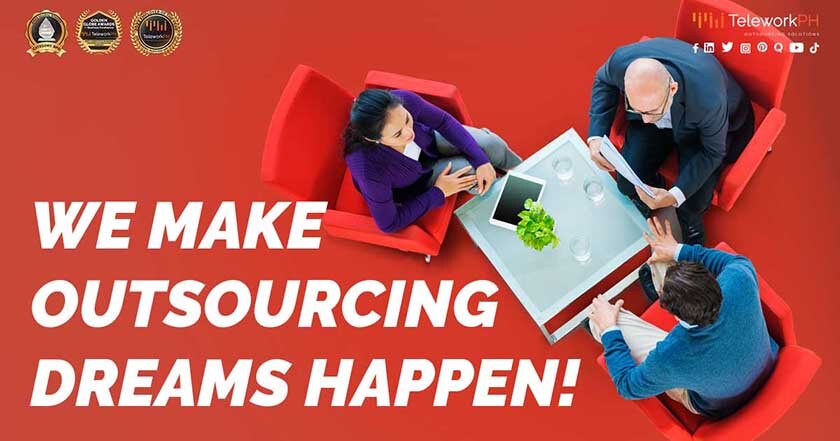 While there are challenges when working with an outsourced team and meshing them with your in-house team, time, language, culture, and distance won't be a problem once you have set the right communication systems for your business. At Telework PH, we champion our dream teams that are highly skilled, experienced, and high-performers who can communicate with ease so you can sit pretty, while we take care of the grunt work.

Follow us for more great content and business insights:
Facebook: https://www.facebook.com/teleworkph
Instagram: https://www.instagram.com/teleworkph_osi/
LinkedIn: https://www.linkedin.com/company/teleworkph/
YouTube: https://www.youtube.com/@TelecastPHPodcast
Pinterest: https://www.pinterest.ph/TeleworkPH/
Ready to Elevate Your Business?
Enter your email below to get more information