Customer Support and Online Shopping
Published: February 6, 2023
For many businesses today, developing and selling a good product or service is winning half the battle. Providing your customers with good customer support will take you all the way and the extra mile.
After all, shopping is as much of a transaction as it is an experience.
By providing good customer service experiences, your customers will associate that good feeling with the transaction. They will then be more likely to come back and transact with your business again.
According to Retail Customer Experience, "Customer support is an extremely important touch point for brands and consumers, and can often make or break customer-brand relationships."
Good customer service will effectively assist and empower your customers through the entire purchasing process. As you can see, good customer service is an easy yet complex subject. Plus, it varies from industry to industry. What might be considered a good customer service practice in one industry, might not be helpful in another.
Importance of Great Customer Support
Now, on to the meat and potatoes, why is good customer support so important anyway? Here's why!
Adds Incremental Value to Your Products and/or Services
A good product or service can only get you so far. If you add great customer service to the equation, the value of your offering immediately increases. Many customers will pay so much more for great customer support.
And added value can translate to increased revenue. In fact, most people will happily pay more for the same product or service if it comes with impeccable customer service. Good customer service can justify a higher price tag on your product or service.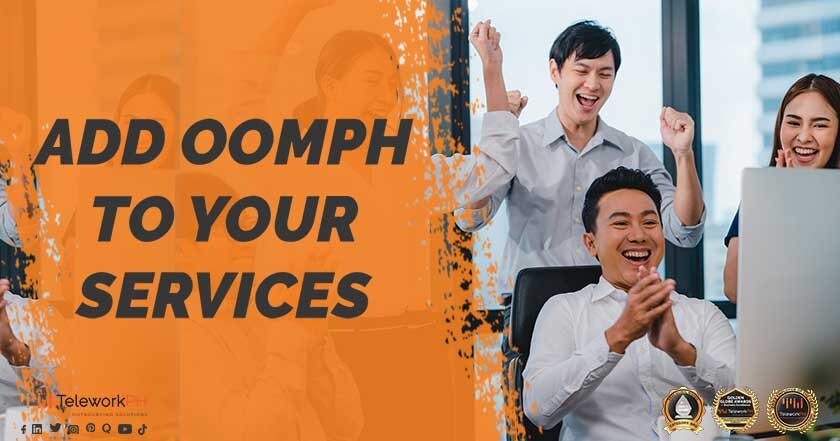 Customer Support Boosts Customer Retention and ROI
It's always cheaper to retain a current customer than to acquire a new customer. Therefore, providing good customer service is an effective way to keep your customers coming back and purchasing your products. It's also cheaper and more effective than advertising and marketing to people who don't even know about you in the first place.
It costs 5 times more to get a new customer than to keep an existing one. Plus, every customer that decides to stay doing business with you is also one less customer leaving and doing business with your competitors.
Great Customer Support Creates Positive Brand Image
What's the first thing a customer might do when they have a negative customer service experience with your business? Write a negative Facebook post tagging your brand, a 1-star yelp review for the world to see, or worse, a full-blown blog post ranking for your brand's name on Google.
Not only are these scenarios preventable, but you can turn them around into positive reviews and posts by providing each of your customers with great customer service.
Even when a customer has already left a 1-star review, following up and assisting them further can be what they need to turn that 1 into a 5.
Boost Team Morale
Customer Service employees love to effectively and quickly help your customers. After all, if they make the customer happy, it means they have done a good job.
On the other hand, no one likes to be the bearer of bad news or be at the receiving end of an angry rant from a displeased customer.
Providing your Customer Service staff with the proper tools and training to solve any issue a customer might face is the key to boosting their morale and reducing turnover which can be very expensive by the way.
This also goes beyond your customer service staff and applies to all employees. In fact, people don't like to work for companies with a negative reputation or that is flooded with negative reviews and criticism.
Increase Customer Happiness
By now, you might see how the 4 previous points all add up to increase the value of your brand.
Customers have positive experiences, which turn into a positive company reputation, which turns into a positive workforce. This workforce then is motivated to work harder and offer even better customer service experiences.
All of this occurs while also boosting your revenue from customer happiness. Over time, your brand name will be synonymous with positive customer experiences, increasing its value.
This can be advantageous when launching new products, expanding into new industries, evaluating the company for investors, and more.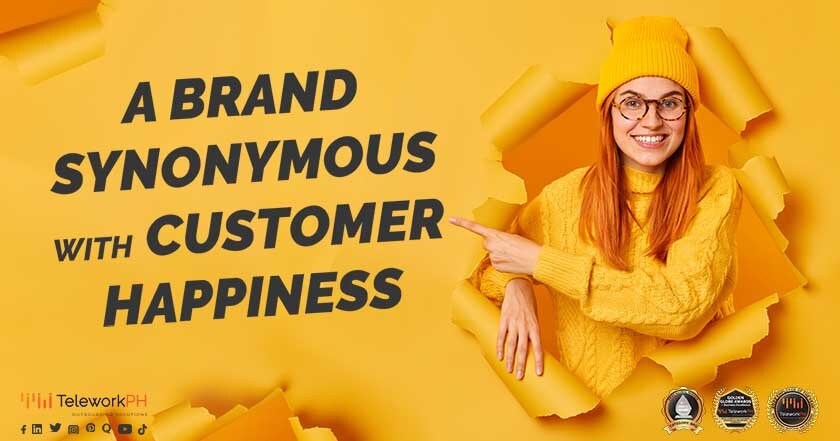 Builds Brand Loyalty
When customers are happy with the service they receive, they are more likely to trust and be loyal to that company. Good customer service creates a positive experience for customers, which can result in repeat business and referrals.
Good customer service is the lifeblood of any business. You can offer promotions and slash prices to bring in as many new customers as you want, but unless you can get some of those customers to come back, your business won't be profitable for long. Good customer service is all about bringing customers back.
If you have good customer service, you will increase the likelihood of doing repeat business with your customers over time because they will be more satisfied with their overall experience with your company. This means they are also more likely to refer others who need the services or products that you offer.
Sets You Apart from Competition
In a world where it's all too easy to switch brands, good customer service is key to keeping customers loyal.
If they feel valued by a business, many are more likely to stay put, even if competitors offer lower prices or better deals. Why? Because the quality of customer experience matters for brand loyalty and profitability.
If you have good customer service and your competitors do not, that can set you apart in the market. Customers are more likely to choose a company that provides excellent customer service over one that does not. Why? Because good customer service results in trust and loyalty, which are vital to a company's long-term success.
If you can provide better customer service than your competitors, you will be more likely to attract new customers.
Brings Ease in Transactions
Good customer service makes it easy for customers to do business with you. When customers have a positive experience with your company, they are more likely to come back and do business with you again.
Good customer service also makes it easy for customers to recommend your company to their friends and family. Why? Because a positive customer experience is one of the key factors that influence people's buying decisions.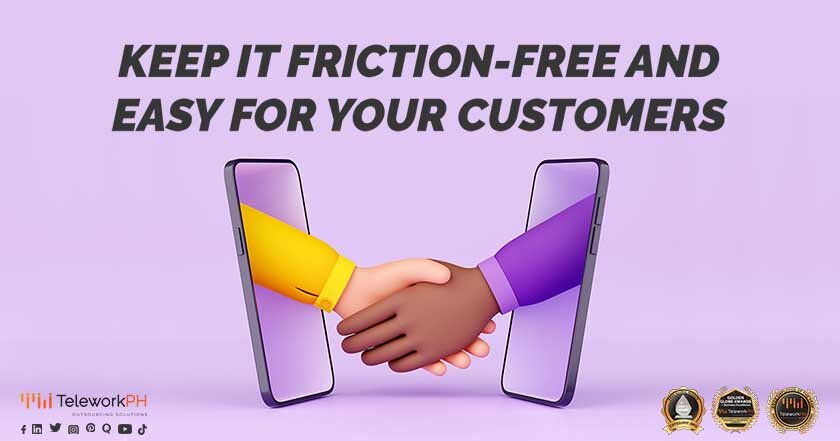 Encourages Word-of-Mouth Marketing
Positive word-of-mouth marketing is one of the best forms of advertising. When customers are happy with your company, they are likely to tell their friends and family about it. This type of marketing can help improve sales and profits.
Good customer service encourages word-of-mouth marketing, which is one of the best forms of advertising. Positive word-of-mouth marketing can help improve sales and profits by encouraging people to tell their friends about it.
Word-of-mouth marketing is a win for everyone involved: It's free for you, it helps you get new customers, and it makes them feel good about recommending your product or service!
When someone tells another person how much they like something, that person might tell two other people who also like what they heard – that's three more potential customers.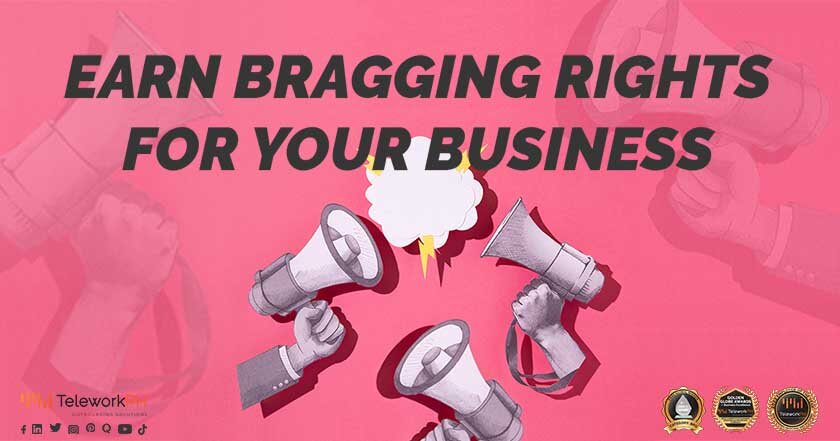 The Snowball Effect of Amazing Customer Support
Now that you know why customer service is important, it's time to take action.
If you keep thinking about it, you can probably find more ways in which good customer service can snowball and have a great impact on a company's revenue. Now that you realize the impact of providing good customer service, then the next step is to figure out how to provide it.
At Telework PH, we take customer service way seriously for our clients. We don't just talk about it; we take your ecommerce customer support notches higher than the rest.
Follow us for more great content and business insights:
Ready to Elevate Your Business?
Enter your email below to get more information