How To Leverage Outsourcing During The Recession
In a down economy, what's a business to do to operate in its top form? How do you leverage outsourcing during the recession?
Outsourcing is no doubt, a strategic, innovative, and powerful business growth strategy that encompasses all known techniques to barrel past the worst imaginable recession.
Outsourcing can help you speed up and enhance response times, cut down on expenses, and help with product development faster and more efficiently than hiring an in-house staff. This is also a mission-critical strategy especially when facing a recession wherein resources are quite limited or close to none.
What Holds You Back from Outsourcing During a Recession?
All too often, many CEOs or entrepreneurs have this pre-conditioning that outsourcing is entirely ambiguous and difficult in terms of communication and ensuring top-notch services.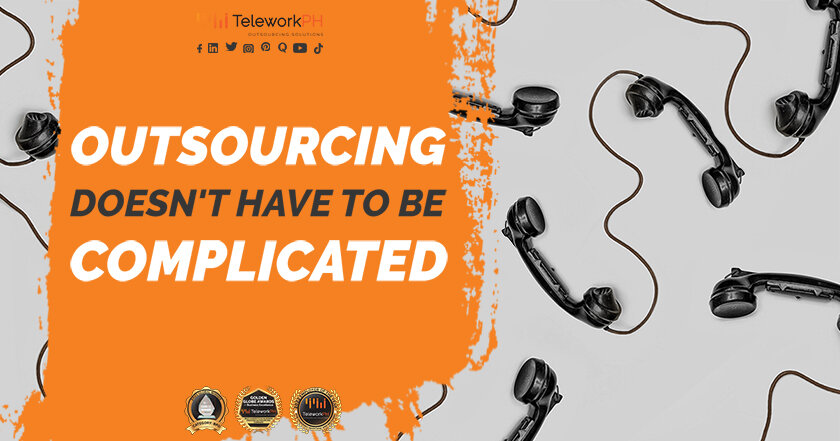 Communication and Control Challenges
The reluctance stems from a belief or feeling that they will have very limited or no control at all once they outsource. However, this is entirely the contrast of the freedom and breakthroughs that outsourcing can unlock for your business.
There are varied communication channels or CRMs such as ClickUp, Slack, Basecamp, Asana, Skype, Trello, and Zoom that allow you to keep track of your team's progress while having the ability to communicate with your team.
Companies that have been outsourcing for years say that this has allowed them to maximize both their flexibility and control over some crucial operations.
High Costs
When your business is threatened by a recession, you tend to panic and cut costs immediately, resulting in massive layoffs. On the other hand, these major humps should enable the business owners to think strategically and outsource.
Evidently, outsourcing has also been very effective in the sense that you will only pay for what you need; nothing more or less.
Critical Functions Shouldn't be Outsourced
More so, some businesses think that certain functions or roles are too important to outsource.
However, payroll and HR are two examples of critical business functions that are often outsourced to a team of experienced specialists who can perform this role efficiently and accurately. This, in effect, frees up your time so you can focus on your core competencies and stop trying to do everything in your business.
You counter the perils of recession by harboring advanced and more competitive solutions which you can tap into when you outsource. When the economy is in turmoil, you can leverage outsourcing during the recession, allowing you to refocus on what needs your attention the most and outsource the non-core tasks. This will help you to scale effectively even amid a financial crisis.
Giants Brands Outsource And You Should Too!
From 2007 to 2009, the world experienced a global recession and saw giant brands such as Cisco, IBM, and Apple terribly affected while other startup companies had to downsize and eventually closed down. Around 1.8 million businesses went bankrupt with over 8.7 million employees losing their jobs.
COVID-19 in 2020 did the same as roughly 90% of many companies were negatively impacted, businesses had to close down, while many people who thought employment was stable had to face massive layoffs.
However, amid the recession, smart business leaders can spot opportunities or openings despite uncertain times. While the recession is bad news for the economy, it allows many entrepreneurs to think outside of the box and take strategic and calculated risks to thrive in an economic purgatory.
In fact, Apple CEO, Tim Cook, believes in investing especially during economic crises. Apple has also been outsourcing not just its products but also its engineers.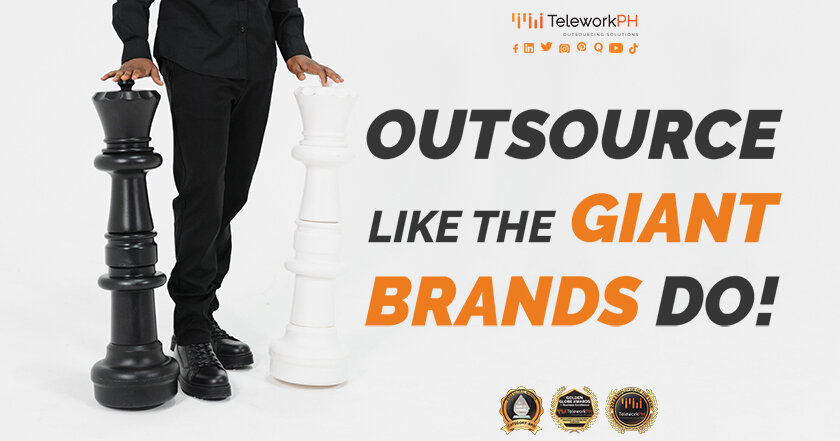 Google, the giant major search engine, has faced countless financial crises but it continues to reign and scale, thanks to outsourcing! Yes, Google has been outsourcing its IT services over the years. In fact, Google has more outsourced staff compared to its in-house employees. This is proof enough that outsourcing can upsize your business. It worked for Google and many other giant companies and it can definitely work for you.
Netflix, Microsoft, and Cisco also have more outsourced staff compared to their employees. They tapped into outsourcing which amplified their business muscle, building up their agility and tempo, making them the business icons that they are known for today.
Customer demands also change amid a recession, and businesses should take their cue from that. Here are some ways that you can respond like the giant brands in times of economic depression:
Know and Understand Your Customers
The giant brands spot opportunities and they don't have to look far. They focus on what they do the best or their core competencies to market their best products and services.
The key to becoming the brand that's to covet for or sell without even trying to is to focus on your customers. It's not about you at all and your ego associated with your brand. Your customers matter the most especially during a recession. You should also understand that their pains and financial struggles matter as much as yours.
Outsourcing can help you communicate better with your customers and offer the best products and services that match their needs in these pressing times.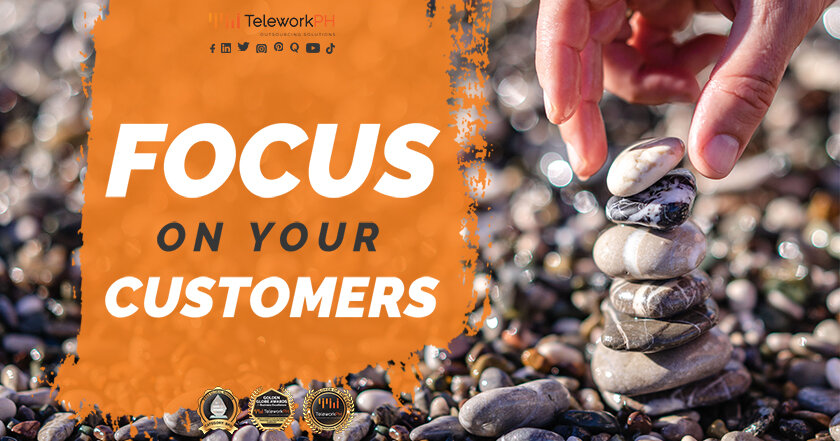 Toughen Up Your Marketing Muscle
When the going gets tough, that's the time to focus heavily on marketing. It is important for businesses to continue to invest in marketing and to double down on that during financial downturns. This is the best time to put in the work in terms of your marketing and branding as well as for promotions of your products and services.
Outsourcing your marketing will allow you to realign and even retarget your marketing strategies and develop products and services that your customers need at these challenging times. This will allow you to refine and adjust your offer to suit the current needs and demands of your market.
Outperform Competition
When the recession wave hits, you ride that and take that as an opportunity to beat the competition at their own game. Outsourcing your virtual assistance, customer support, back-office operations, data entry, bookkeeping, and other needs can help you ace the competition with ease. Think of ways that you can beat the competition in terms of providing exceptional customer services, speedy processes, high-quality products, and other perks or discounts which you can do when you start to outsource.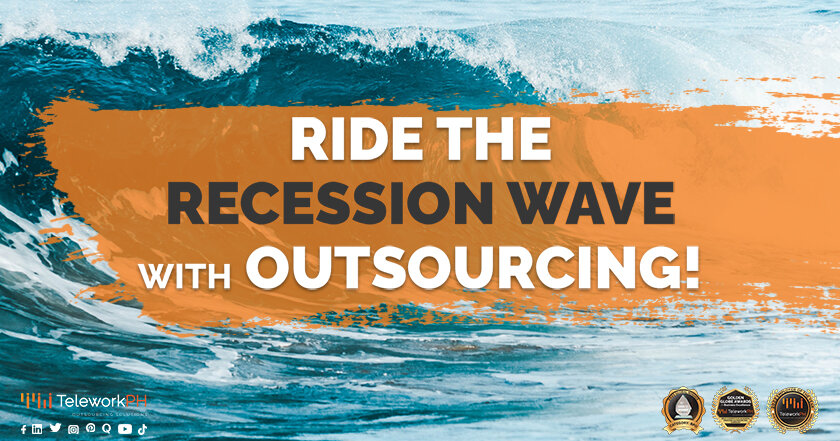 Reduce Employee Overwhelm During the Recession
Employees tend to be overwhelmed with work, especially with massive layoffs going on in a recession. Outsourcing can help ease the work chaos and free them from stress with having so much on their plate. Outsourcing the non-core activities of your business helps your employees focus on the core competencies of your brand to help your business thrive even in a recession.
Recession-Proof Your Business!
It's not game over when recession strikes, this is in fact an opportunity to be more creative, innovative, and strategic in running your business. Review your targets and systems so you can bend without breaking. The economic recession doesn't guarantee failure, it only gives you an opportunity to imagine and tap into outsourcing, so you can rise above this, unshaken.
When the economy nosedives, leverage on outsourcing! It can be excruciating and difficult, but it's not impossible. At Telework PH, we can recession-proof your business. When that huge recession wave is coming, trust me, that's when you jump, supersize, and outsource!

Follow us for more great content and business insights:
Ready to Elevate Your Business?
Enter your email below to get more information