Enhancing Live Chat – Key To Boosting Customer Loyalty
Published: November 13, 2022
Live chat is one of the most popular and cost-efficient service channels to date. Still, it requires human resources to provide customers with personal, timely, and accurate support. And when implementing a live chat service and ensuring success, it's crucial to consider how to best outsource.
Customer loyalty is the key to business success. However, in this age of competition, one has to earn this loyalty over time by providing high-quality products and a great customer experience across the sales process.
When your B2B or B2C business has an online presence, introducing e-commerce live chat support takes your customer service and customer engagement to a whole new level.
It helps you build loyalty and trust and significantly boosts your sales figures.
According to Forbes, "Like many things in life, in the customer service industry, nothing is more valuable than time. Thus, the outsourcer must have streamlined processes and the right tools in place such as live chat, where applicable."
Live chat allows you to assist your audience to your eCommerce site or any business in real-time. Your prospects can reach out to a live chat support agent with questions and inquiries and get real-time answers and resolutions on a 24/7 basis. This type of on-the-spot engagement is becoming very popular, especially with the millennials, who expect brands to value their time.
If you find it challenging to provide live chat support to your customers on a 24/7 basis, you can always think of outsourcing your live chat support services to a reputable live chat call center like Telework PH.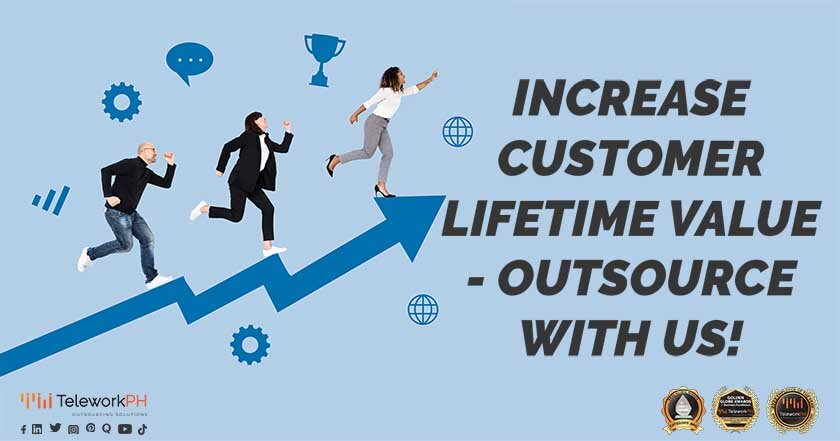 Live chat contact centers focus on improving customer experience in many ways:
Answer customer inquiries promptly and efficiently
Help customers decide what they want
Maximize the chances of purchase through constant customer engagement
When utilizing the full potential of live chat as a service channel, companies usually have three alternatives:
Use the same customer support and sales resources they use with phone and email.
Outsource the chat personnel to a resource company
Adopt a hybrid model that combines internal and outsourced resources.
With the right BPO company, you can get the perfect balance of AI chatbot and human live chat agents that makes your live chat customer engagement more effective in terms of customer experience and cost-efficiency. As a result, you can reap all the benefits of live chat outsourcing support and build customer loyalty.
Advantages of Outsourcing Live Chat Service
Improved Customer Satisfaction
Through an offshore call center, it is possible to provide your customers with an instant response. It also allows Live chat agents to share educational links and documents, which is impossible to achieve via a phone call.
Increased Sales
Through an offshore call center, it is possible to provide your customers with an instant response. It also allows Live chat agents to share educational links and documents, which is impossible to achieve via a phone call.
Benefits in terms of conversions: When your customers have questions about their product of choice, they tend to abandon it if they don't get a quick answer. Live chat support allows service agents to answer customer questions, helping to close the sale instantly.
Benefits in terms of increase in order values: When your customer gets interested in an accessory for the product they are purchasing, for example, a cell phone, recommendations from a live chat agent can help make that sale. The agent can up-sell or cross-sell a related item, adding to the original order value.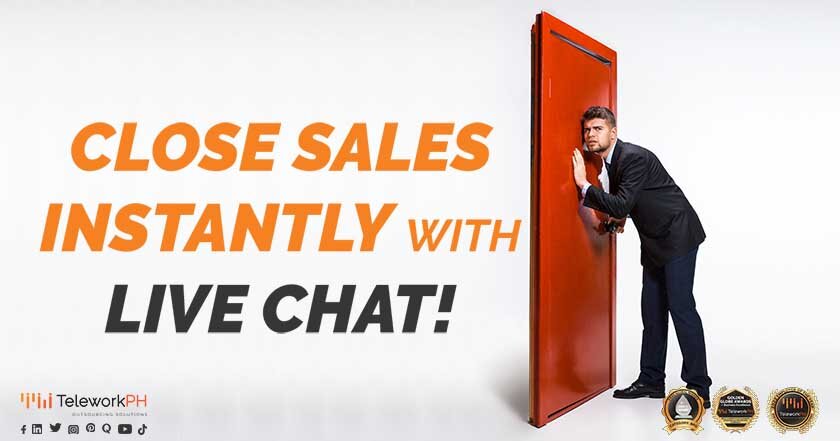 Shortened Sales Process
When questions are quickly answered, helpful recommendations can be made, issues can be instantly resolved, and you can quickly move customers through the sales cycle to checkout.
Reduced Costs
Decrease in cost per interaction: As live chat customer service agents or an AI-powered chatbot can partake in multiple conversations at once, they provide faster customer support, resulting in a lower cost per interaction.
Decrease in Call Volume
Once customers get acquainted with live chat support, it tends to become their preferred method of communication. As a result, you receive fewer phone calls, which minimizes the cost of voice communication.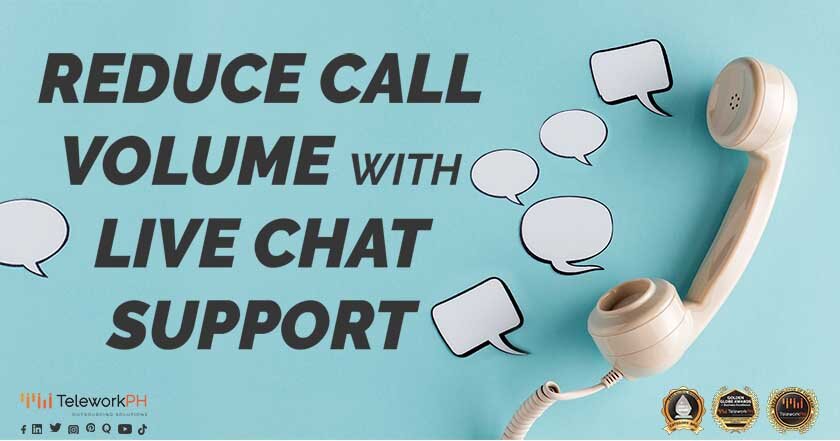 Lower Customer Attrition
Live chat increases customer retention by as much as 63%. The returning customers are already loyal, which makes selling to them easier and more cost-effective than converting new customers.
For many organizations outsourcing is necessary. Especially when it comes to high customer support volumes and when the products sold or services provided are not too complicated. In situations like this, outsourcing chat personnel can potentially be a cheaper and more efficient option than, increasing the number of in-house customer support agents.
Outsourced chat personnel can typically answer to approx. 80% of visitors question with a couple of day's training, which means that only the remaining 20% is left to handle by internal resources.
Experienced operators can also manage approximately five chat conversations at the same time, which means that they can take care of high volumes of incoming requests.
As outsourced chat operators don't have to take care of any other support channels, they also have the advantage of being able to focus on one task at a time.
That's why many companies already use outsourced resources as the first line of chat agents. Their role is to start a conversation with a customer. Then chats can be directed to internal customer support and sales specialists for additional information and help.
Combining Outsourced Live Chat With In-house Customer and Sales Support
Adopting a hybrid model that combines the best of both worlds is, for most companies, the way to go. So, how does this model work?
Businesses that require 24/7 chat service, can have their support team take care of chat service during office hours with outsourced chat agents continuing when it's time for the customer support team to go home.
Another great way to use the different types of resources is to give internal and external teams different responsibilities, e.g. based on product and service categories.
A working hybrid model requires efficient routing to a contact center and from your business. With efficient routing, it's also possible to direct valuable chats back to your in-house support team. This means your contact center works as the first line of support. Only meaningful conversations or more demanding issues are directed back to your customer service team.
Let's do the Live Chat!
Outsourcing to a reputed BPO company like Telework PH allows you to provide your customers with the benefit of human contact.
It provides the perfect solution that increases customer lifetime value by combining technology with the human touch. Learn how Telework PH can make outsourcing an CX experience easy peasy for you. Contact us today!
Follow us for more great content and business insights:
Ready to Elevate Your Business?
Enter your email below to get more information