The Power of First Call Resolution
Published: February 23, 2020
Here at Telework PH, our agents practice excellent standards of customer service. In fact, our current Customer Satisfaction (CSAT) rating continues to improve more than ever. Another important aspect wherein we excel is our First Call Resolution (FCR), which is in an upward trajectory at the present time. Because of this, a cohesive relationship between Telework PH and our clients thrive.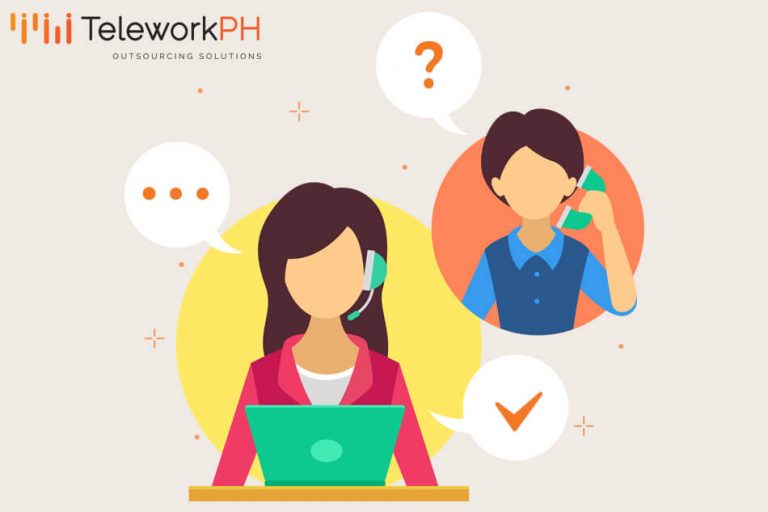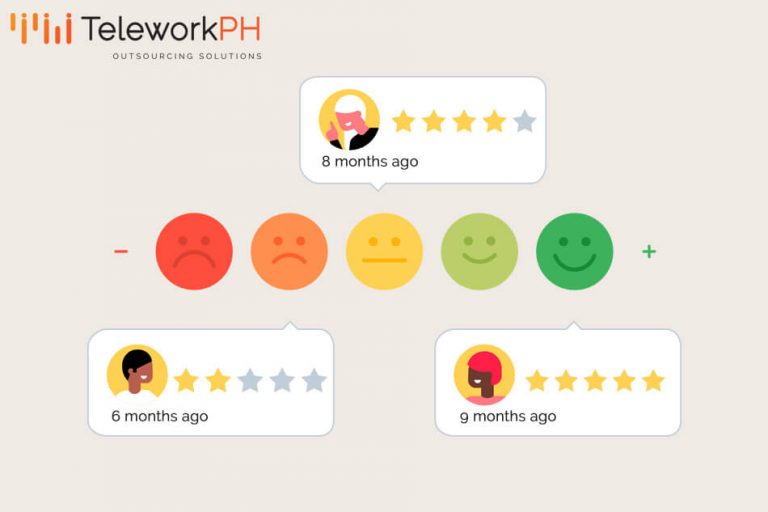 Let us help you scale your business. Book a
FREE
value-bomb
strategy session with our
Outsourcing Specialist NOW!
What is First Call Resolution (FCR)?
First Call Resolution is a popular metric in contact centers. FCR, in layman's terms, is solving a customer's issue in just a single interaction without the customer or agent having to follow up anymore. For FCR to be effective, it should have two factors: reliance and consistency. In fact, this study found out that 60% of companies who measure their FCR in the long-term reported a measurably improved performance of 30%. Seeing that, companies should take note of this. Measuring FCR is the foundation for the evaluation of your team's performance. Without FCR, you wouldn't have a chance to improve your customer satisfaction rating.
How can First Call Resolution help your business?
You need to take a look at these actionable tips first to help you improve your team's FCR.
Set realistic goals
First things first, you need to decide on a criteria for FCR. Ask questions like what can be considered as a resolved or unresolved issue? What contributes to a repeat call? Or how can you identify if the problem should be escalated to a superior? There are plenty of questions to address and you and your team need to set protocols for each. Moreover, don't forget to set achievable targets within a certain timeframe to ensure fast reaction time. Also, use a speech analytics program to monitor customer responses to identify if the issue is deemed resolved.
Cross-train agents
Once you've established your FCR framework, you can schedule a training for your agents from time to time. Through proper training, you can ensure that the agents have ample product expertise and other crucial information needed for the job. More importantly, identify agents who have the highest number of repeat calls and make time for a one-on-one intensive session with them to address the problem properly.
Give agent incentive
The incentive program is a popular method to motivate your agents to give their best performance. Incentivize their Key Performance Indicators (KPI) to resolve customer issues immediately. Also, give notice to agents for every achievement they get. This will give the production floor a little friendly competition.
Set realistic customer expectations
Whenever there are updates in your systems/processes or adjusted wait times, you tend to inform internal stakeholders. However, don't forget to let your customers know about these as well. This is crucial so you can avoid miscommunication between you and your customers. For instance, failing to inform them will further broaden the issue they may already have with you. Also, provide them with timebound updates to set their expectations up.
Create a customer feedback channel
There's a popular saying which goes –- "Your customers are the lifeblood of your business". This is in fact, 100% true. Customers can make or break your business and you need to consider that their feedback is vital to the development of your business. Create an enhanced feedback channel like a post-call survey for both satisfied and dissatisfied customers so that you can refine your goals and improve your customer experience based on their comments.
In the end, FCR is a powerful tool to build your customer service system to increase customer retention and revenue. Many companies believe in the power of first call resolution. In reality, these companies save up to $276,000 of their operational costs just by a 1% improvement of their FCR. Given all the facts around the reputation of FCR, do you now believe the benefit it can give your company in the long run?
Ready to Elevate Your Business?
Enter your email below to get more information