Why Your Customer Effort Score Matters More Than You Think
Published: September 1, 2023
Imagine this – you've just purchased an exciting new software, and you're buzzing with anticipation as you prepare to dive into its features. But then, things get tricky. You encounter an issue, reach out for help, and find yourself lost in a maze of automated responses, confusing instructions, and unhelpful customer service reps. Sounds frustrating, right?
What you've just experienced has a name in the business world: a high Customer Effort Score (CES). And trust me, it's something you should be very concerned about if you're a business owner or involved in customer service in any capacity.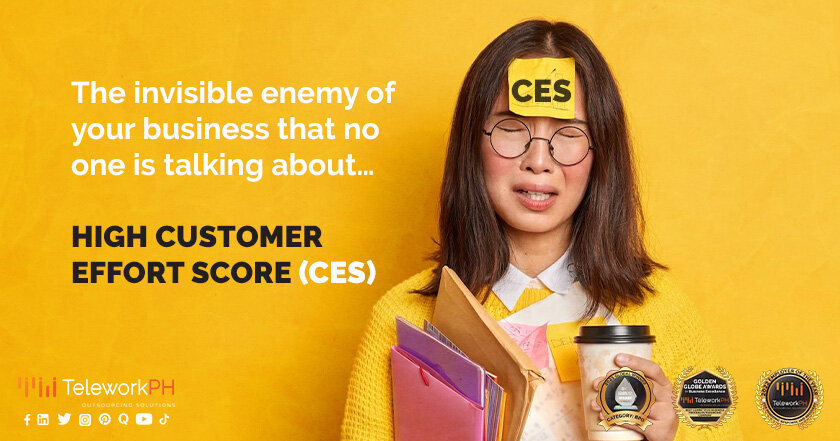 Understanding Customer Effort Score
CES is a metric that measures how much effort a customer has to exert to get an issue resolved, a request fulfilled, a product purchased/returned, or a question answered. Essentially, it gauges how easy (or hard) it is for customers to interact with your brand.
Remember when you last bought something online and the checkout process was so smooth, you barely had to think? That company probably has a stellar CES. Conversely, recall the time when you tried to return a product and had to jump through hoops? High CES alert!
Why CES Should Be Your Next Obsession
Higher CES leads to lower customer loyalty. If customers struggle with your services, they're not likely to come back. Even if your product is top-notch, a poor experience can drive them to competitors. A study found that 94% of customers who reported low effort expressed an intention to repurchase, compared to only 4% of those who reported high effort.
CES and the "Ease of Doing Business" Factor
Every minute a customer spends trying to navigate your system, waiting on hold, or deciphering a complicated email, they're losing precious time. And when they link that time loss with your brand, well, things aren't looking too rosy for future interactions.
Consumers today aren't just looking for the best product; they're looking for the best experience. The digital age has provided them with endless options at their fingertips. The easier you make it for them, the more likely they are to come back.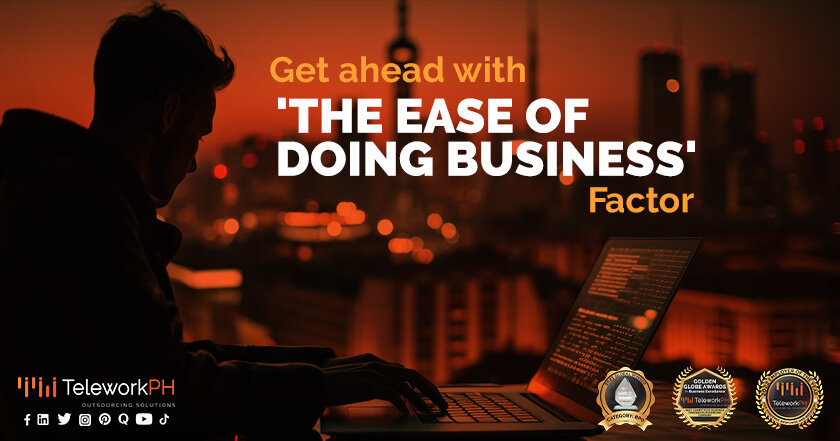 The Silent Damage of a High CES: What You Don't Know CAN Hurt You
In the business realm, what you don't know can indeed hurt you. A high Customer Effort Score (CES)—which measures the difficulty faced by a customer while interacting with a brand—can have quiet but damaging repercussions. While some disgruntled customers may opt for vocal complaints, others might take the route of silent departure. The latter can be even more destructive to your business for several reasons:
The Illusion of Stability
When customers leave without feedback, businesses often exist in an illusory state of stability. They think they're doing well because there are no "red flags" in the form of complaints or low ratings. But sometimes, no news isn't good news.
Feedback Deficiency
Customer feedback, even when negative, is an essential tool for improvement. Without it, companies lose valuable insight into what areas need enhancement. You can't fix what you don't know is broken.
Lost Revenue
Silent departures directly affect your bottom line. Losing a customer doesn't just mean a lost sale today; it's a loss of the customer's entire future lifetime value. Research by Bain & Company and Fred Reichheld suggests that increasing customer retention by just 5% can increase profits by 25% to 95%.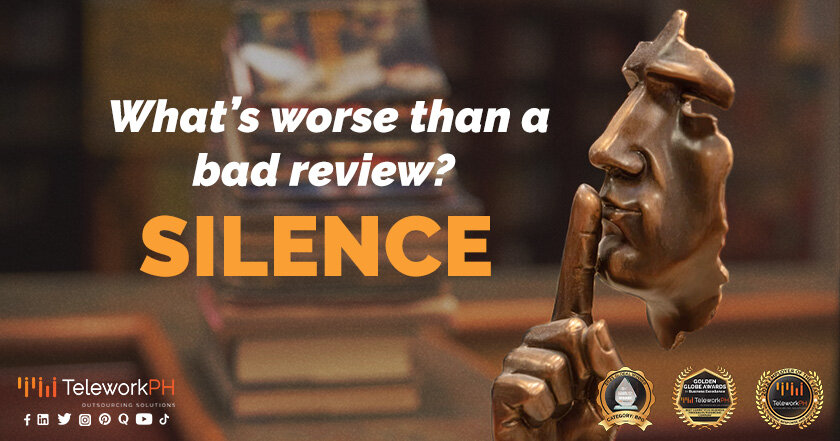 The Long-Term Ripple Effect
When customers leave silently, they often don't do so alone. They take with them friends, family, and anyone who trusts their judgment. Word-of-mouth still carries weight, even if it isn't directed back at the company. According to a study by Texas Tech University, 83% of consumers trust recommendations from friends and family over other forms of advertising.
Compounding Competitive Advantage for Rivals
When customers leave you, they go somewhere else—usually to a competitor. Each customer that a competitor gains at your expense not only represents lost revenue for you but is also a gain for them, both in terms of money and data insights.
Mitigation Strategies
Proactive Outreach: Use automated surveys and follow-ups to check on the customer's experience, especially if they suddenly reduce their interaction with your brand.
Customer Analytics: Leverage AI and machine learning tools to analyze customer behavior, such as frequency of use, purchasing patterns, etc., to identify early signs of dissatisfaction.
Implement a CES Tracking System: Keep tabs on your CES regularly. Make it a part of your Key Performance Indicators (KPIs).
Professional Customer Service: Outsourcing customer service to proficient teams like those at Telework PH can help in maintaining a consistently low CES.
The Competitive Edge of Prioritizing CES
Today's consumer wields unprecedented power. With a plethora of options available at their fingertips, businesses are under constant pressure to differentiate themselves. Here's where a stellar CES comes into play. In a market where product and price can often be matched, the customer experience remains a crucial differentiator. By prioritizing a low CES, businesses send a clear message: "We value your time and experience." This dedication not only fosters loyalty but can also become a significant competitive advantage in crowded marketplaces.
The Golden Ticket: Outsourcing to The Philippines with Telework PH
In the rapidly evolving business landscape, ensuring your customers have a seamless experience has become paramount. The choice of where and how you resource your customer support can have profound implications for your CES. Telework PH has emerged as a golden ticket for many businesses, and here's why:
Cultural Adaptability:
Filipinos are renowned for their warm hospitality, which transcends into their professional environment. It's not just about understanding the English language; it's about grasping the emotional undertones, cultural nuances, and sentiments of clients from diverse backgrounds. This adaptability ensures that the customer feels valued, understood, and respected.
Proficiency in English:
While many countries offer outsourcing services, the Philippines stands out because English is an official language. This proficiency eliminates potential miscommunication, ensuring customer issues are understood and resolved efficiently.
Affordability without Compromise:
Businesses often fear compromising on quality in the quest to reduce operational costs, With Telework PH, this isn't the case. The services offered strike a perfect balance between cost-efficiency and exceptional quality, ensuring businesses don't have to choose between the two.
Scalability:
As businesses grow, so do their challenges. What works for a startup might not be feasible for a conglomerate. Telework PH offers adaptable solutions, allowing businesses to scale their operations seamlessly without the growing pains.
Future-Proofing with Telework PH
The digital revolution has changed the playing field. Trends change rapidly, customer preferences evolve, and businesses must adapt or risk being left behind. To stay relevant, companies need not just solutions for today but foresight for tomorrow. This is where a partnership with Telework PH shines.
Your Next Best Move
Are you ready to take your CES to new heights? If you're ready to provide an unparalleled customer experience, it's time to consider a partnership with Telework PH.
Book a call with Jeff Thompson, the Client Solutions Director for Telework PH. He's helped countless businesses transform their CES. Yours could be next.
Remember, in a world brimming with choices, ease of interaction can be the deciding factor for customers. Make every interaction count.

Follow us for more great content and business insights:
Ready to Elevate Your Business?
Enter your email below to get more information