The Remote Work Revolution: Shaping the Digital Society
Published: October 15, 2020
The emergence of the COVID-19 pandemic has undeniably changed not just our personal habits and preferences, but the business landscape as well. This virus has transformed the workplace setup forcing people to work from home and leaving companies and businesses no choice but to follow suit. Today, remote work is considered to be the new normal, but can it be a sustainable way of working towards the years to come?
The concept of remote work has been around for more than 400 years. This infographic clearly shows us that sociological and technological shifts have helped the remote work revolution evolve into what we've come to know today.
While a majority of businesses haven't realized it yet, working remote reaps a lot of benefits that can drive up company performance.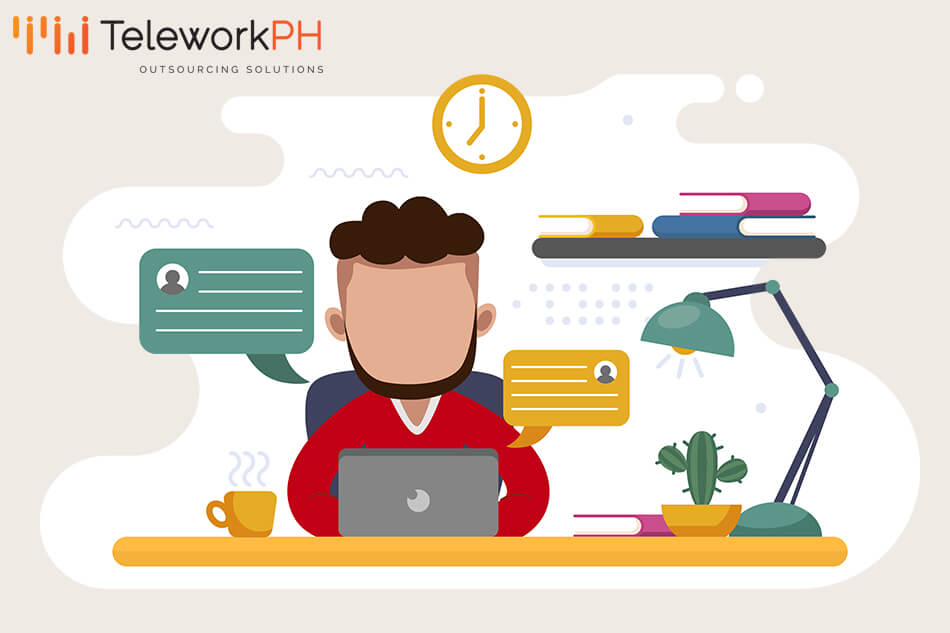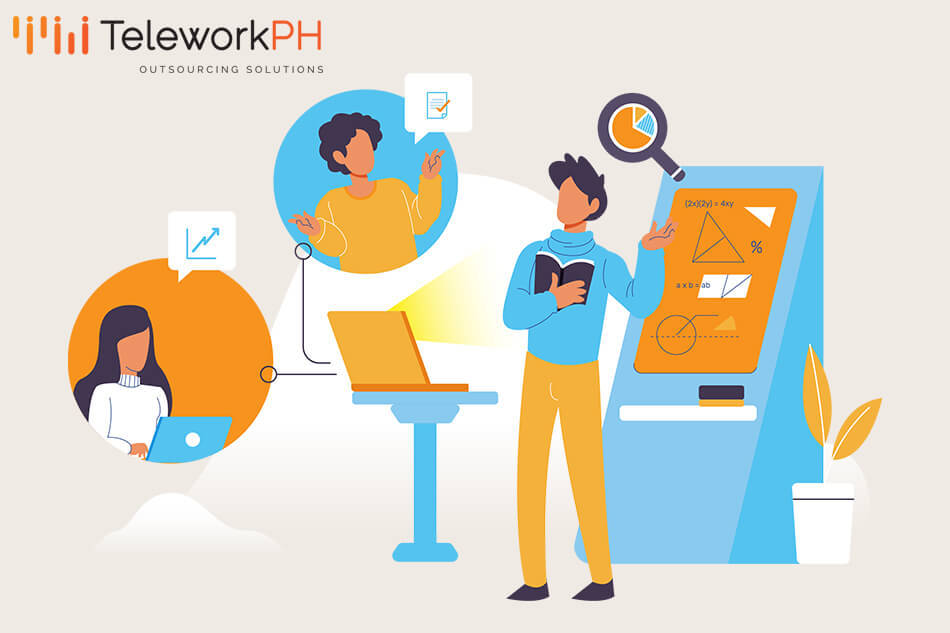 Let us help you scale your business. Book a
FREE
value-bomb
strategy session with our
Outsourcing Specialist NOW!
Remote Work Benefits
Crisis-Proof Your Business
Remote work can help companies avoid business disruption when a crisis, like this pandemic, comes along. Since your employees are working remotely, the negative effects of a crisis such as power interruption, network disruption, etc. are lessened. You'll be more at ease when another unforeseen crisis comes along.
Save Your Infrastructure and Operational Costs
Cost efficiency is the main redeeming factor to choose remote work. This study shows that companies that apply remote work saved US$44 billion in expenses last 2015. By choosing remote work, you can save various working costs. You don't have to buy or lease office space anymore. At the same time, you're void of utility costs such as electricity, water, and internet bills. No office space also means no cost to build your own infrastructure. For the operational costs, you can save day-to-day admin costs. Lastly, you can also save equipment costs like purchasing laptops, computers, phones, etc. but that still depends on the agreement with your employees.  
Maximize Your Employee Performance
Implementing remote work in your company not only helps you save costs and protect your business during a crisis; it can also optimize employee productivity. Remote work can boost employee morale as the remote work structure gives freedom and trust to the employee and motivates them to work harder. You can also increase your operational efficiency with the advent of remote tools. Productivity and communication tools can be used to ensure that business processes are met, and projects are accomplished while working remotely.
Remote work can also contribute to increasing your employee retention because you can give them a sense of trust and autonomy. In fact, 73% of employees say that they're more likely to stay in a company where flexible working arrangements are being offered. In terms of hiring the right employee, there is a talent pool full of experts available anytime in the remote work market.
Remote Work Use Cases
Remote work definitely has some advantages when it comes to optimizing business performance. This is evident in several industries that have embraced the remote work revolution. Here are examples of remote work use cases in various industries:
Human Resources
The Human Resources industry has evolved from traditional to digital processes. For recruitment, HR practitioners now prefer to accept applications online in the form of email or a hiring pool submission. Interviews are done via phone or through online video tools such as Zoom or Skype. Meanwhile, other HR tasks like employee management can also be done remotely with the availability of various HR software in the market.
Marketing
Today, more and more companies are placing their ad and marketing budgets toward online marketing. This is mainly because the majority of consumers are now online. Digital marketing aspects like SEO, PPC, and Social Media campaigns can all be done remotely.
Finance
Accounting and finance have a global standard so wherever you are in the world, the principles are the same. All you need is a skilled accountant or a finance professional and a commonly-used financial software to take care of your assets.
Web Development
If you're looking to source your website design and development, there are plenty of talented web developers all over the world. The gig economy has given us the opportunity to work with these expert web developers.
E-Commerce
With the situation of the world today where people are spending less time outdoors, the e-Commerce industry has seen a demand for growth. As the e-Commerce industry grows, so is the number of people working for it. Today, the demand for data entry and customer service aspects of e-Commerce are done remotely.
Creatives
The gig economy has also allowed us to discover talented and creative professionals. You can remotely hire a talented graphic artist from the other side of the world, and the results would be outstanding. The key here is to set up a proper communication system between the client and the creative.
The Digital Society
With a great understanding of the transition between the traditional and digital work setup, digital nomads are likely to integrate more digital solutions to business needs. Working remotely has also paved the way to seamlessly collaborate with talented professionals around the world. This alternative way of working has greatly benefitted employees, employers, and the society alike. We can only predict that it will bring about more successful and productive outcomes for the generations of businesses to come.
Ready to Elevate Your Business?
Enter your email below to get more information