Let's Talk About Chatbots: The Definitive Guide to Conversational AI
Published: August 12, 2020
Today, chatbots are used by almost every business present online. When set up properly, it can drive more profit than what it actually costs. As consumer preference and market trends shift throughout time, so does the demand to cater to these shifts. That's why the role of these chatbots are getting significantly bigger. In fact, this 2019 survey tells us that more than half of the consumers prefer to interact with a bot over a human for simple queries.
However, most people still find chatbots and the AI world mysterious. Technical terms aside, the concept is simple, and the benefits are plenty. In this article, we'll talk about everything chatbots from how it works, its benefits, and the best chatbot platforms you can use for your business.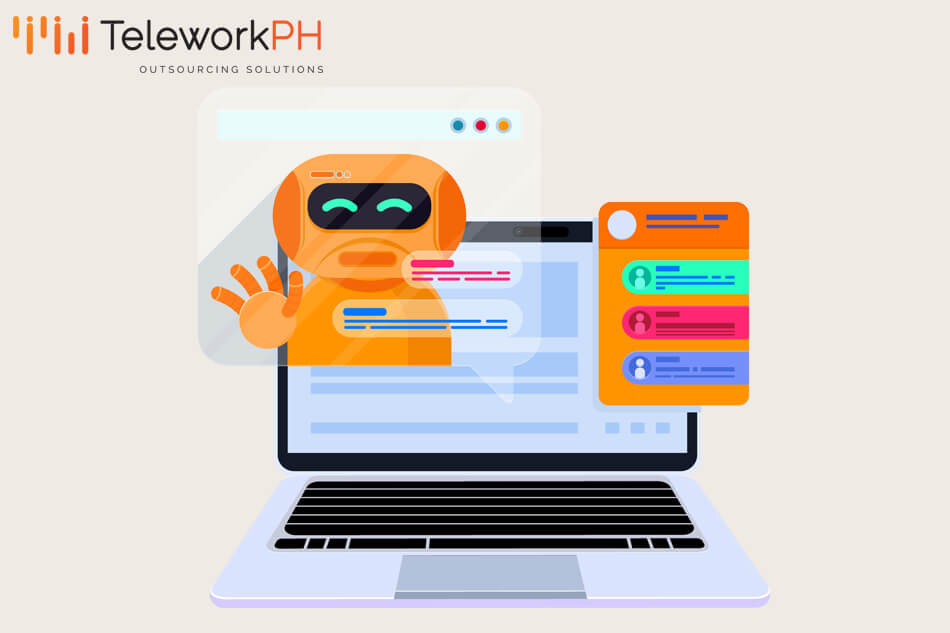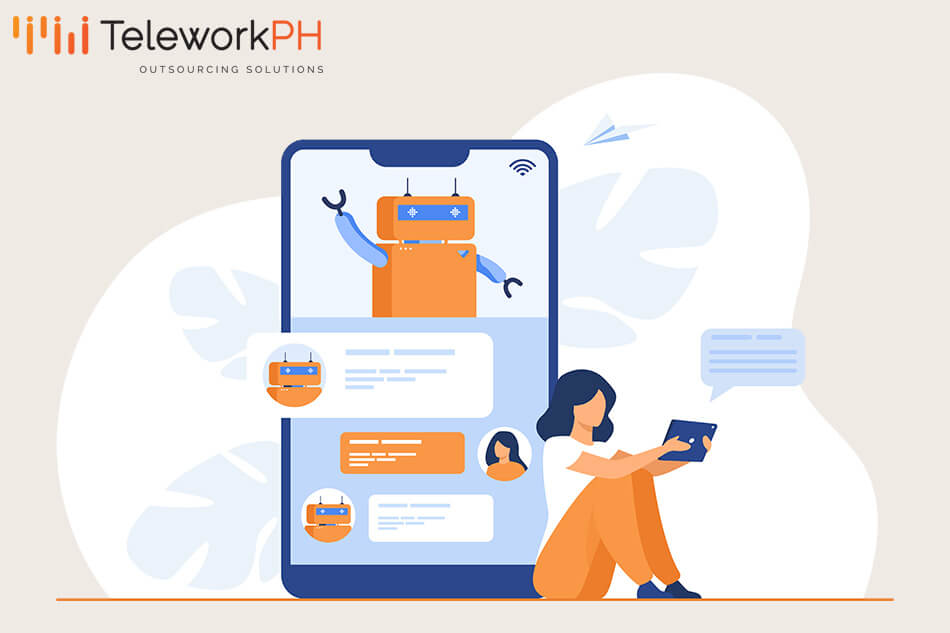 Let us help you scale your business. Book a
FREE
value-bomb
strategy session with our
Outsourcing Specialist NOW!
What is a Chatbot?
A chatbot is an AI software program that primarily functions as a customer service provider. It's designed for human interactions and it can respond on its own, given a set of predetermined conditions.
Customers prefer to interact with chatbots for their quick response time and ease of experience. In fact, 53% of customers say that they're more likely to shop with businesses they can reach out to immediately. With this, the demand for conversational AI grows.
According to this article, 80% of businesses worldwide are expected to utilize chatbots by 2020. The same article also concluded that companies could save up to 30% on customer support costs by using chatbots.
Today, more and more businesses and customers look to use chatbots. According to Business Insider, the chatbot market is expected to achieve US$9.4 billion by 2024.
These numbers only go to show that the chatbot industry is projected to increase trajectory in the future. But what is it that makes chatbots the ideal customer service solution?
The Benefits of Chatbot
Save Time and Money
This is the primary reason why business owners are attracted to chatbots. Chatbots can answer common and repetitive questions that obviously take valuable time out of your customer support agents. It also lessens overhead expenses such as overtime pay, utilities, equipment maintenance, etc. Having chatbots can drastically improve your operational efficiency.
Available 24/7 and 365
Aside from a chatbot's ability to quickly respond to customers, it's also available 24/7 and every day of the year. According to this infographic, customers expect your business to be open and reachable 24/7. Chatbots are the solution to that.
Provides Accurate and Valuable Data
Every time a chatbot interacts with your customers, it records the entire conversation, and the chatbots record every detail of the conversation. From there, they can seamlessly gather and analyze that data. Consider this a gold mine of valuable information that can help you improve your business performance. Chatbots can also automate your lead generation activities.
Increase Customer Retention
Chatbots have a lot more to offer than being a customer service provider. It can drive more engagement by implementing your marketing campaigns. Chatbots can also help increase customer loyalty by having an adequate programmed response for every step of the customer journey.
Chatbots allow customer service professionals to improve their skills. Since customer service agents are freed from having to answer basic questions, they can now learn complex tasks that the bots can't do. So the next time your chatbots can't resolve an issue, your agents are better prepared and trained to handle an escalated matter.
The Best Chatbots for Your Business
Whether you have a product-centric eCommerce business, or a B2B service type business, these chatbots can significantly improve your customer service. We've rounded up the best chatbot platforms of 2020 for your business.
Many business owners looking to integrate chatbots in their business process are often intimidated by the world of AI and chatbots. Fortunately, ManyChat offers first-time users a simple and easy-to-use interface. With its uncomplicated interface, you can build your very own chatbot within a few minutes. ManyChat integrates chatbot for Facebook messenger and SMS to help you build relationships with your customers. They also offer both free and pro versions to let you try out their chatbot program first.
Headed by famous internet marketer Larry Kim, Mobile Monkey offers an 'OmniChat' messaging experience. While intended for beginners, the platform also offers advanced features for intermediate users. Aside from the usual chatbot builder, Mobile Monkey can aid you with your marketing efforts as they also offer tools such as messaging blasts, campaign offers, market surveys, etc.
Pandorabots is the oldest and largest chatbot platform with over 275,000 developers and is used by global brands such as Coca-Cola, Toyota, and Bridgestone. The platform offers turnkey integration for messaging apps like Facebook Messenger, Viber, Slack, and Twitter. You can choose to avail of their free version that allows you to have 1,000 messages per month or a paid version with custom enterprise rates.
Bold360 claims to make "every experience better". With their patented natural language processing (NLP) technology, they can do what they promise. The NLP technology can help chatbots interpret the context and intent of your customers without keyword matching. You can also give your chatbot its own personality that aligns with your brand. The platform is powered by one of the top SaaS (Software as a Service) companies in the market – LogMeIn.
Hello Tars makes building a chatbot accessible for the novice users with over 800 templates for different industries to choose from. What's also unique about Hello Tars is their 'conversational landing page' wherein each chatbot conversion has its own webpage that allows marketers to increase their conversion rates and lead generation efforts.
ActiveChat differentiates itself by providing the most creative freedom to build your chatbot. With over 14,000 bot creators, the platform gives you excellent templates and a visual builder for easier editing. They also offer seamless chatbot integrations for eCommerce platforms such as WooCommerce and Shopify.
Another beginner-friendly chatbot platform, Flow XO's modest design makes it easy to use. Coding skills aren't needed since modules are already templated. You can create your own chatbot, build your workflow, and integrate your apps in just 3 easy steps.
Inspired by storytelling and cutting-edge technologies, Imperson develops turnkey chatbot solutions that automate the customer journey. The platform is one of the leading companies to develop and integrate audio, video, text, augmented reality, and virtual reality in messaging. Its clients include industry giants such as Disney, Amazon, and Microsoft.
Chatbots for Businesses and Consumers
Chatbots are quickly developing and becoming a business must-have for sales and marketing operations. Powered by innovative technologies and human programming, chatbots bridge the gap between businesses and consumers. Making life easier for consumers and improving the performance of businesses. It only goes to show that chatbots, while continuously evolving for the better, are beneficial for both consumers and businesses alike.
Ready to Elevate Your Business?
Enter your email below to get more information