Why Outsource Your Back Office Operations?
There's an old notion from back in the day that back office operations can't directly contribute to revenue. That notion has completely changed today due to the shift in customer preferences. Customers are now expecting a seamless buying experience and any disruption of that can negatively affect their impression of the brand. Disruptions persist when customers experience faulty payment systems or unresponsive websites. This is the reason why your back office needs to operate cohesively alongside your other business functions. But what exactly is back office and how does it differ from front office?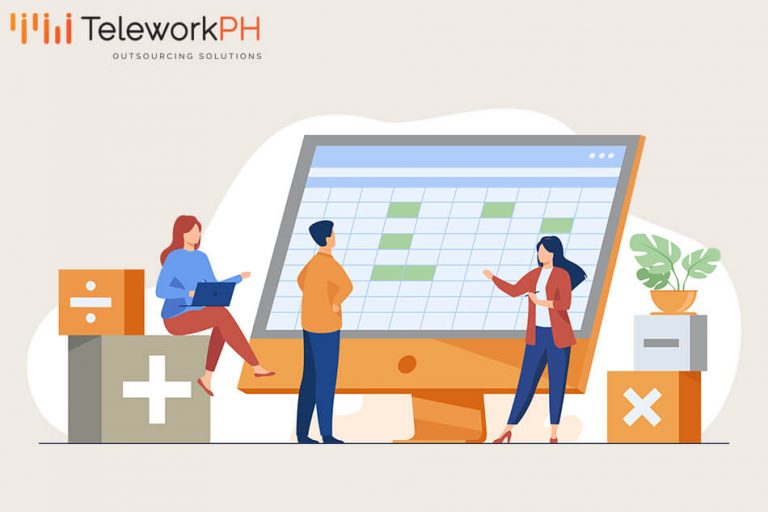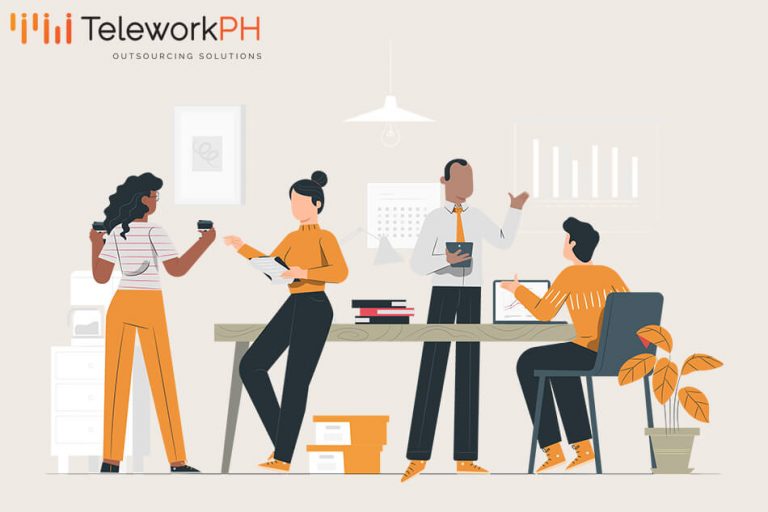 Let us help you scale your business. Book a
FREE
value-bomb
strategy session with our
Outsourcing Specialist NOW!
What's the Difference Between Back Office and Front Office?
'Back Office' is the structure holding your business behind. It can function without any interaction with customers at all. The back office's role is to ensure that the processes behind the business operate smoothly. Back office operations are support functions such as administration, human resources, accounting, etc.
On the other hand, 'Front Office' is mainly responsible for the development of revenue-generating strategies for the business. The front office directly interacts with the customers and aims to increase revenue by providing excellent service to the customers. Front office functions include sales, customer support, business development, and sometimes even marketing.
Achieving a cohesive relationship between your back and front office operations is no easy feat. Many business owners are overwhelmed trying to perfect each of their back office functions. This is where outsourcing comes in.
Why Should You Outsource Your Back Office Operations?
1. Provides You with Ample Resources
Outsourcing can provide you with the resources needed to build your back office. Creating your back office from scratch can be quite costly. You have to hire a highly-skilled workforce, buy equipment, lease office space, and build the latest infrastructure. Outsourcing generously offers a cost-effective solution that will allow you to get all of those in one package.
2. Provides You with the Right Expertise
Gone are the days when you're forced to build your back office without having any idea how to run it properly. Outsourcing your back office operations to an experienced provider allows you to tap into a pool of experts aimed to produce efficient and excellent results.
3. Provides you with Focus and Scalability
Outsourcing lets you have the freedom to scale your back office into any size you want without having to worry about the hiring and training of your workforce. Back office operations can be monotonous and time-consuming. However, outsourcing your back office can help you focus on the core aspects that will grow your business and eventually reach your bottom-line goals.
Which Back Office Functions Can You Outsource?
Information Technology
IT has a vital role in both the internal and external processes of your company. Internally, it's responsible for maintaining a secure network in place for interdepartmental exchange. Externally, it supports the technical structure of your customer service system. An outsourced IT provider should be up-to-date with the latest technology, emergency back up support, and data security.
HR, Admin, and Payroll
HR, admin, and payroll are the most basic back office functions you can outsource. You can streamline your processes by outsourcing your administrative work. While an outsourced HR function can reduce employee churn rate and increase employee satisfaction by creating better HR strategies. For payroll, outsourcing to a payroll specialist can help you distribute payout on time and avoid unnecessary errors in tax and benefit computations.
Accounting and Finance
Your accounting and finance team are responsible for the flow of money in your company. It entails a lot of data entry, reports, and calculations. Outsourcing your financial arm can be tricky and only the best provider can give you highly-skilled professionals who are detail-oriented and knowledgeable in the latest fintech systems.
Marketing and Design
Marketing can have both front and back office functions. Front office marketing directly interacts with customers to find out their needs, while back office marketing creates programs tailored fit for those customer needs. Outsourcing your back office marketing tasks allows you to strategically execute your marketing programs across all the right channels.
Displaying attractive graphic design on your marketing programs and ad campaigns can appeal to customers. A creative graphic designer can clearly communicate your message to your customers and the most talented ones are found in the outsourcing industry. When you outsource your design requirements, it offers a fresh and creative take on your projects that can contribute to customer impression.
Data processing is a tedious and time-consuming task, but it has a crucial function in your business. It can give you key insights pivotal to the development of your business. Outsourcing your data processes provides you expedient and quality results that you can immediately integrate into your business processes.
Like it or not, back office operations play an important role in the success of your business. The efficiency of your back office operations will reflect on the whole business performance. This efficiency will be within reach if you outsource your back office operations to a reputable partner. Here at TeleworkPH, we take the extra step to understand your business and its needs. Outsourcing with TeleworkPH is the most profitable way to ensure that both your internal and external customers are taken care of.
Ready to Elevate Your Business?
Enter your email below to get more information