How Outsourcing Can Recession-Proof Your Business
Published: February 26, 2023
Is it a good move to outsource in the middle of an economic recession? While some businesses feel that the timing isn't right, as many companies are having massive layoffs – it's actually the best time to outsource.
Outsourcing saved so many businesses (even those on the brink of collapse) during the pandemic. Therefore, the best counterpunch for the recession is to outsource right now.
Outsourcing during dips in the economy can actually help you save money and free up time which allows you to focus on income-generating activities and the systems improvement of the business, while you outsource non-core but critical tasks.
Recession is testing the agility of many businesses today. It is indeed the survival of the fittest. In response, many companies are trying to cut expenses or even resort to massive layoffs just to ensure business survival.
For instance, Netflix has had a massive layoff of over 150 employees. And this is also happening in many companies all over the world. With the looming recession, many businesses are trying to brace themselves and strengthen their interiors as well as exteriors in preparation for the worst-case scenarios.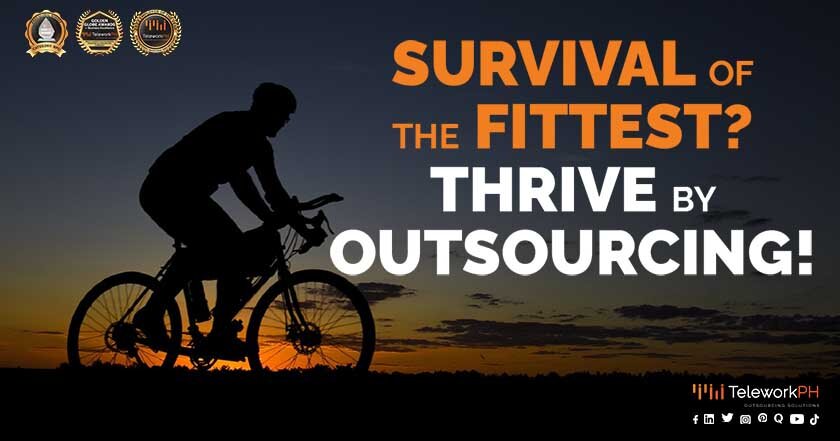 Improve Flexibility and Efficiency
Managing a business can be incredibly challenging especially when riding a recession. But with the right systems and strategies in place, any business can survive, grow, and even scale even in the most uncertain times.
When you outsource, you get to shave off the overhead costs. This allows flexibility and efficiency to shine especially when you need to hire more people to increase productivity but have limited cash flow.
The solution to this is to outsource. When you outsource work that is keeping your in-house employees stuck and overwhelmed then it increases overall productivity, performance, and ROI.
Reduce Employee Overwhelm
The increased work pressure on your in-house employees can be too much especially if you had layoffs. Outsourcing the non-core tasks can therefore help your current in-house employees focus on the important tasks while keeping the anxiety, overwhelm, and stress at bay.
Lower Overhead or Operational Costs
One of the top priorities of many businesses amid a recession is to cut operational or overhead costs. And that can be achieved once you start outsourcing.
When you outsource, you only pay for the services you need and still get to keep the full-time employees that are mission-critical to your business. For instance, if you need IT services then hiring an outsourcing company allows you to save on huge upfront tech and infrastructure setup and management costs because the BPO company will have the systems ready for your business.
There are many pivotal factors that drive outsourcing. This includes scalability, flexibility, speed, agility, and innovation that ensure your business becomes highly resilient, high-performing, and competitive in any season – even the worst pandemics or recessions.
The economic downturn ushers that air of uncertainty but it also helps many business owners to think fast, get into deep shadow work, and strategize. The economic dip can actually bring the worst or the best out of a company. You just need to decide what route to take.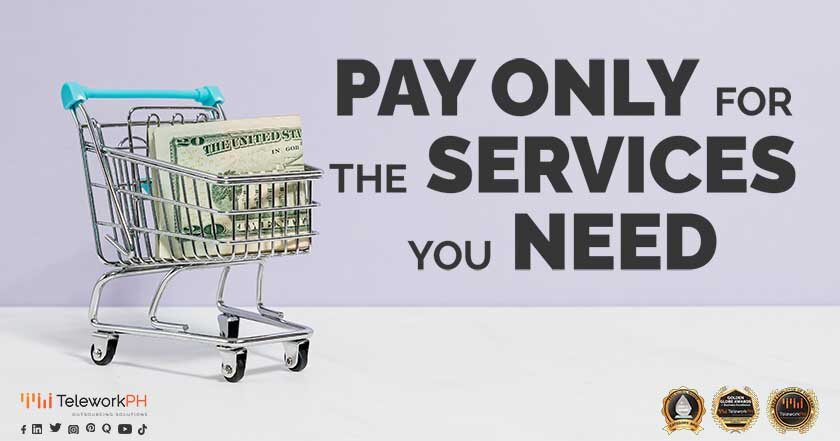 Gain Easy Access to Top Talents
Outsourcing allows you to ramp up or down depending on your needs. It also allows you to gain access to expert and highly-skilled specialists worldwide which might be expensive if you decide to hire a full-time employee. So, if you need more people for customer support during peak seasons then it's easy to add more without worrying about recruitment and training because an outsourcing company can have all the workflows and processes done for you.
Give You Time and Space to Breathe
Running a company can be draining and overwhelming. And at times, you won't even find time to go on an uninterrupted vacation. If you have been experiencing burnout then it's your sign to outsource. Once you choose to outsource, you give yourself some time and space to breathe. You gain that wiggle room to focus on the most important parts of your business like acquiring new clients or sales, while confident that other tasks are managed well by the experts.
Grow, Scale, and Mitigate Risks
The economy is badly hurt as of press time. And outsourcing can provide a fast and long-term solution to help companies seize opportunities now and not wait until the market bounces back to good condition.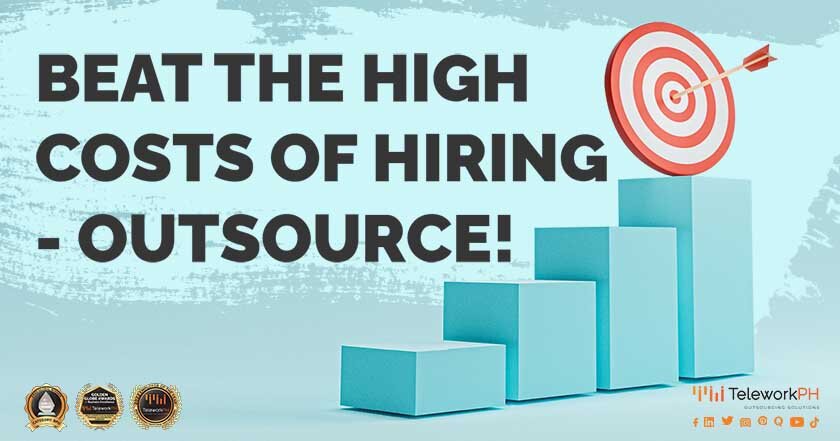 In that way, your business will be in its best fighting form regardless of any market conditions. One of the top benefits of outsourcing is that it can re-energize business operations even if the economy has capsized. A business will now have the ability to grow, scale, and mitigate risks with the right outsourcing strategy and partner in place.
It can be tempting to do everything on your own especially if you are thinking about the high costs of hiring new staff. But outsourcing will give you the leverage you need to handle the influx of demand and at the same time save a lot because an outsourced team can help you keep things running smoothly even when your business is struggling to make ends meet.
Recession-Proof Your Business with Telework PH!
With the economy experiencing setbacks and slaps, the natural reaction would be to slow down and let things marinate for a bit there.
While it helps to take a few steps back to help you think, strategize better, and move forward, it is also so much important to have the ability to spot opportunities in the middle of turbulence or uncertainty. And you have to do it fast or miss it in a blink of an eye.
And that is where outsourcing can be a lifesaver!
At Telework PH, we help you focus on growth, while we onboard and build your dream team of professionals who can help you weather the storm!

Follow us for more great content and business insights:
Facebook: https://www.facebook.com/teleworkph
Instagram: https://www.instagram.com/teleworkph_osi/
LinkedIn: https://www.linkedin.com/company/teleworkph/
YouTube: https://www.youtube.com/@TelecastPHPodcast
Pinterest: https://www.pinterest.ph/TeleworkPH/
Ready to Elevate Your Business?
Enter your email below to get more information