Customer Obsession Blog 4: Cultivating a Customer-Obsessed Culture: Beyond the Support Desk
Published: November 15, 2023
Picture a business world where every handshake feels personal, every call ends with a smile, and every click brings a sense of satisfaction. That's not just good customer service; that's a full-blown, customer-obsessed culture. It's the kind of environment where the customer's voice echoes in every decision, every strategy, and every innovation. And guess what? It's not confined to the realms of customer support. This is about infusing the customer-first mindset into the DNA of your organization. Ready to roll up your sleeves and plant these seeds company-wide? Let's dig in.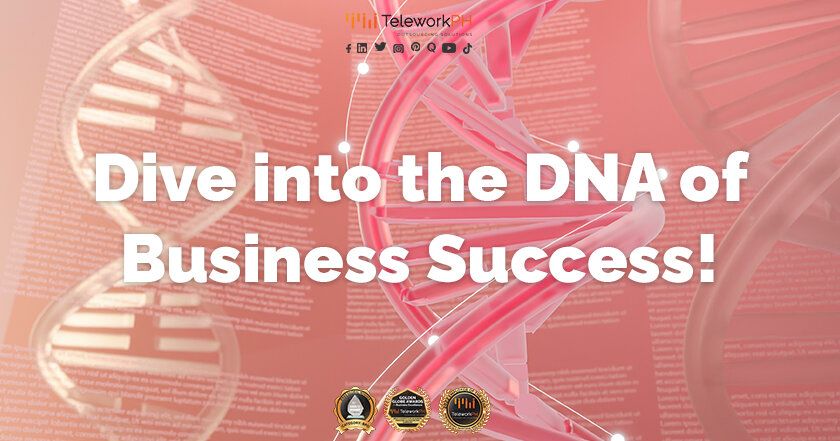 The Heartbeat of Customer Obsession
A customer-obsessed culture doesn't just happen; leaders who genuinely care cultivate it with intention and nurture it. It's about creating an environment where the customer's happiness is the ultimate KPI. Leaders in these organizations are the chief cheerleaders, setting the tone for a symphony of customer-centric actions. They turn the gears, ensuring that the customer's voice isn't just heard; it's the main act. This culture is a living entity, pulsating through the corridors of power, inspiring every individual to act as the custodian of the customer's trust.
In this heartbeat, every pulse is an opportunity to exceed expectations. The steady drum of positive customer stories sets the rhythm, which is the lifeblood of brand loyalty. These leaders are not content with the status quo; they're relentless in their pursuit of the 'wow' factor, constantly pushing the envelope to transform customers into passionate brand advocates. They understand that in the symphony of business, the customer's voice is not just a melody; it's the harmony that resonates with the market and orchestrates a legacy of excellence.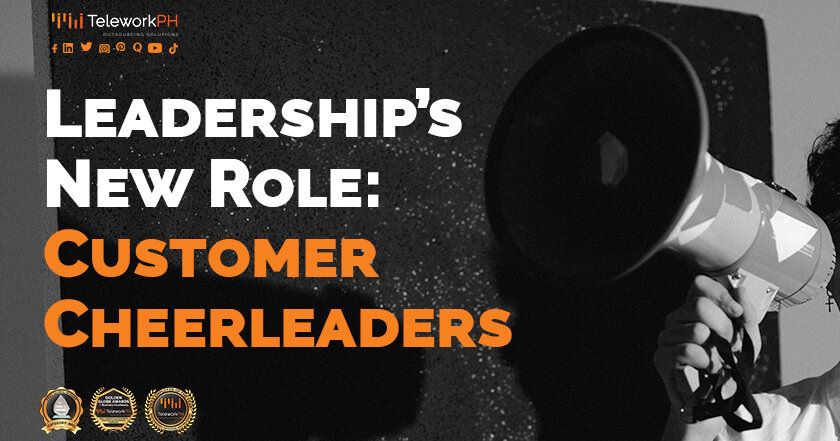 Empowering Every Employee For Customer Obsession
In a customer-obsessed culture, people don't just throw around the word "empowerment" at executive lunches; they consider it the currency of trust. It's about equipping your team with the tools, authority, and confidence to make decisions that delight customers. This empowerment leads to a sense of ownership that transcends job titles and departments. Training programs are transformed into incubators for customer-centric innovation, where employees are encouraged to question the status quo and champion the customer's cause. Companies that excel in this, like Nordstrom and Ritz-Carlton, don't just have employees; they have customer advocates in every role.
Technology as a Customer Obsession Enabler
In the digital age, technology is the great enabler of customer obsession. It's the crystal ball that provides insights into customer behaviors, the magic wand that personalizes the customer journey, and the glue that binds various customer touchpoints together. But it's not about deploying tech for tech's sake. It's about leveraging technology to amplify the human element, to enhance the emotional connections that foster loyalty. From AI that predicts needs to platforms that provide a 360-degree view of the customer journey, technology is the silent hero in the customer-obsessed narrative.
Measuring the Impact of Customer Obsession
You can't manage what you can't measure. In the realm of customer obsession, this adage takes on a new life. It's about tracking the ripples of your customer-centric actions across the pond of business performance. The metrics are multifaceted—customer retention rates, employee engagement scores, social sentiment analysis, and more. These numbers tell a story of how deeply ingrained the customer obsession is within your organization. They reflect the health of your customer relationships and the vitality of your business ecosystem. It's a comprehensive dashboard that reveals the true north of customer-centricity.
Beyond the Numbers: The Nuances of Customer Obsession
But let's not stop there. The true measure of customer obsession doesn't fit neatly into a spreadsheet or a quarterly report. It's in the nuances—the way your customers talk about you in forums, the unsolicited feedback they leave, the eagerness with which they recommend you to friends. In repeat business, customers return for both the product and the experience. Employees become brand ambassadors out of genuine love for their work and those they serve.
The Long Game of Customer Obsession
To truly gauge the impact of a customer-obsessed culture, you need to look at the long game. It's about lifetime value, not just immediate sales. Churn rates remain low as customers can't envision leaving. It's not just an impressive Net Promoter Score; it consistently climbs because your customers aren't just satisfied; they're delighted.
Innovation Driven by Customer Feedback
And then there's innovation—the kind that's spurred by customer feedback. The kind that sees your products and services evolve in a way that feels almost co-created with your customers. This is the ultimate in customer focus, aligning your products perfectly with your customers' wishes, making them feel custom-made. Once you reach this level, you transform into more than just a brand; you become an integral part of your customer's life, a daily habit. That's the impact that's worth measuring, worth striving for, and ultimately, what turns a company from good to legendary.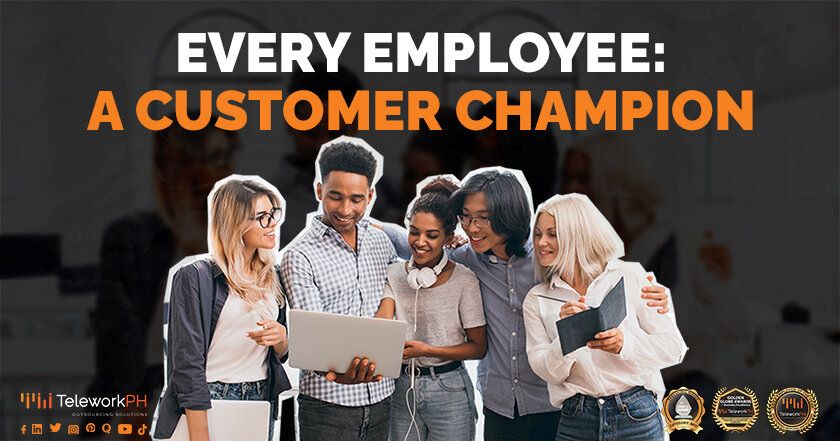 Think Offshore Outsourcing For Customer Obsession
Now, let's throw offshore outsourcing into the mix. It's not just a cost-cutting strategy; it's a force multiplier for customer obsession. By partnering with a specialized offshore BPO like Telework PH, you tap into a pool of dedicated professionals who live and breathe customer service. They aren't just agents; they're skilled at crafting customer satisfaction, thanks to their experience with a diverse global clientele.
Furthermore, offshore teams offer continuous 24/7 customer support to maintain unwavering dedication. Our continuous coverage ensures customers always experience top-notch service, reflecting a true customer-focused culture. It's about creating a seamless experience that doesn't recognize borders or time zones—a global village where every customer interaction is an opportunity to reinforce trust and loyalty.
But it's not just availability that sets offshore outsourcing apart; it's the agility and scalability it offers. As your business grows and customer demands evolve, an offshore partner can quickly adapt and scale up operations to meet these changing needs. Ensure customer obsession stays central in your service, no matter the market changes.
Offshore outsourcing isn't merely an extension of your customer support; it's a vital component of your customer-focused strategy. It's a strategic partnership that builds a bridge between your business objectives and the ultimate goal of customer advocacy. By leveraging the expertise, scalability, and innovation that offshore teams bring to the table, companies can forge a formidable force of customer advocates, ready to take customer obsession to new heights.
The Infinite Game
This is not a sprint; it's an ultra-marathon with no finish line in sight. Cultivating a customer-obsessed culture is about playing the infinite game. It's a commitment to perpetual evolution, to constantly raising the bar on customer experience. It's about recognizing that customer needs are as dynamic as the market itself and that resting on your laurels is the fastest route to obsolescence. This section highlights that customer obsession is not a temporary project; it's an ongoing business philosophy that demands constant attention and action.
The Rallying Cry
So, where does your company stand? Is customer obsession the soundtrack to your corporate life, or is it just elevator music playing faintly in the background? If you're ready to turn up the volume and make customer obsession the anthem of your business, it's time to act. Telework PH is your partner in this transformation, ensuring a culture that consistently exceeds expectations. Reach out now, and let's make customer obsession your company's signature tune.
Follow us for more great content and business insights:
Ready to Elevate Your Business?
Enter your email below to get more information