What To Look For When Outsourcing Data Entry Processes
Published: September 16, 2023
Businesses revolve around data. And data entry outsourcing is the fastest way you can maximize your hours, replicate yourself, and gain focus on your business. Data entry tasks are quite redundant and time-consuming so it would often be best left to a reliable and skilled team.
From gathering relevant data impacting critical business decisions, and analyzing figures on sales, to implementing effective social media strategies, businesses often rely on data entry to operate efficiently.
This is specifically why outsourcing your operations is fundamental and pivotal for your business strategy.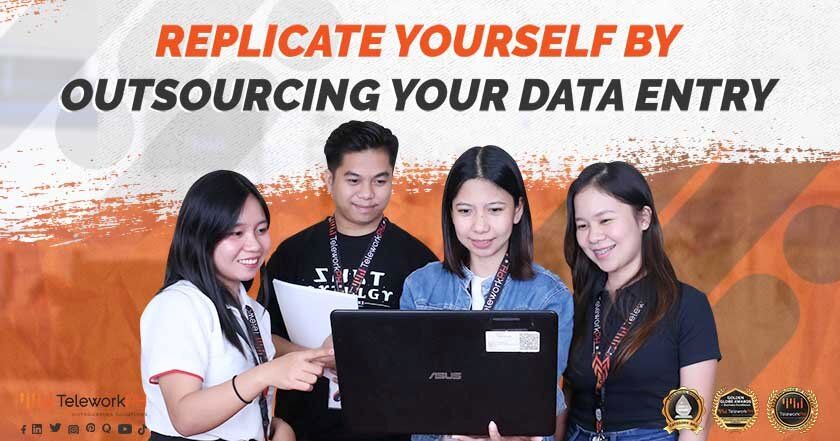 What Is Data Entry Outsourcing?
Outsourcing is a smart move if you want to take more hours back, get organized, and relatively put your energy and focus where it's most necessary.
Data entry outsourcing refers to hiring an offshore team to be on top of your critical business data activities. It's an act of subcontracting data entry processing needs or tasks to a third-party agency or company.
Data entry could vary from numerical and also data in words.
There are two types of data entry outsourcing:
Onshore Outsourcing – This pertains to hiring a team within the country or community whether it's remote or on-site. It's more expensive compared to doing offshore, but the advantage of this is that collaboration and communication are easier now with an outsourced partner.
Offshore Outsourcing – This refers to hiring externally a data entry support team from another country to manage data entry operations. One huge advantage of this option is cost-efficiency; although this may pose some hurdles in terms of communication and teamwork.
As a business, you aim to hire externally for a reliable data entry support team that can perform repetitive tasks at reasonable costs and highest performance and output quality.
Why Outsource Data Entry
So, why do you need to outsource data entry operations? One of the common reasons why these tasks are outsourced is to save more time and money. A lot of companies are heavily multitasking and juggling a variety of tasks and projects at the same time.
According to Forbes, "High-quality data lays the foundation to increase company revenues, improve management of enterprise costs, and manage risks."
Data entry tasks are detail-oriented, repetitive, and monotonous tasks that you need to outsource to a competent and trained support team so you can save time and money while focusing on the marketing, finance, and sales activities of your business.
When you outsource some of your business functions like data entry, you also lessen operational costs.
More so, with outsourcing, you can reduce overhead, technology, space rental, and equipment costs. It also helps companies gain focus on core tasks and decrease labor expenses.
When you choose to outsource the non-core operations of your business, you increase performance and efficiency. This will also speed up production and turnaround times reducing expenses and increasing overall competitiveness.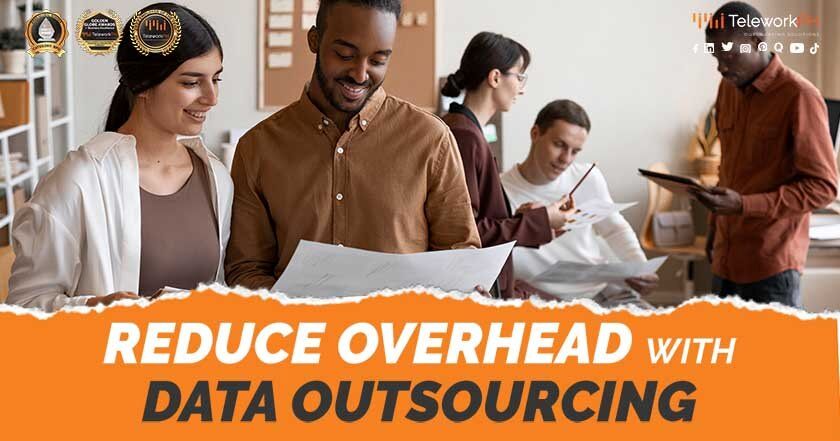 Below are examples of data entry processes:
Data for invoicing
Data for products and claim processing
Data for surveys
Data for information on images
Transcription of handwritten documents
Microsoft Excel spreadsheets for accounting purposes
Form processing
Word processing
Word processing
Data for payroll
Captions
Data for catalog
Email processing
When you delegate these tasks to a third-party team or company, it will be easier to focus on the more important aspects of the company like finance, sales, marketing, and daily operations.
Outsourcing helps businesses to focus on their growth and development without having to sacrifice critical business functions. Projects vary for each business and could range from data transcription, and digitization, to annotation; and others.
Data that is accurate, organized, and free from errors will help you speed up business growth. Now, tracking and organizing your data can time very time-consuming, especially for a startup or a growing company, and these data entry tasks are often overlooked because they can be stressful and draining leaving you zero or very little time to allocate to important business functions that can generate more profit.
One single error in your data entry can lose you a lot of money. Data entry may be mundane and a chore but it's imperative that you hire a very detailed customer support team who knows how to maintain data accuracy that will help businesses create better and more strategic decisions for their business.
Massive amounts of data are being processed on a daily basis. It can be overwhelming and draining that outsourcing becomes absolutely necessary.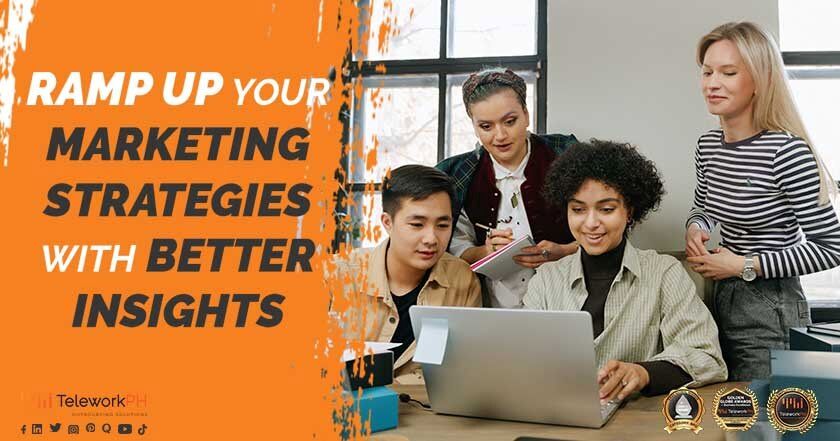 How to Choose the Best Service Provider
When you're bombarded by many options, it's challenging to figure out which data entry service provider is best for your organization. Well, first off, you got have some criteria for your data entry team.
What are your goals for this project? What are your priorities? Setting a standard can help you narrow down your choices, eliminate the overwhelm or biases, and get the cream of the crop.
Below are the non-negotiables when looking to work with the best data entry team:
Competency and Experience. When looking for an offshore team, always check on the track record of a service provider that is relevant to your industry and is competent enough to do the job well. Do they have enough knowledge and experience to take on the project?
Training and Coaching. Continuous training and coaching for your team are important to gain more confidence and upgrade their competency on the job. If a data entry service company provides career skills training and enhancement, then this will also boost staff performance, efficiency, and productivity.
Constant Monitoring. Proper monitoring is pivotal to ensuring the integrity and quality of projects.
Reasonable Price. Always look into the quality and price even if you are cutting costs, you should never shortchange on quality because if you skip this detail, it will cost you so much more in the long run.
Flexibility. An efficient team can bend without breaking to meet your needs.
Teamwork and Company Culture. High-performing employees are borne out of nurturing and supportive company culture and teamwork. Your team will do their best when they feel they are seen and appreciated in a company.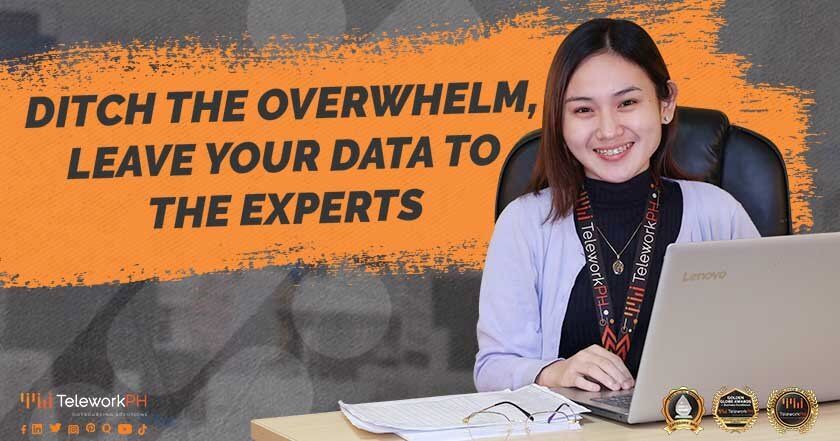 Gain Flexibility by Outsourcing
There are numerous benefits seen when outsourcing your needs to an experienced and credible data entry team.
Apart from the advantage of focusing on your core competencies, it also provides you access to modern technology and a highly-trained and capable team who are ready to do the job.
Imagine how you can save time and costs on having to spend on office equipment, technology, and infrastructure plus train a new team to do data entry tasks when you opt to work with Telework PH that can set up a highly skilled and trained team to fulfill your requirements allowing you to focus on what you do best.
At Telework PH, we know it can be difficult to figure things out on your own or do it all for the sake of it. So, when you outsource your tasks to us, we have a dedicated Filipino support team that is trained and equipped to do the job in a highly accurate and quick processing time. Ditch the overwhelm and outsource to us!

Follow us for more great content and business insights:
Facebook: https://www.facebook.com/teleworkph
Instagram: https://www.instagram.com/teleworkph_osi/
LinkedIn: https://www.linkedin.com/company/teleworkph/
Youtube: https://www.youtube.com/@TelecastPHPodcast
Pinterest: https://www.pinterest.ph/TeleworkPH/
Ready to Elevate Your Business?
Enter your email below to get more information