Be Authentic with Customer Experience
Published: February 13, 2023
Stop trying to politicize customer experience.
Truly impactful brand interactions — the kind that turns your buyers into brand advocates — require timeliness and deep personalization.
Customer experience needs to be genuine and authentic to have long-term value – and there are no shortcuts to that.
If you want to provide tailored customer experiences in real-time, cutting through the noise and understanding what's required to get there will give you a competitive advantage.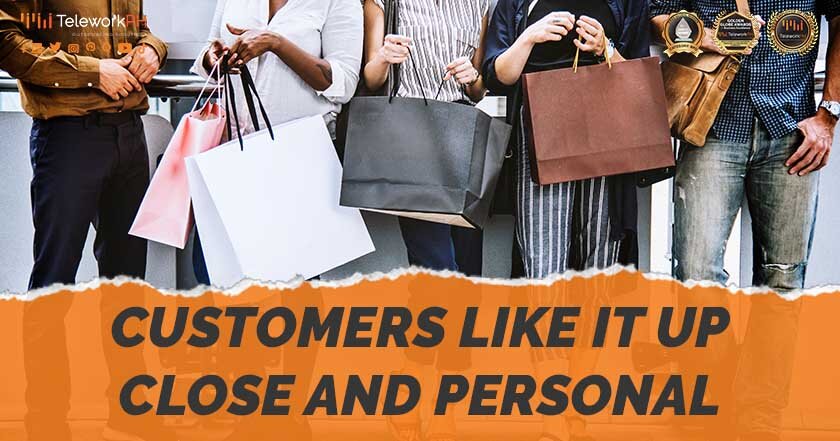 Tech Enables Speedy Customer Experience
To provide an immersive and authentic customer experience, you will need innovation and technology. In other words, you need technology that enables you to identify relevant events and the individual, determine what the appropriate response is, and then initiate it.
Maybe you're a retail brand that wants to engage high-intent shoppers. You get notified that someone added one of your products to their online cart but left your website before completing their purchase.
How should you follow-up?
First, you'll want to recognize who these shoppers are and understand how this event fits into their overall customer profile. Is this a new purchase or something they buy regularly? What else have they recently purchased, browsed in-app, or clicked on in an email? These and other signals will tell you what they actually want.
Next, you'll want to make sure your messaging is related to the product they showed interest in and that you reach out on their preferred communication channel.
Finally, you'll want to decide how long after they abandoned their cart you should wait before giving them a nudge.
Scenarios like these highlight an essential fact: Effective real-time customer experiences aren't always about immediately taking action.
Admittedly, it's all about taking the right action in the right place at the right time.
How and what you decide to do is just as important as detecting and acting on an opportunity.
Speed is crucial to real-time customer experiences, but it's only one piece of the puzzle. You need technology that enhances your decision-making and empowers you to activate personalized customer experiences across channels and scale to drive customer loyalty.
But too many technologies provide speed without intelligence. Prescribing next steps based on information that's siloed by channel and limited to in-the-moment customer signals instead of the full historical view.
And those that do provide the intelligence you need do so without the necessary speed or ability to transform customer data into scalable, channel-specific customer experiences.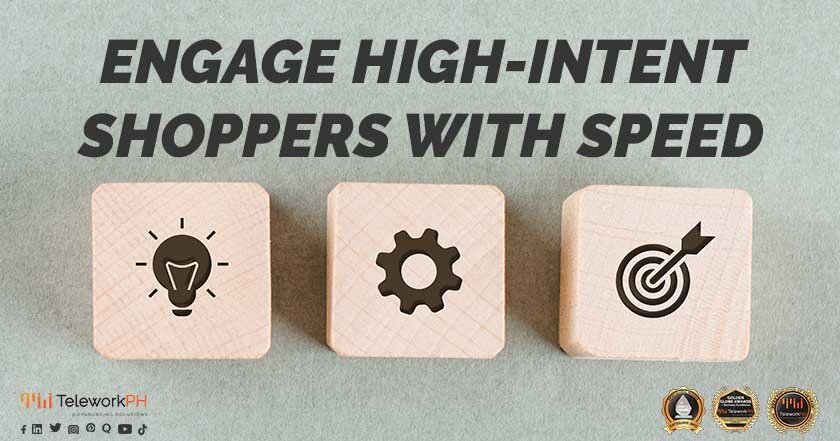 Continuous Customer Intelligence – Its Impact on Customer Experience
Real-time customer experiences that drive revenue, reduce costs, and improve customer satisfaction are built on continuous intelligence. And continuous customer intelligence requires three key capabilities:
The ability to repeatedly ingest real-time data from multiple sources and identify relevant moments
Be able to resolve and manage identities at the individual level in real-time
Can analyze all your data — both streaming and historical data — to identify trends, anomalies, and patterns that will help you better understand different situations
Continuous customer intelligence is based on the results of whatever action you carry out. The performance of your real-time customer experience strategy becomes another ingested data point that will be used to inform and improve analysis and response over time.
Personalized and Real-Time Customer Experience
Your existing tech stack is a treasure trove of valuable customer data. You don't need a shiny new piece of software that will ignore the actionable information at your fingertips and focus only on contextual details.
You need real-time solutions that will connect the dots between your different systems, allow them to talk to each other, and provide you with a comprehensive customer profile so you can quickly and confidently orchestrate a personalized customer experience.
In today's experience economy, CX is the ultimate differentiator. The majority of companies that provide superior customer experiences financially outperform their competitors.
And not only are the vast majority of consumers more likely to become brand loyalists in return for personalized customer experiences, but they're also willing to pay a lot more for products and services when they know they can rely on a brand for exceptional, seamless CX.
You know how valuable customer experience is to your organization — so you also know it pays to get it right. Start by making sure the data powering your real-time customer experiences is accurate, accessible, and actionable.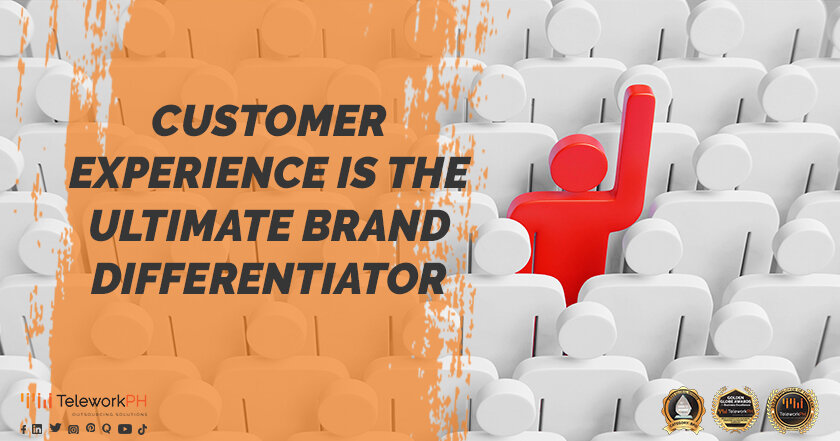 Qualities of an Authentic Customer Experience
Authentic customer experiences are broken down into four qualities that make up the essential elements needed to deliver truly genuine and striking experiences. Let's dive into each:
Taking Risks
As a brand, you need to embrace all that you are and all that your consumers see you as. This points towards having the guts to tell consumers that their order won't ship on time, or that you made a mistake — but that you're willing to fix it.
Boldness and innovation mean taking risks with new customer experiences that stray away from what has worked for you in the past. More so, it's about putting your ego aside and doing what's right for your customers based on what they are telling you they need in your brand.
Having courage with digital experiences can be daunting, but consumers are savvy, and they can pick up on where you're inserting this element into their experiences and it will resonate as authentic.
Embracing Vulnerability
Brands need to embrace being vulnerable or to say it another way, who they are. Trying to be something you're not doesn't work in our personal lives, so why would it work in your brand? Embracing all that you are — your positives, your negatives, and the elements you know you need to work on — will resonate with your consumers.
You see, your customers already know where you're vulnerable. Being vulnerable doesn't imply that you need to change anything to fit a certain consumer desire either. Your brand isn't and shouldn't be for everyone. Embracing the unique and more so pushing deeper into it, will help strengthen your relationship with your core customers and help create higher customer lifetime value.
Building Connections
Being able to form and build connections with your customers will lead to creating nostalgia. Connection is extremely important in creating authenticity for your brand. If it's done properly, consumers will begin to apply human-like qualities to your organization, which ultimately creates solid connections. Once this occurs, customers can visualize the authenticity of your brand as more than just a company they buy products or services from, but an entity they can relate to — a truly powerful and immersive experience.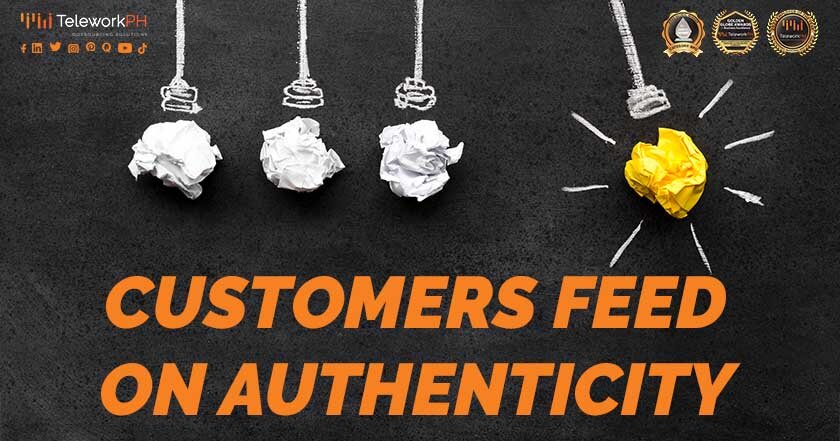 Creating Nostalgia
Were they able to experience, see, feel, taste, and hear your vulnerability and feel the connection you provide through your experiences? If so, you likely will be able to tap into some nostalgic feeling that they haven't had in a while. This emotion or feeling is now related to your brand, and the authenticity journey is complete.
Be Magnetic!
By applying the four categories to customer experiences, you'll create an authentic interaction leading to sales and customer loyalty. This genuine approach will result in repeat business and customers becoming advocates for your brand.
Truly authentic experiences are magnetic and contagious. We as consumers crave these experiences because they make us feel good. It allows us to embrace who we truly are as individuals and remind us that we are unique and that there are brands and businesses that are just like us.
Walt Disney once said, "That's the real trouble with the world, too many people grow up." Customer experience is likened to going back to that first Disney trip or similar experiences. Go back to that time in your mind, and how it made you feel. Then look to recreate that feeling and experience for your customers.
At Telework PH, we recreate that Disney tip wonderland feels for your customers. We scratched off politicizing from our book and focused on creating authentic and nostalgic customer experiences that are designed to bring more customers to your business.

Follow us for more great content and business insights:
Ready to Elevate Your Business?
Enter your email below to get more information