These Companies Swear by Outsourcing and You Should Too!
Outsourcing is a universal service used by many companies in different industries. From large corporations to small businesses, outsourcing has enabled many companies and entrepreneurs reach their business goals. In fact, the global market size for outsourced services has amassed 85.6 billion USD in 2018. That's a lot of demand for outsourcing services from all over the world.
Outsourcing can be the solution to many of the business problems you may have. It's also important to note that there are common non-core activities you can outsource such as: customer service, software development, and back-office operations. These are just a few from a wide array of services you can outsource depending on the need of your business.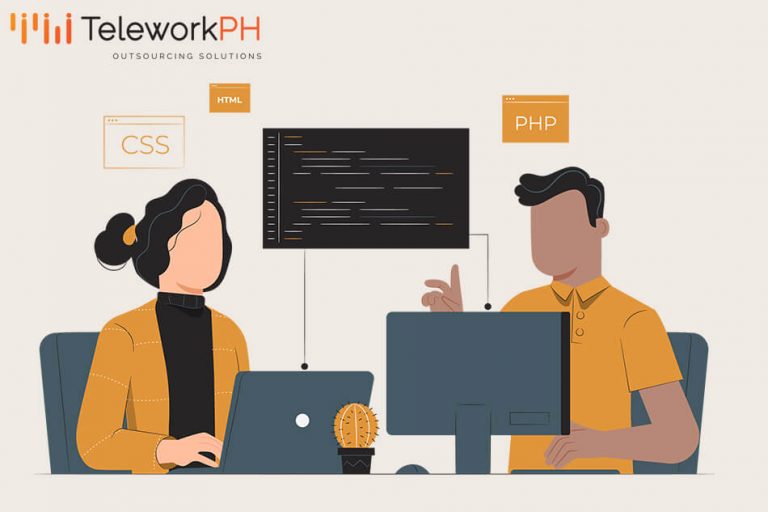 Let us help you scale your business. Book a
FREE
value-bomb
strategy session with our
Outsourcing Specialist NOW!
Outsourcing can bring positive value to your business. Several successful business owners and CEOs report that it has greatly affected their bottom line and helped increased efficiency and productivity. Not to mention, creates more brand loyalty along the way.
The prominent companies below have leveraged outsourcing and have since become successful enterprises in their respective industries.
Companies that swear by outsourcing:
Google
Microsoft
Whatsapp
Slack
Basecamp
Canva
Wyndham Hotels
AT&T
Alibaba
Google
More than a market leader in the tech industry, Google prides itself on cultivating its homegrown talents. However, Google is no stranger to outsourcing. In fact, they've been outsourcing various talents such as developers, virtual assistants, and IT experts for more than a decade. In 2011, the search engine giant decided to outsource its phone and email support for Google Adwords to several service providers from over 60 countries. The result? A positive ROI from customer service that directly affected their bottom line.
Microsoft
Microsoft is another prominent leader in the tech industry. To this day, their office software is the most widely used globally. Their brand value just keeps increasing. In 2018, Microsoft's revenue grew at 110.3 billion USD from 89.9 billion USD of the previous year. As a global brand, Microsoft's strategy is to outsource its sales operations to country natives to further amplify their presence in those countries.
Whatsapp
Before eventually being sold to Facebook for 19.3 billion USD, Whatsapp had outsourced its software development to cut costs. The founders of Whatsapp are 2 former employees of Yahoo! and they are both firm believers in outsourcing. Most of the core development of the app was outsourced to a contractor in Russia who later became the company's CIO.
Slack
Slack was originally used as an internal tool for a gaming developer company called 'Tiny Speck'. Little did the founders know that Slack was going to end up being a popular online collaboration tool. Outsourcing is responsible for the success of the brand now. The founders of Slack outsourced its logo, website, and app design for beta testing before launching it in public. Slack now accounts for 5 million daily users.
Basecamp
Before becoming an online success, Basecamp was just a minor project management tool being offered by a web consulting company known as '37 signals'. At the start, the team at 37 signals decided to outsource Basecamp to remote developers. Thanks to this strategic move, Basecamp was able to make more revenue than their core business service. Today, the company has dropped its web consulting services and has now focused on expanding the success of Basecamp.
Canva
Founded in Surry Hills, Australia, Canva is an online graphic design platform that allows its users to create visual content for any digital channel. In 2014, Canva decided to outsource its graphic design, customer service, and back-office operations to the Philippines. According to co-founder Melanie Perkins, they chose to outsource to the Philippines because of the country's familial feel to inspire creativity. What started as 6 persons doing remote work turned into over 60 creative and talented Filipino graphic designers. Today, Canva has 10 million unique users.
Wyndham Hotels
Wyndham Hotels is another company that made the right choice to outsource its operations to the Philippines. The hotel franchise company initially outsourced 5 employees to the Philippines. Wyndham has now amassed 300 employees in the Philippines doing various work in marketing, IT, human resources, customer service, accounting, and more. Outsourcing played an important role in the company as it paved the way for their corporate center to be built.
AT&T
AT&T is the largest American telecommunications company and is included in the Fortune 500 list of top corporations in the US. The company employs more than 300,000 people globally and they plan to grow that number more through outsourcing. AT&T prominently outsources their customer service and tech support to different outsourcing providers worldwide.
Alibaba
It's common for US companies to outsource offshore, but have you ever tried looking for outsourcing providers in the US? This is the case for Alibaba. You may know Alibaba as the leading e-Commerce business in China, but it actually started as a 'yellow pages' website. When Alibaba was just starting out, founder Jack Ma used to outsource the site's web development in the US for he found top-quality developers in the US at that time. The Chinese conglomerate still outsources parts of its production to this day.
The list of companies above is proof that outsourcing can further accelerate your business performance. Outsourcing takes a specific approach, but it can streamline your daily tasks so you can focus on the core aspects of your business. If these companies are reaping the benefit, then you should try outsourcing today too.
Ready to Elevate Your Business?
Enter your email below to get more information