Maayan Gordon Takes You Inside the Virtual Assistant World with Telework PH!
Maayan Gordon is a digital marketing consultant, branding expert, social media influencer, writer, speaker, and glass artist. Before becoming one of Telework PH's satisfied clients, the multi-talented Maayan had an incredible journey from being a college dropout to an accomplished entrepreneur. Apart from owning two successful businesses, she makes daily LinkedIn shows called "Live at Five". In this video, she talks about her experience in getting a virtual assistant for the first time and how Telework PH has assisted her in getting the right VA fit for her needs.
Let us help you scale your business. Book a
FREE
value-bomb
strategy session with our
Outsourcing Specialist NOW!
Quick timestamps:
0:09-0:23 – Speaker introduces herself and the show
0:23-1:07 – Testimonial about Telework PH virtual assistant
6:40-8:30 – Talks about Empowery (an organization built for entrepreneurs)
13:10-13:30 – Announces live episode at 7pm with a special guest
In the video, Maayan also shares some personal and professional tips about leadership and business.
Here are some insightful tips from her:
Don't be hesitant to reach out to your network if you need something for your business. Reach out to people that have experience with what you're looking for.
Stress and worry are business-killers if you let it. Have a mechanism or system in place to deal with stress. Stress is part of life and can be something that adds motivation and productivity. Doubt is also a business-killer if you have an idea or especially if you're about to make a good decision.
Reflecting on power dynamics in your life can be useful. Letting go of some control to someone you can depend on can pull the weight off your shoulders.
There are leadership skills set that any business owner or anyone with a leadership position should have. First, guide your employees in the direction where they want to go. It should be beneficial for them. Second, small mistakes don't matter. Point out their mistakes but help them correct those mistakes together. And lastly, avoid micro-managing. Discuss your company's core principles and tell your employees that every action or task that they're doing falls around those values.
Don't be afraid to make a mistake in front of your customers. Turn that mistake into a positive experience for your customers. Make up for that mistake in a way that they'll appreciate you for it. They'll become your brand advocates in no time.
In a span of one week, Maayan has already been blown away by the results of Telework PH's VA services. We couldn't be more grateful that she has mentioned what Telework PH can offer to those needing a virtual assistant.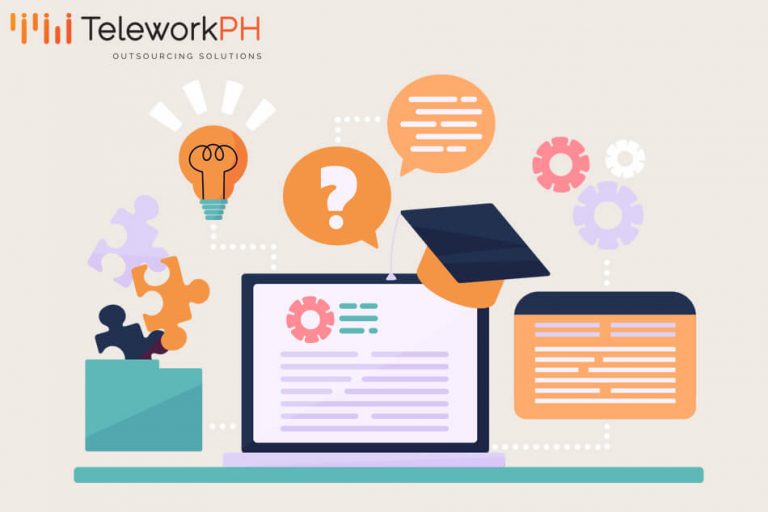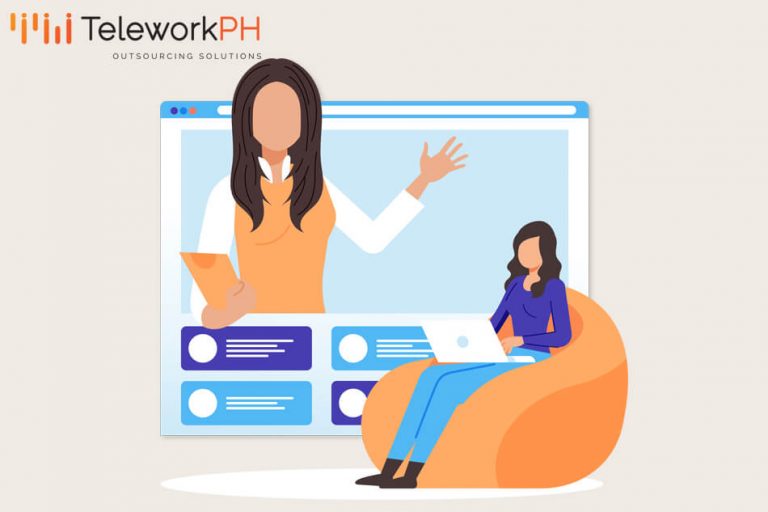 What can Telework PH offer:
Telework PH can source and interview the top candidates that would match the client's needs. In Maayan's own words, she can save time during the hiring process because Telework PH can do everything for her. From looking for prospective candidates to verifying their information and checking their portfolio, and to conducting interviews, all that's covered by Telework PH.
The VAs of Telework PH are trained to meet the client's exact needs. More than that, the client can save time and effort to personally train what they want the VA to accomplish.
Telework PH provides real-time chat for monitoring of tasks and projects to address immediate concerns.
Established protocols are in place for emergency and natural disasters to ensure operational continuity. Aside from a secure IP network and the latest technology, Telework PH also has backup power and infrastructure available all the time.
Just like Maayan, you can enjoy the benefits of having a Telework PH virtual assistant. Experience a full-rounded service without the hassle of having to go through the process of finding the right virtual assistant. Get yourself a Telework PH VA today.
Ready to Elevate Your Business?
Enter your email below to get more information