Understanding How Outsourcing Works
One of the most popular reasons why businesses choose to outsource is that it helps cut labor costs. Understanding how outsourcing works is crucial in realizing these cost-saving benefits. And this is true, as we literally need all the savings we can get in a business, right?
On the other hand, there are a myriad of other reasons why you should outsource (apart from the savings!). It is an important business decision that will allow you to expand and upsize your business while minimizing the perils of breaking.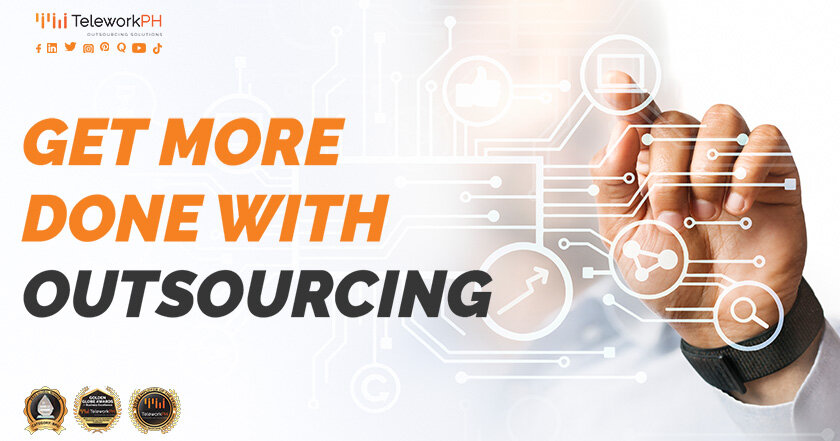 Outsourcing or BPO
Outsourcing is also referred to as Business Process Outsourcing (BPO) in which you hire another company offshore or internationally which isn't connected to your company to take over certain tasks or activities in your business.
The tasks could probably be too time-consuming, outside of your zone of genius, or needs to be covered by many people.
This allows many businesses to grow exponentially at their own pace even without a huge upfront investment. Understanding how outsourcing works empowers companies to scale at their own pace while offloading non-core functions to specialized providers.
The beauty of outsourcing with Telework PH is that you let expert and experienced specialists handle repetitive and time-consuming tasks for you without having to spend on hiring, onboarding, and training or any of that because we already have all that mapped out for you. Now, with us, you're able to hire highly-skilled professionals from the get-go.
Once you outsource, you give so much wiggle room for your company to grow legs. You are given time to hyperfocus on the core tasks and competencies, and get immersed in deep work, while improving overall organizational efficiency. It's not just the small- and medium-sized companies that outsource because outsourcing also helps accelerate the success tempo of many giant businesses that we know today.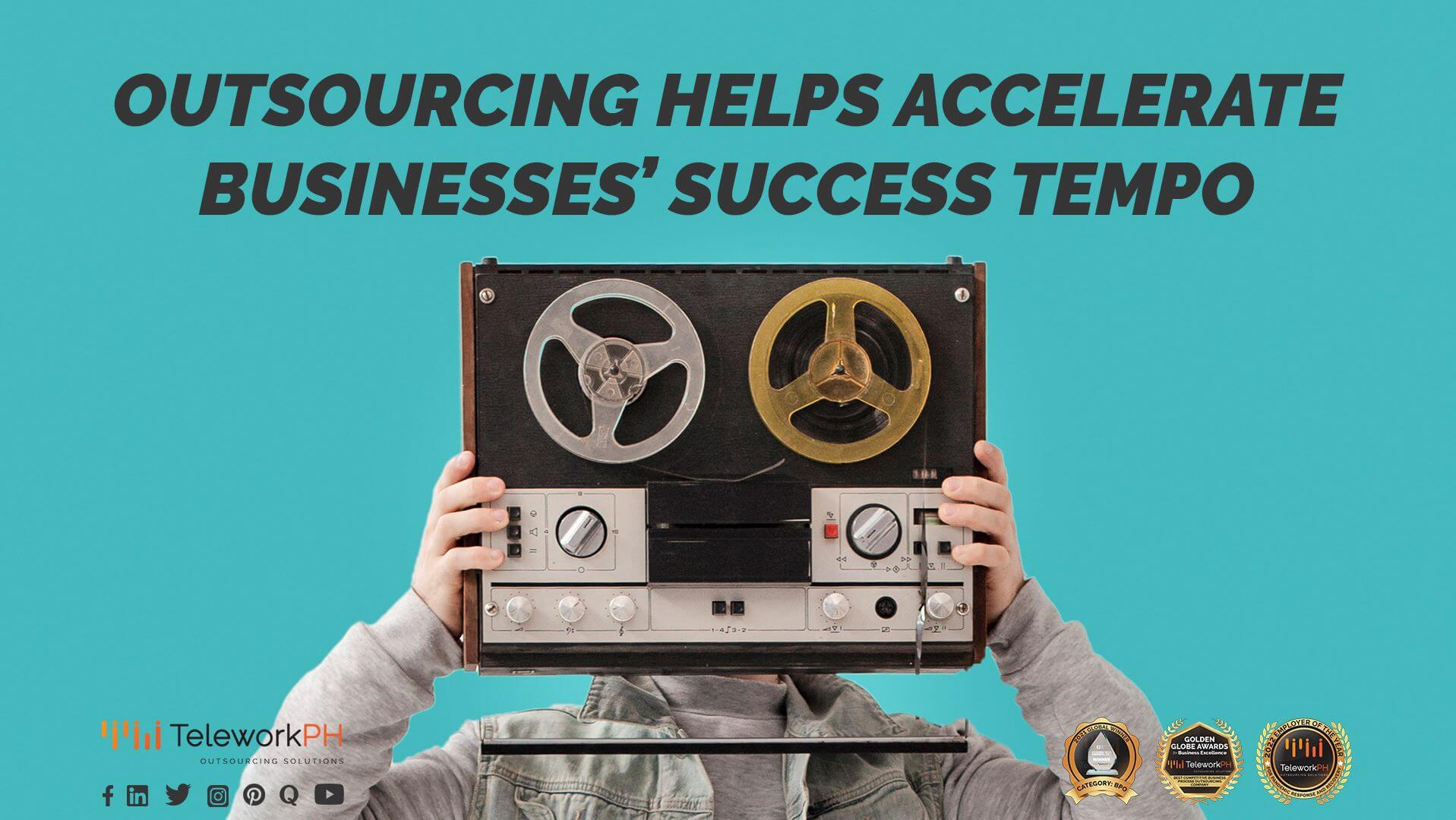 Shave Off the Costs and Boost Efficiency
Outsourcing allows you to save on expenses especially when you choose to outsource in the Philippines. The minimum wage is incredibly lower compared to Western countries. You also don't have to worry about ridiculously high taxes or overhead costs.
More so, outsourcing helps you gain focus on the core activities of your business knowing that you have the non-core tasks outsourced to a team that can do it faster and more efficiently. Freeing up your time and also your in-house team. In essence, your business will thrive and scale in terms of productivity and efficiency – always beating your last performance.
Getting specialists to handle back-office operations which isn't one of your strengths allows you to maximize your time and energy because now you get to focus on what you're good at, confident that your outsourced team can take it from there.
Turbocharge Your Customer Service with Outsourcing
In the same way, customer service can take so much time in a day and the good news is that you don't have to do it all. Understanding how outsourcing works can help you realize that managing customer service doesn't have to be solely your responsibility. Imagine having to respond to all the calls and chat queries. While yes, it's an advantage to be hands-on with your business and would want to talk to every customer, you just can't.
Well, not if you outsource. When you outsource, you have the ability to curate a personalized customer experience that aims to keep your customers happy. It can speed up the handling of customer inquiries and complaints so you get more customers on repeat.
Customers hate the wait. Outsourcing to specialists in customer service can help you handle customer inquiries and complaints more quickly and easily. With reliable and accessible customer support, you make your business visible and reachable 24/7.
Many companies or startups start lean, leveraging outsourcing as a vessel for growth. With that in mind, you get to streamline and automate your business because you outsource to a company that has all systems (tech, infrastructure, and skilled professionals) good to go for your business.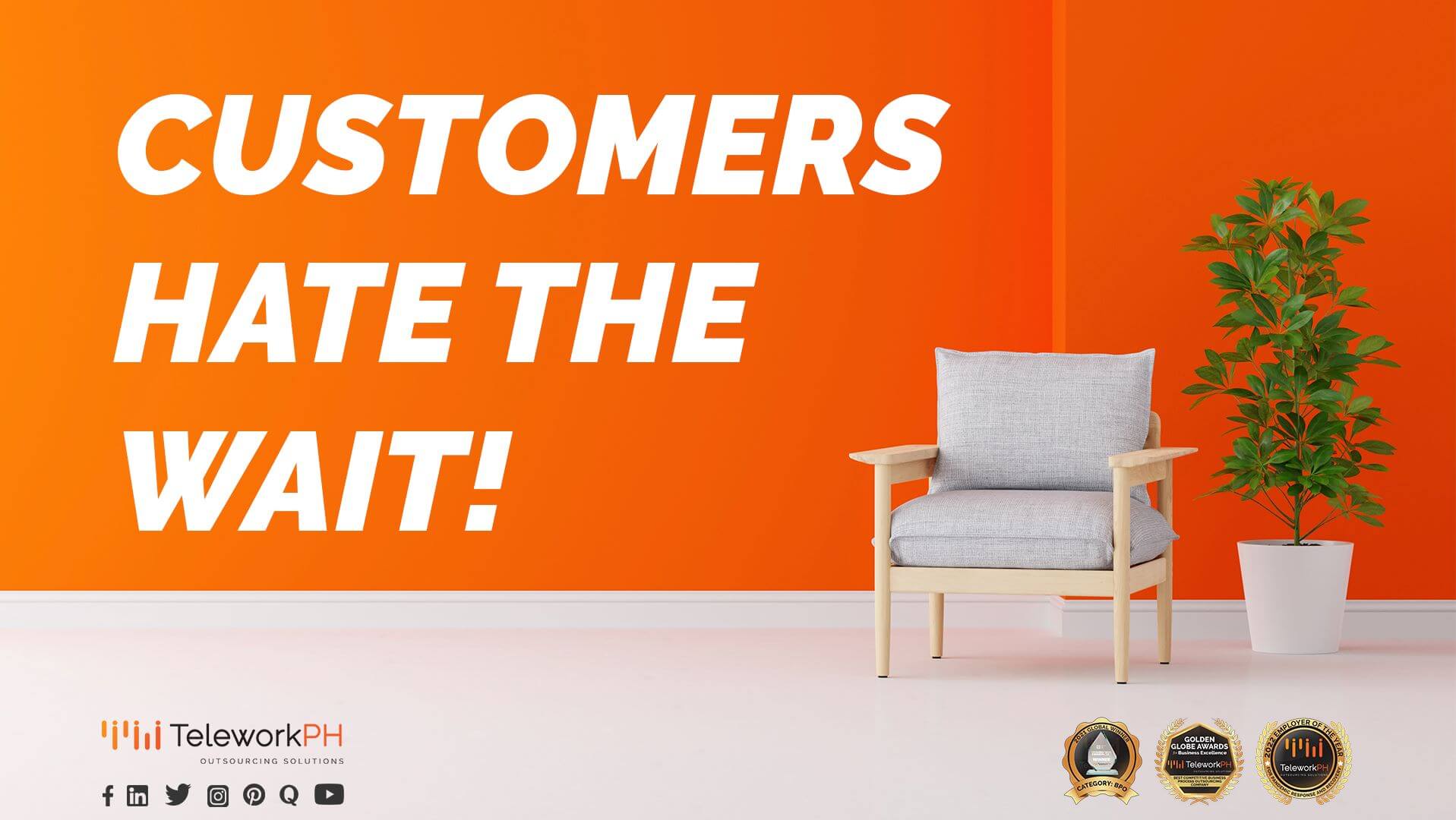 Get More Done – Outsource Now!
Outsourcing allows you to get more done, without having to spread yourself too thin or spend more than you should!
There are so many moving parts in a business – and that is precisely why you have to outsource! Multitasking is so hyped that everyone would want to do everything in their industry which could backfire. By understanding how outsourcing works, you can strategically delegate tasks to experts in various fields.
There are many tasks that can be outsourced, such as virtual assistance, data entry, bookkeeping, human resources, back-office operations, customer support, design, sales, marketing, and administrative functions. While growing pains are necessary for business growth – it's always a smart move to outsource. Why reinvent the wheel when you can outsource with a team that matches your brand?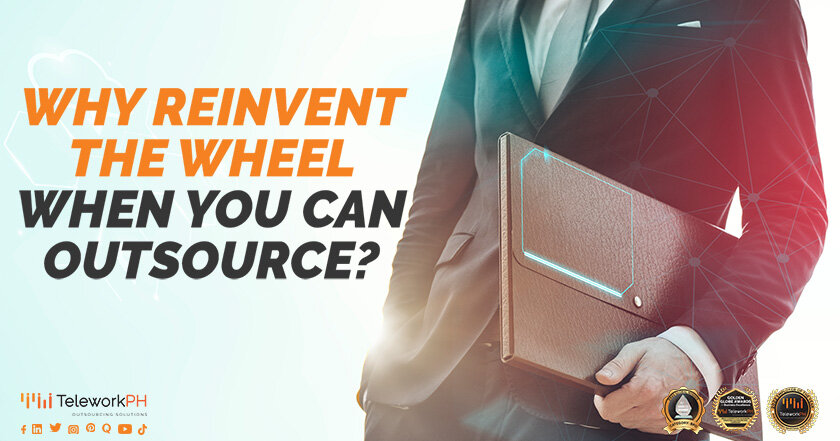 You see, once you begin to work with the experts, outsourcing becomes uncomplicated. Now, it's easy to delegate tasks to highly skilled and experienced staff offshore without having to spend so much, compared to hiring locally. Need a strategic partner for your business? Let's talk!

Follow us for more great content and business insights:
Ready to Elevate Your Business?
Enter your email below to get more information