Work from Home Productivity Tools for Your Business
When the COVID-19 pandemic subsides, we need to accept the fact that we're going to be living in a 'new normal' state. Businesses are forced to adapt and embrace change. As a business owner, you need to keep track and focus on what you can control. Today, work from home arrangements can guarantee business continuity. Even when working remotely, several key aspects to ensure employee productivity are proper communication, accountability, and project management. All the tools you'll need to run a smooth operation during the crisis are as follows: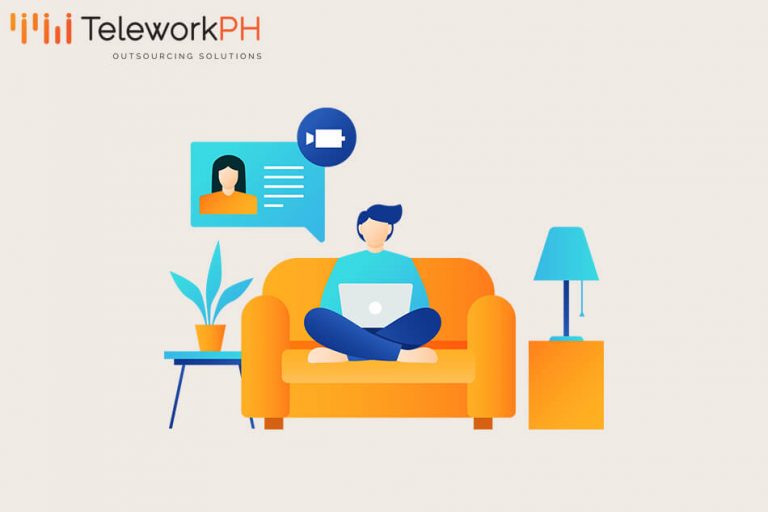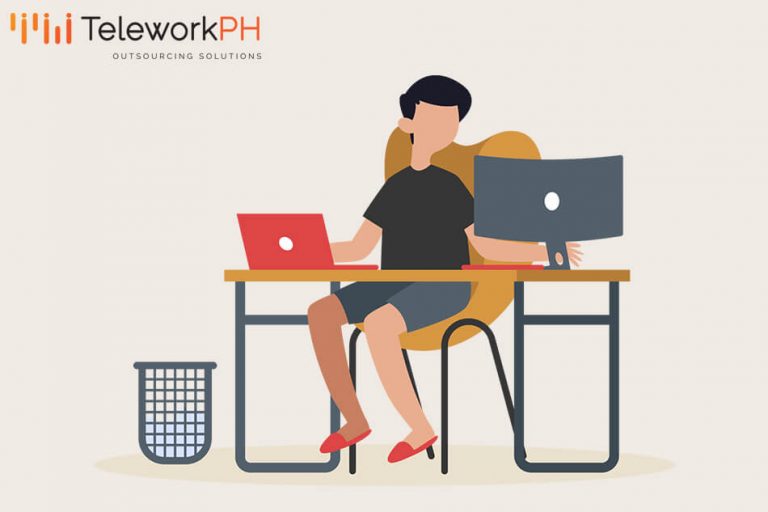 Let us help you scale your business. Book a
FREE
value-bomb
strategy session with our
Outsourcing Specialist NOW!
Communication Tools
Communication is a necessity among your team in today's business set-up. During the pandemic, business survival is a critical aspect. That's why your employees and company should be focused on the same bottom-line goal. Here are a few communication tools to make sure that your message won't get lost in the stream:
Zoom has become a popular video-conferencing tool during the crisis. You can use it for both team and one-on-one meetings. It has gathered the most positive feedback on user experience as it's easy to navigate.
Another popular tool for messaging is Slack. In fact, we use this here at Telework PH to efficiently deliver announcements company-wide or interdepartmental communication as well as communication among team members. You can store messages for up to a month in the free version. However, Slack offers different upgradable packages wherein you can store unlimited messages and enjoy other premium features.
Microsoft Teams is the successor of Skype for Business, the old school video communication tool. It's primarily a messaging application, however, it also integrates file-sharing services and other known Microsoft products such as Microsoft Office. Microsoft Teams is also part of the Office 365 package – which will be covered below.
Document Sharing Tools
Working remotely may potentially come with a lot of trials for your business. One challenge is having to worry about sharing vital documents among your employees. Virtually sharing documents between you and your team will be easier than ever with the advent of these tools:
One Drive is part of the paid subscription service by Microsoft called Office 365. Office 365 comprises of the complete Microsoft premium tools such as Word, Excel, PowerPoint, Outlook, Skype/Teams, and One Drive. This tool is easy to use because it works with the primary Microsoft Office file types without having to convert the files when you download it.
Google Drive is also part of another tool bundle from the tech giant. G-Suite includes cloud computing and collaboration tools. It also offers monthly paid subscriptions with premium cloud storage. However, you can use Google Drive for free when you create your Google account. Although it only offers 30gb of storage, you can buy more storage in G-suite. Google Drive is great for document collaboration and it simply merges its features if you're using Gmail hosting in your company.
Dropbox is a contender for effortless user experience. A unique feature of Dropbox is that you can back up your files through their File Sync and File Recovery features. Not to mention, it got a 5-star privacy rating from the Electronic Frontier Foundation, so you can be sure that your files are secured.
Accountability Tools
It's easy to lose sight of accountability when working remotely. You'll have to make sure that your employees are still on top of their tasks and are working on time. Here are time-tracking tools to monitor their accountability and productivity:
Time Doctor gives you accurate statistics of your employees' performance. The interface is user-friendly so you will not be intimidated by its different features. Time Doctor's cohesive list of features includes time tracking, GPS tracking, attendance tracking, chat monitoring, and automated screenshots. You can also customize their features as needed for each of your employees.
Hubstaff diligently monitors employee performance and routinely checks on what tasks they should be doing. Its key features include time tracking, GPS tracking, online timesheets, team scheduling, etc.
Toggl has a creative user interface that's eye-catching. Its unique features are timers, tracking reminders, time audits, among other things. It even cleverly applied the famous time management method called the 'Pomodoro Technique' as a Pomodoro timer feature.
Project Management Tools
Project management is a determining component to achieve company goals despite the situation. This not only ensures that your employees will stay focused despite the distractions, but they'll be productive as well. You can easily track the status of your projects and tasks with these project management tools:
Basecamp has a light interface that's accessible and easy to use. It has cool features that take project management to the next level such as to-do list timelines, hill charts, and automatic check-ins. It can also be used as your document-sharing app and communication app as it features real-time group chats as well.
Trello is widely used by the different teams here in Telework PH. It helps us to track projects and tasks in real-time. It's a virtual 'Kanban' board wherein you can see the status of your project in a broader perspective. You can make your team accountable by assigning a specific 'card' or task to them. At the same time, Trello also features a granular list for a more detailed view of your projects.
Asana is a powerful management platform as it can transform into different interfaces from an assigned list to a 'Gantt chart' to a 'Kanban' board. You'll be able to see your projects from different perspectives and find out what may have been missed by using these features.
These are several work from home tools to help keep your business afloat during the pandemic. What's more important is that your team can remain safe at home and stay focused on the common goal, which is to keep the business profitable, despite the crisis.
At Telework PH, we care about the wellbeing of our employees. That's why we opted to implement work from home arrangements to ensure that we still meet the needs of our clients. We're sharing with you the business plan that we used to successfully transition our company from a 400-employee office structure to a work from home set up in just 3 days. And if you're looking for an outsourcing partner that can help you during this pandemic, click this link.
Ready to Elevate Your Business?
Enter your email below to get more information