The Philippines' Untold Advantage: Human Resource Outsourcing
Published: March 24, 2020
This write-up tackles the benefits of outsourcing your human resource needs to the Philippines, which HR functions you can easily outsource to the Philippines, and the future of human resource outsourcing along with the developing technology of automation.
The Philippines is popular for its excellent customer support when it comes to outsourcing services in the global market. However, many global businesses are yet to know about the outsourcing service that the Philippines offers. – Human Resource Outsourcing.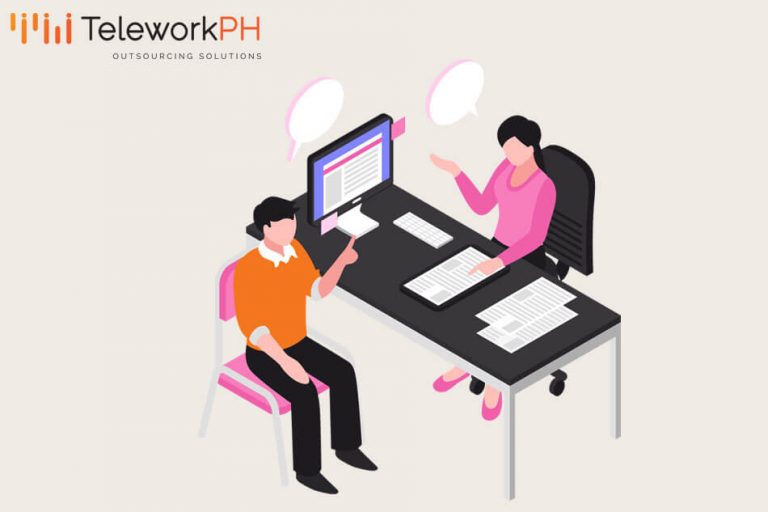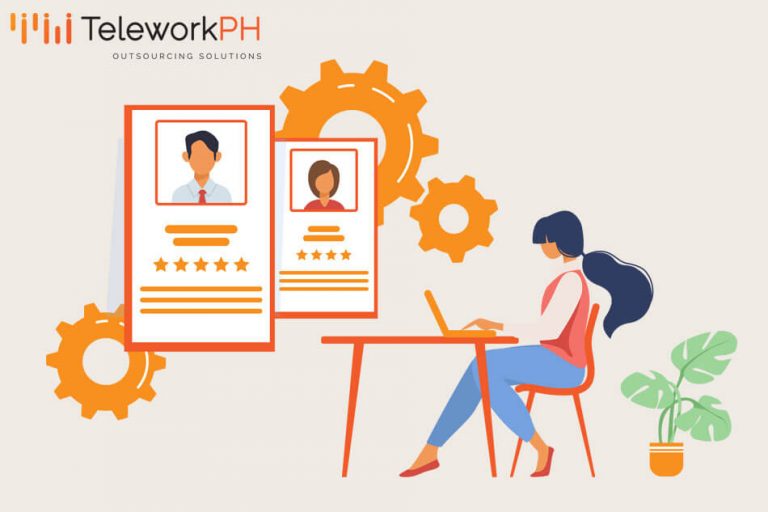 Let us help you scale your business. Book a
FREE
value-bomb
strategy session with our
Outsourcing Specialist NOW!
Human Resource Outsourcing is as simple as it sounds. It's basically the outsourcing of your company's human resource management to a third-party provider in offshore locations such as the Philippines. Managing your HR activities can be quite laborious and repetitive but by appointing a service provider with this kind of expertise, you can deliver excellent results that would certainly lead to the growth of your business.
Human Resource Outsourcing is perfect especially for small to medium-sized businesses. If you find that your HR functions are too time-consuming and take away your focus from the core activities of your company, then outsourcing your HR functions can alleviate those demands for you.
Human Resources is more than just bringing in people to your company. It is responsible for the life cycle of your employees. In fact, there are different functions you can outsource in order to create an exceptional HR department.
Which HR Processes Can You Outsource?
Recruitment, Profiling, and Hiring
Recruitment management is one of the most common processes outsourced by several companies worldwide. In fact, there are plenty of recruitment firms thriving by the mere business of just one facet of HR. In this circumstance, your outsourcing provider will oversee the recruitment of potential candidates. After this, the potential candidates will undergo a screening process and the provider will determine whose profile is the right fit for your employee vacancy. Once the candidate is chosen, again, your provider will take charge of hiring up until the onboarding of the employee to your company.
Training and Development
Another common HR function that can be outsourced is training and development. It's important for all your employees to feel like they're an asset to the organization. Through conducting training and providing a clear career path for them, they will value your company immensely. Outsourcing your training and development to a training expert will allow you to discover the untapped potential of your employees. Also, you'll never have to worry about drafting tedious training modules and plans that can take time away from managing the more important aspects of your business.
Payroll and Other Administrative Tasks
Payroll processing is another critical function of HR. It's a chore managing and organizing your employees' taxes and other computations. That's why plenty of businesses opt to outsource their payroll arm. Other administrative tasks – which are mainly back-office tasks, can be also outsourced. For instance, maintaining employee records, which is mandated by the law, can also be outsourced. In addition, having a well-kept employee file lets you determine employee skill gaps and monitor benefit contributions for regulation. Outsourcing your administrative tasks will improve data accuracy and proper maintenance of your records.
In either case, these processes can be outsourced individually or if you find that you may need to outsource all the abovementioned tasks to an HR provider, you can easily find the most qualified ones in the Philippines.
What Are the Benefits of Outsourcing Human Resource Functions to the Philippines?
Cost Efficiency
Cost efficiency is a truly proven benefit whenever a foreign business outsources to the Philippines. In this instance, the affordability of human resource management in the Philippines comes with a lot of benefits. By the same token, the highly educated workforce comes with a background that's perfect for back-office jobs. For this reason, the quality of work isn't compromised. It just goes to show that the quality of work found in the Philippines is up to par, and in most cases, even better than the global standard of HRM.
Culturally-Adept and Highly Skilled Professionals
Human Resource Management requires persistence, patience, and precision. Concurrently, these traits can be attributed to Filipino outsourcing professionals. Another positive value that can be attributed to Filipinos is their ability to be culturally adept. Being the world-leading professionals in customer support outsourcing, it's no wonder that Philippine workers have the flexibility to deal with different cultures. Be it customer support, human resource management, or IT operations – Filipino outsourcing professionals deliver exceptional work ethic.
Government Support and Infrastructure Investment
Alongside the growth of the BPO industry in the Philippines, the Philippine government also moves toward this goal and eventually, for the goal of economic improvement. This is precisely why there are certain government programs that support the growth of BPOs in the Philippines. One example of this is the PPP or the Public-Private Partnership Program. The Information Technology and Business Process Association of the Philippines (IBPAP) and the Technical Education and Skills Development Authority (TESDA) formed this program. One of the program's goals is to support the private sector in the development of infrastructure to attract foreign investors to invest in the Philippines. Another goal of the program is to further train 'near hire' applicants to become employable in the BPO industry. With the support of the Philippine government, many global businesses may find that outsourcing their human resources functions comes with a lot of incentives like tax exemptions that would make their investment worth more than they could ask for.
The Future Development of Human Resource Outsourcing
Technology in the 21st century has altered not only human resource management but almost all processes affecting businesses universally. Innovative HRM software is becoming more available in the market and soon, automation will have a hand in human resource processes.
By and large, human resource outsourcing has been a practice of many businesses for years and will continue to promulgate as technology progresses. The Philippines, more than a customer support hotbed, proves itself as an ideal service provider of human resource outsourcing as well.
Follow us for more great content and business insights:
Ready to Elevate Your Business?
Enter your email below to get more information