Positive Customer Experience: The Key to Business Success
Published: September 4, 2020
"Your customers are the lifeblood of your business" This popular saying always rings true to any business. Without putting your customers in the center of your business, it will less likely survive. So, the needs and wants of your customers must influence every aspect of your business and this is where customer experience comes in. Your efforts and initiatives will drive how your customers will feel about your brand or business. Creating the right efforts and initiatives will lead you to achieve a positive experience for your customers and eventually towards business success.
Let us help you scale your business. Book a
FREE
value-bomb
strategy session with our
Outsourcing Specialist NOW!
What is Customer Experience?
According to Forbes, Customer Experience or "CX" is your customer's perception of their experience with your business or brand. Every action or touchpoint you make towards your customers can impact their experience and decision on whether to stay or not with your business or brand. Businesses with a customer-centric mindset know that everything they put out can create a customer reaction. Whether it's a message from your latest ad or your after-sales service, your customers will be the end consumers, so make sure that you understand and integrate their needs in every output.
Defining Your Target Customers and Mapping Their Journey
Before you focus on your customer experience deliverables, you need to first define your target customers and map their journey, so you'll know exactly how to address their every need at every touchpoint.
Whether you're just starting out or you're on the verge of a business restructuring, it's important that you define your target customers. Visualize an image of your target customer to understand how your product or service can make their life easier. Here's a customer persona framework to help you get started: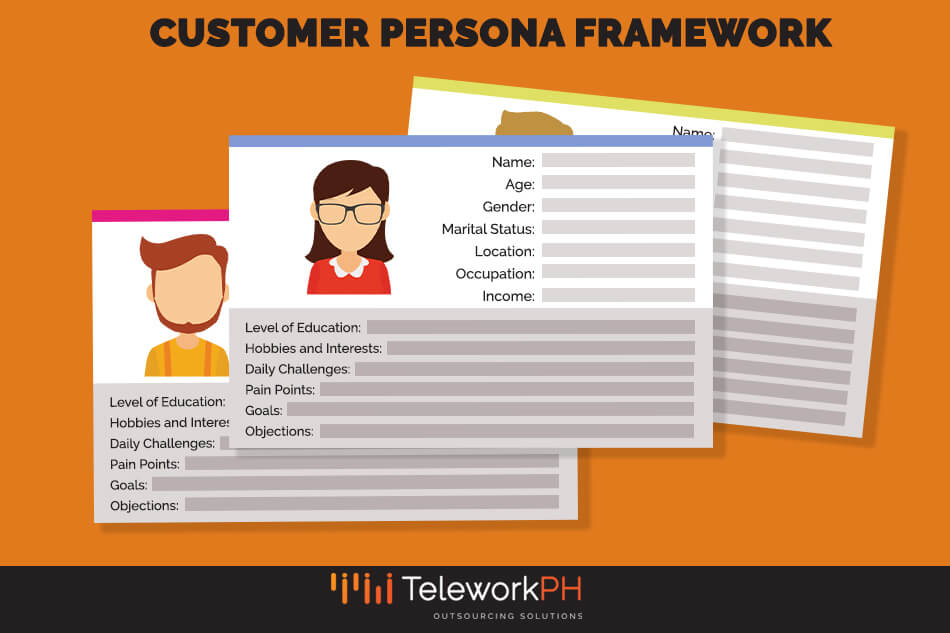 When it comes to creating your customer journey map, understand that it's a map full of opportunities. Identify their pain points and set a resolution at the right place and time. Remember to speak your customer's language while at the same time, integrate your KPI. The customer journey map also gives you an improved understanding of your customers and it will help your organization to leverage decision making.
The illustration below shows a sample customer journey map and the particular touchpoints you can apply at every step of your customer's journey. However, not every business model is the same, so feel free to customize and find out what's applicable to your business.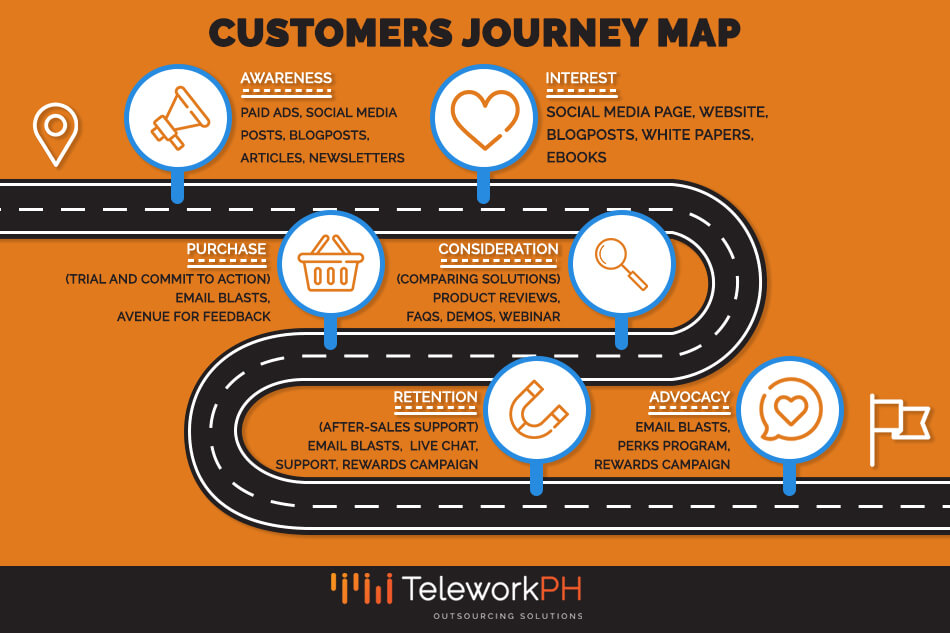 Once you've identified your target customers and plotted your journey map, it will exponentially improve your customer experience delivery.
Areas You Need to Master to Achieve Positive Customer Experience
Level of Value and Quality of Your Product or Service
Value for money and quality of offer are two of the most important factors for a business to master. Your customers must be able to see that your product or service has value for money and has a high level of quality that they can enjoy and potentially advocate. Without these two factors, you could be on your way to a short-lived business.
Have an Omni-Channel Approach
Omni-channel is the way to go. Nowadays, customers are expecting to have a seamless interaction with your brand, and omni-channel is the way to do it. As illustrated in the customer journey map, you must be able to reach your customers in every facet and do it seamlessly. If done right, you can give your customers a positive experience that can lead to an increase in customer satisfaction and retention.
The last factor to the formula is to have an adept and proactive customer service team. Your customer service team should have a deep understanding of the needs of your customers and can address them in an empathic way.
Reliability and responsiveness are also important characteristics. In fact, this research showed that 32% of customers who contacted a brand's social media channel for customer support expect to get a response within 30 minutes.
Aside from reliability and responsiveness, your customer service team should be proactive and thoughtful in dealing with customer concerns and on how to make the customer's experience better.
This infographic showed that 52% of customers have switched to a different brand due to poor customer service. Generally, this is what you want to avoid since the marker of a good customer service team comes down to customer feedback.
Customer Service Team Deliverables:
Here some KPIs you can use to measure the performance of your customer service team:
First Call Resolution simply means solving a customer's issue or concern in just a single interaction without the need to follow up anymore. It also directly contributes to your customer satisfaction and retention score. If the customer's issue wasn't solved during the first call, it can potentially escalate, and the customer will become more frustrated with your service. To avoid this, you'll need skilled and consistent customer service agents that can solve problems the first time around. FCR is measured by the number of customers that called the first time and resolved an issue over the total number of issues resolved.
2. Customer Satisfaction and Retention (CSAT)
Customer Satisfaction and Retention literally translates to how satisfied your customers are with your service. CSAT scores are measured differently across businesses since it depends on the company's specific goals and related KPIs. This is measured through either a rating scale, a yes or no survey, or qualitative feedback.
3. Net Promoter Score (NPS)
Net Promoter Score is also related to your CSAT score. NPS is calculated by checking if your customers will refer his/her agent to other customers. This means that if your agent was able to serve the customer well, then he/she will get a higher NPS. NPS rates an agent's professionalism and attitude towards the customers, and it's also an indicating factor in their performance review.
3. Conversion Rate
Conversion Rate is a metric used for outbound calls. It is measured by the total number of leads over the number of leads who actually converted. The conversion is different for every goal as it follows the sales funnel method.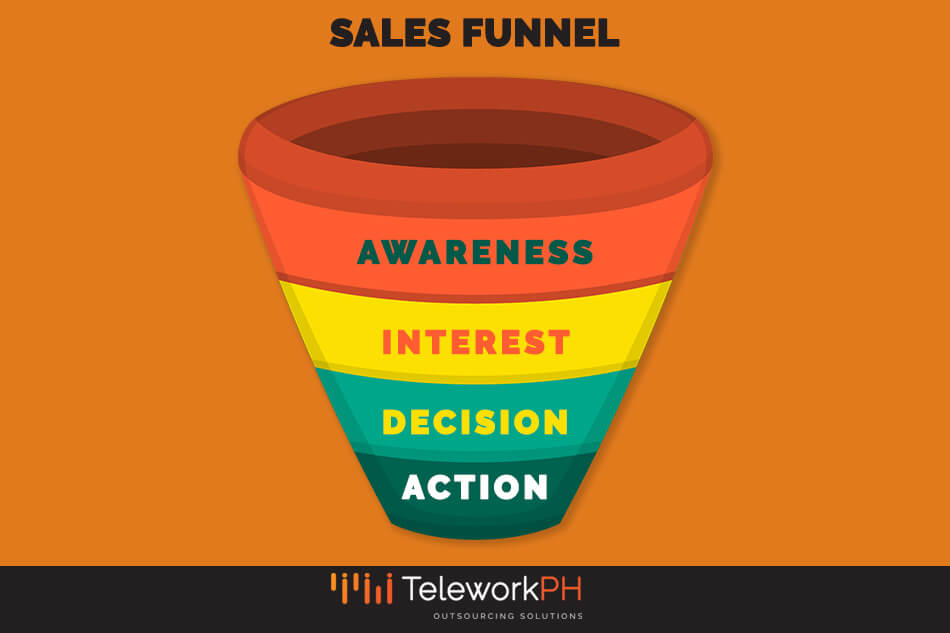 A conversion is subjective. For example, a conversion can be a customer who purchased your product (action) or a customer who downloaded your eBook resource (interest). Whichever step your customer is at, your agents should be knowledgeable enough to help the customers move to the next step of the sales funnel.
In Conclusion
Giving a positive experience to your customers is no easy feat. You must first know who exactly your target customers are and identify their challenges and pain points before you can offer a solution. Once you're done with that, integrate your business processes, and touchpoints with the customer always in mind.
At the end of the day, your customers are your greatest asset and giving them a positive experience is the key to success.
Ready to Elevate Your Business?
Enter your email below to get more information