Maximizing Your Business Potential: The Benefits Of Outsourcing Customer Support
To maximize the business potential in this dynamic environment, it is crucial to effectively navigate the challenges posed by social media's overwhelming array of options. Your primary objective is to capture and maintain the attention of customers, ensuring continuous momentum. Customer demands are on a spike! With the huge competition around, customers expect you to go over and beyond their needs. Outsourcing customer support is one strategy that can help you meet these demands and exceed customer expectations. And Telework PH has always been about going above and beyond.
The reality is that your business success heavily relies on customer experience. Now more than ever, it is important for your business to provide a memorable, satisfying, and delightful customer experience. Today, one of the pressing concerns of many businesses is whether to keep their customer service in-house or outsource customer support.
While some companies still want to keep it conservative with in-house customer support because they can directly and closely manage employees, outsourcing has a superb plethora of advantages that provides a scalable solution for your business.
Keep Up with the Pace by Outsourcing Customer Support
With the mobile technology and internet revolution, there is significant business potential in adapting to customers' changing expectations. Many customers do not want to wait on usual office hours to get the support they need. Needless to say, customer expectations have increased tremendously especially because they can always turn to other businesses that offer better customer experience.
Today, customers are looking for a dynamic and responsive customer experience in all channels. Telework PH knows how this ongoing evolution can impact businesses so we have designed a speedy and seamless customer support that can address the needs of your customers on whatever platform they are in.
We have specifically fine-tuned our customer support using state-of-the-art technology to manage ever-changing customer interactions and provide excellent customer satisfaction at every touchpoint. At Telework PH, we believe in continuous evolution to meet the changing and increasing demands and needs of your customer base.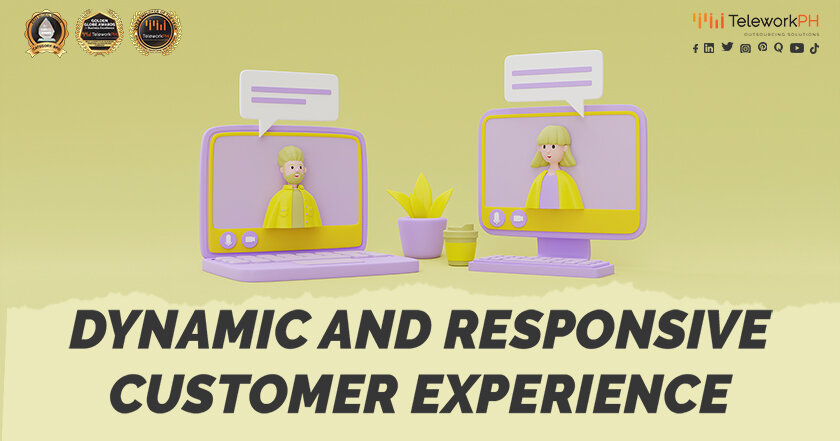 Cost-Efficiency
Many businesses today turn to outsourcing customer support to save time, energy, and money while unlocking their business potential. Evidently, outsourcing your customer service is more cost-effective compared to hiring and training in-house staff. When you outsource your customer support, the outsourcing provider takes on the hiring, onboarding, and training costs as they have a team ready to meet the demands and needs of your business. Apart from saving on hiring and training expenses, businesses also save so much time, which in turn allows them to achieve their business goals faster with speedy handling times and first-call resolutions.
Now, keeping the costs at bay doesn't mean that you have to go for the cheapest BPO option out there. You should never sacrifice quality for the price. Always work with a trustworthy and reputable outsourcing partner that can help you pivot and scale in terms of customer experience.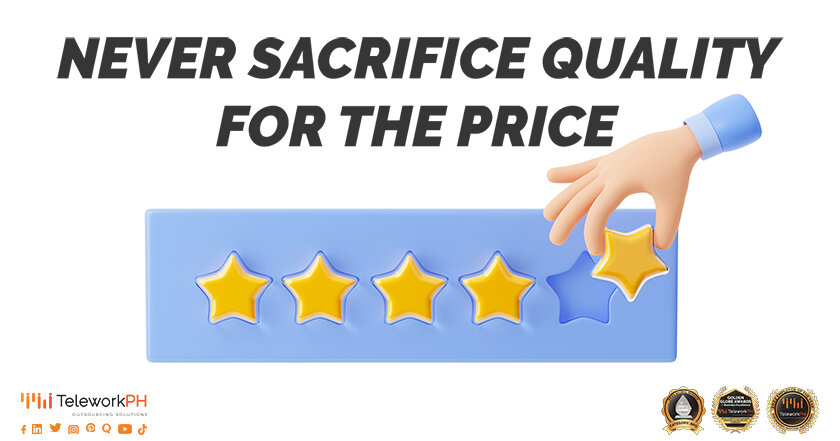 Scale with Flexibility
Time is always a company's biggest asset. With that being said, speed and efficiency should be a priority for many businesses. It takes so much time, effort, and resources to hire, train, and supervise in-house customer support agents. Now, with an outsourcing partner, you can quickly build, grow, and scale with the flexibility you need to gear toward long-term growth and expansion.
Working with Telework PH allows you to pump up or decrease in size depending on seasonal needs or surges without having to take on the expenses of an in-house customer support team. In essence, outsourcing a customer support team can help your business grow and thrive no matter what business size or shape you are in. You have a business that's always on and available round the clock while you rest easy.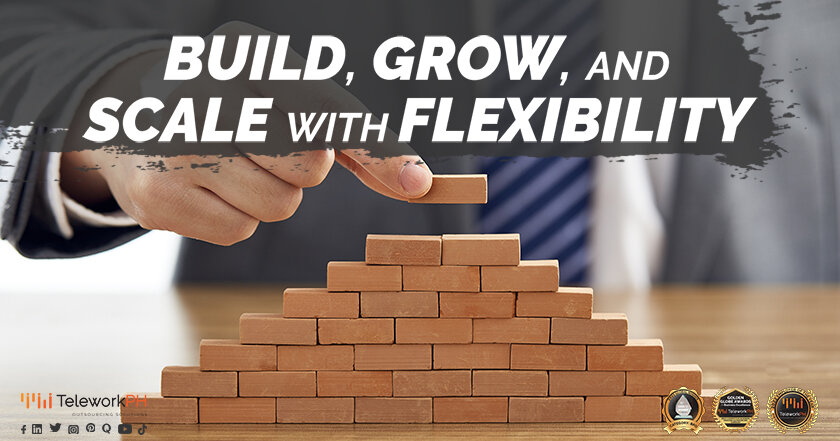 Work with the Experts
Outsourcing allows your business to work with well-vetted and competent customer support teams that can provide top-caliber customer experiences. Working with Telework PH allows you access to multilingual specialists that have the expertise and systems needed for your business. More so, all customer interactions are recorded and reviewed for proper coaching and feedback purposes to continuously improve our customer support teams.
Keep the Personal Touch
One of the most common fears of business owners with outsourcing customer support is that they could lose in terms of personalization. However, outsourcing with a dedicated customer support team can give you more ways to be responsive and attend to the many demands and needs of your customers while keeping that personal touch every single time. So many businesses make the mistake of trying to handle the influx of customers by sticking to their in-house staff and wonder why they are losing so many customers along the way. It's a common business struggle that can be solved by outsourcing to a BPO that can help provide a frictionless customer experience and more so, improve customer satisfaction and loyalty.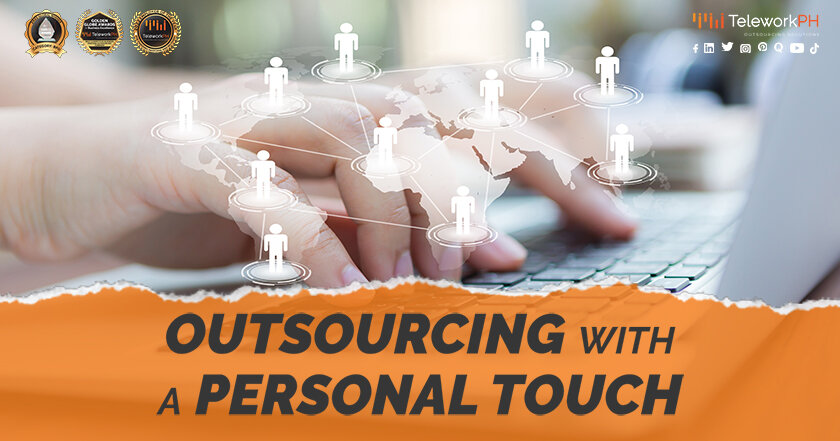 Focus on Your Core Competencies
Many businesses struggle with trying to keep it together amid breaking points. A BPO company can maximize your business potential by taking the pressure off your back so you can focus on the core competencies of your business. Why bite off more than you can chew when you can simply choose to outsource customer support and watch your business take flight?
Real-Time Reporting and Tracking
Outsourcing your customer support allows you real-time tracking as well as daily, weekly, monthly, or quarterly reporting depending on your needs and preference. We have enabled customer support analytics and technology to understand data that will allow your business to refine processes and customer experiences.
Reduce Business Overwhelm and Complexity
Outsourcing allows you to focus on improving overall efficiency as it reduces business overwhelm. When you outsource to a BPO company, you don't have to go back and forth or multitask like you usually do because everything has been streamlined to fit your business and customer needs. With that in mind, you can easily ditch the lengthy processes and dive right into the pool of working towards achieving your business goals in a more steady and focused fashion.
Establish Control
While some businesses fear they might lose control once they outsource, you are actually unlocking your business potential by having a firm grasp and eye on every moving part of your business. By outsourcing, you can have true control because you can now focus on your main objectives in the business while the outsourced elements are being managed extremely well by your outsourcing partner.
Gain Capacity and Expand
Once you outsource, you also bring in people who have specialized knowledge, tools, skillset, and experience that can provide long-term benefits for your business. Outsourcing can help you expand in more ways than one because you are able to meet customer demands at par with businesses that are far larger than yours.
Minimize Risks
Outsourcing allows you to reduce the risks for your business because now you don't have to do it all by yourself. This then provides your business greater stability and more room for growth which also becomes attractive for investors looking for profitable and safe investments.
Amplify Customer Happiness with Telework PH!
A lot of times, it's hard to be a superhuman for your business. While you want to be hands-on with everything, outsourcing services frees up your time and allows you to focus on your core competencies whilst delivering top-notch customer support.
Why spread yourself too thin and stretch outside of your limits when you can choose to outsource to give you more robust opportunities, amplify your customer happiness and experience, as well expand and increase your ROI in no time? At Telework PH, we don't just talk about it, we live and breathe customer experience. Ready to go to the next level? Talk to us!

Follow us for more great content and business insights:
Ready to Elevate Your Business?
Enter your email below to get more information