How Outsourcing Reduces Costs
Understanding how outsourcing reduces costs is a necessity, and not just something good to have. So if you're not tapping on outsourcing yet, then you may be out of business before you know it.
Yes, I'm serious. Outsourcing is the best investment and growth strategy you can make for your business. You need it if you want to go places.
More often than not, many businesses sink and shrink with overwhelm when trying to take on as many roles as they can, to the point of exhaustion. You can't be everything to everyone – and that is why there is so much power in delegating. Leverage by outsourcing, and make that your competitive advantage in business.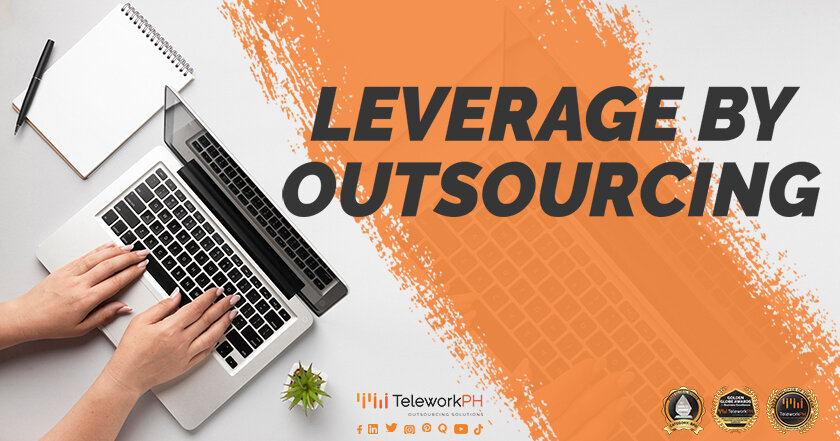 Outsourcing has been around since the 80s but has only been limited to giant or multinational companies. Today, all that perception has changed as many businesses of all shapes and sizes now benefit tremendously from outsourcing.
Relieving Overwhelm and Boosting Performance
Many business owners or CEOs are stressed just looking at their humongous to-do lists. Being overworked doesn't quite describe how overwhelming it can be – and I'm not exaggerating.
That is why outsourcing is a powerful and smart tool for hiring an external team to perform specific tasks to boost the overall performance of your employees.
Using a third-party provider is like giving you an extra eye, arm, leg, or even brain to help you grow and expand your business. Knowing that you can't possibly do everything in your business, outsourcing some functions can help you and your employees free up time, breathe, and gain focus on the core tasks that are within your expertise.
Running a business is expensive. On that note, outsourcing reduces costs and yet use the best teams or experts in the industry.
One important consideration when outsourcing is to weigh the costs but also make sure that you won't sacrifice the quality just to save or increase the profit. It always boils down to the results you're getting – and not just the savings.
Why Do You Need to Outsource Your Contact Center?
Saving huge expenses isn't the only benefit of outsourcing. In addition, outsourcing can also help you enhance and optimize the speed, performance, productivity, and quality of services. In that light, it's not just you but your customers can maximize the benefits of outsourcing too.
When you decide to outsource, you get to limit or shrink your expenses and save time that you can allocate to other tasks, while pumping up the productivity with experts onboard.
An outsourced contact center can help you manage several business functions such as sales and customer support. With that in mind, you can easily design your process to fit the needs, requirements, and demands of your customers.
Once you outsource your customer support, you have a tech-ready contact center with seamless communication solutions fit for your business
It's easy to scale when you have a BPO company that can handle calls with absolute ease, allowing you to increase your sales like clockwork.
For companies with extremely high call volumes, outsourcing is a gem because you can conveniently monitor call quality and also personalize sales pitches.
When choosing an outsourcing partner, don't ever go for the cheapest you can find. Quality should always supersede the price tag. Prioritize partnering up with a BPO company that is aligned with your vision and values. While there is no perfect outsourcing partner, it is best to go with a company that doesn't treat you like another figure in its books.
Reducing overhead expenses is such a major advantage but at the same time, you are also assured of top-notch customer service that focuses on customer happiness.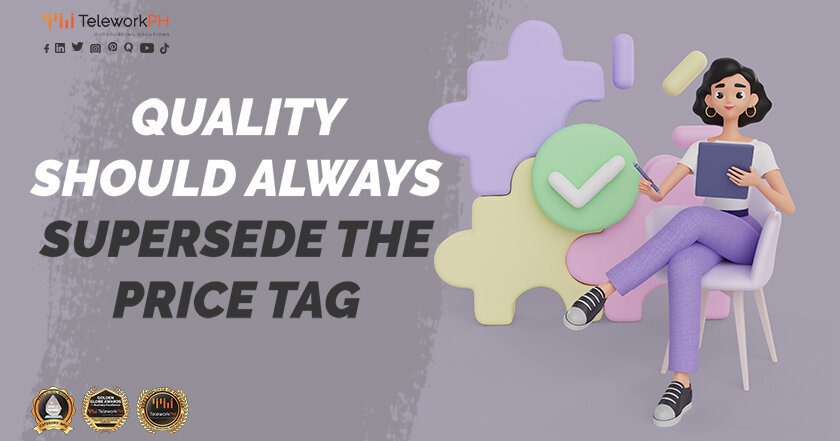 Ways that Outsourcing Reduces Costs
Outsourcing reduces overhead costs and at the same time you also get to reap the benefits of having experienced and skilled teams, frictionless systems, modern infrastructure, and top-notch technology that you can have at much lower prices in contrast to hiring in-house employees. Below are the ways that outsourcing with Telework PH can help your business reduces costs:
Minimize Overhead Expenses
When you hire in-house employees, you have to cover the workspace and also the equipment needed such as the tables and chairs, laptop, and other office equipment required for the role. On the other hand, when you work with an outsourcing partner, you won't need to worry or spend on all of these because your partner has it covered for you.
This is especially an advantage for startups or companies that are still in the growth phase because you get the full support of a BPO at the most fragile yet critical level of your business. With the tech, equipment, infrastructure, and skilled professionals ready, you can easily grow and scale while keeping the costs at bay.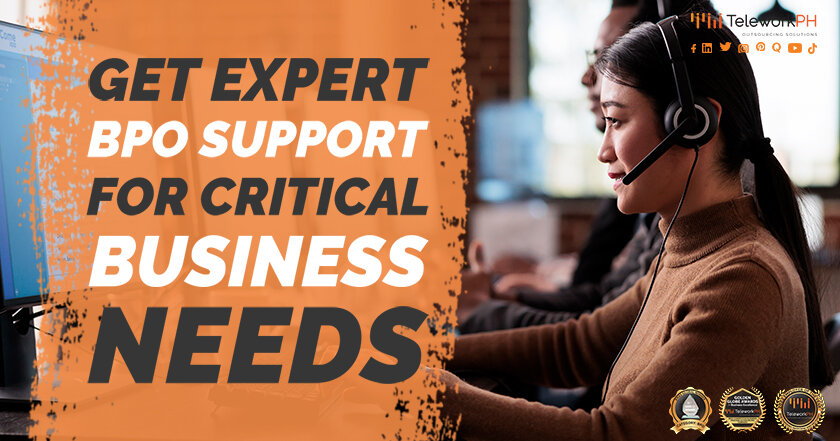 Getting an outsourcing partner for your business means you can reduce the labor costs because you can forget about the overhead expenses such as workspace rental fees, electricity bills, office equipment, technology, internet, and other expenses when you have a physical office.
Low Recruitment, Onboarding, and Training Costs
Recruitment can be complicated and tedious. That's why it's always best to outsource this so you can save so much, and won't have to worry about the recruitment and training expenses.
Outsourcing allows you to reduces costs by as much as 90% plus it also clears up your headspace, gives you more time to focus on more important tasks, and also handles the hiring, onboarding, and training processes so you won't have to.
When you outsource, you only pay for the services you need. In this way, you can strategically and carefully scale as well as customize services according to your budget and requirements.
You may not need a full-time employee now, but with an outsourced partner, you get the flexibility of dedicated customer support with the commitment, reliability, and performance you need from a full-time employee.
The onboarding process can be expensive when you factor in these overhead expenses, taxes, plus costs of hiring training managers as well as procuring new resources. Hiring, onboarding, training, and retaining employees cost an arm and leg – and by outsourcing, you get to cut your expenses in half or even more.
Save Time
Time is one of the biggest currencies that businesses have today – and it's time you put it to good use. Instead of hiring, onboarding, and training an in-house team, partnering up with a BPO company allows you to save time and step on the gas so you can focus on the cash-generating activities of your business. At Telework PH, we streamline your HR processes to build your dream team – no less. From hiring to onboarding, and training, we got you covered.
Gain Focus on the Red Carpet Processes
Focusing on multiple tasks simultaneously can be challenging, requiring equal and undivided attention. It's nauseating to even think about the tasks a business handles in a day-to-day grind. But it's possible to do it all at once when you outsource.
As the CEO or business owner, you have to play up on your strengths. A lot of business owners or entrepreneurs fail to delegate because they think they can do it all. Having this mindset could be doomsday.
You have to focus on your zone of genius. Outsource other tasks to specialists because that's how you work efficiently. Focus on what generates you the most income, and outsource non-core tasks.
The biggest savings will ultimately come from freeing your time and saving money when you outsource to the right people who can get the job done the first time.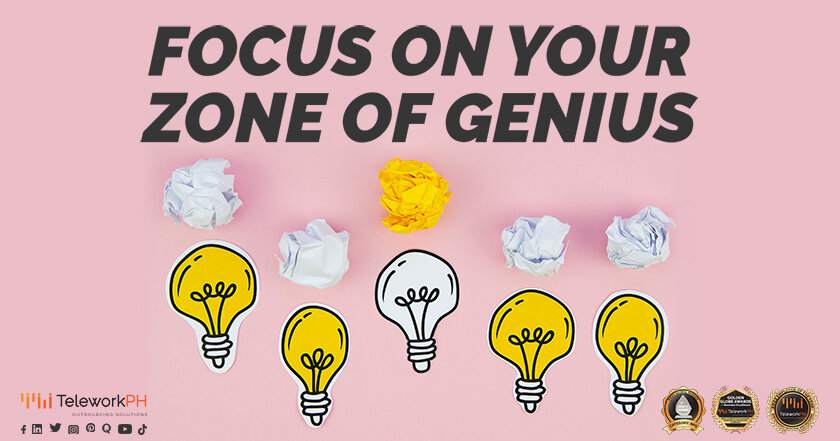 Access to Expert and Top Talents
If you choose the traditional route, hiring a new team member becomes necessary, involving costly recruitment and training processes. Training them with workflows and systems consumes time, money, and energy for you and your HR team.
However, if you opt to work with a BPO company, you gain rapid access to a team of skilled experts with the necessary knowledge, skills, experience, and competencies. This is crucial when you require specialized roles like customer support, virtual assistance, back-office operations, or data entry.
Once you outsource, you gain flexibility and rid yourself of recruitment worries. BPO companies often have suitable team members or can find them quickly. They have a ready network they can tap for specialists that you can use for your business.
More so, you gain instant access to specialists and top talents at a lower price point compared to hiring an in-house staff. The outsourcing partner will also handle the necessary accreditations and licenses plus training to acquire or upgrade skill sets.
Reduce Employee Turnover
Overworked employees resort to quitting or quiet quitting. When an employee quits, especially after just a few weeks or months, the investment you have put in for onboarding and training goes down the drain.
Outsourcing can help with the following:
Promotion – As your team grows and expands, it's easy to cherry-pick and promote the high-performers or potential leaders.
Delegation – To beef up consistency, it's a must to delegate. One great benefit of having an outsourced team of specialists is that if a virtual assistant quits in a busy season, you can find someone to slide in and fill the role.
Low Payroll Costs and Taxes
Compared to having a full-time in-house team, it's definitely cost-effective to outsource. You can tap on a dream team of specialists who are highly skilled, experienced, and trained for the role but at a fraction of the cost of what you'll be paying an in-house team.
Hiring in-house employees can be costly and time-consuming. You need to cover several business-related expenses like equipment, office space rental, furniture, software, tech, health insurance, business travels, and licensures; among others. When you outsource, you get to reduce all of these expenses to a bare minimum – and that includes the taxes.
Build Your Dream Team Now!
Outsourcing helps you toughen your business muscle strings. It allows your business to be flexible and agile to grow legs so you can wing it for the long game. In addition, it also helps free up your time, allowing you to focus on what you're excellent at and delegate other activities to the experts.
Apart from reducing the costs which is a real pain, outsourcing can help you create a personalized, enjoyable, and memorable customer experience that will increase your bottom line. At Telework PH, our dream teams are experts in different arenas and yet specialize in one important thing – customer happiness. Isn't it about time to outsource and scale up? Let's talk!

Follow us for more great content and business insights:
Ready to Elevate Your Business?
Enter your email below to get more information