Prepare Your In-House Staff For An Outsourced Team
Published: September 8, 2023
In order to scale, most companies choose to outsource employees to beef up manpower. However, when you introduce outsourced employees to your in-house staff, there will predictably be a transition which needs some break-in process.
At Telework PH, we have worked with varied international and local organizations and companies, and we know how crucial it is to prepare your in-house employees for new outsourced employees who will join the team. It is important to set aligned expectations and goals in order to work as one unit.
Your in-house team must be briefed not just on matters of delegating tasks, chain of command, and project segmentation but on why you fundamentally decided to outsource – and how this is mission-critical to business growth and expansion.
Focus on the Macros
According to Business News Daily, "The best businesses tend to have the best teams. The hiring process, whether you're bringing on a full-time employee, a part-time worker or an outsourced helper, is a vital factor in small businesses."
Organizations that start lean choose to keep an agile team or outsource staff. It's a wise move as outsourcing employees is one way for an organization to achieve both short- and long-term growth goals without poking a huge hole in your finances.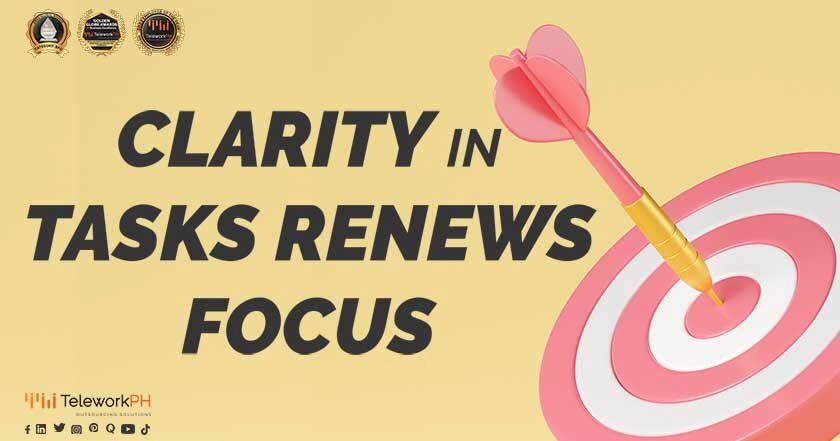 Outsourcing especially for tasks and skills that need specialists is a strategic move because it ramps up productivity, free up time, and also reduce costs. More so, your in-house staff can benefit from an outsourced team because it deduces repetitive and mundane tasks, giving them more time and energy to focus on the macros.
Below are some other benefits of outsourcing employees:
Decreases workload
Eliminates work-related stress and burnout
Even distribution of tasks
Keep Your In-House Team in the Loop
Some company CEOs make the mistake of keeping their in-house employees in the dark about the outsourced staff that it can send mixed signals to your in-house team.
Are we being slowly replaced? Why do they need to outsource employees?
Where did I go wrong? Was I not good enough?
These are just some of the nagging questions that may pop in silence while your in-house team slowly lets the thought simmer down.
Some in-house employees could view the outsourced team as a threat to their positions especially if the move was sudden and without any announcement from the management.
Pangs of jealousy may also erupt which can hurt team culture, and negatively impact unity and cooperation. For one, outsourced employees are seen to be more cost-effective compared to hiring in-house employees.
While it's easy to decide about outsourcing employees and not disclose it to your team, this can give that air of ambiguity or uncertainty and some of your employees may feel unappreciated or doubt the importance of their roles in the organization.
With that being said, it's highly important to keep your in-house team looped in when you hire outsourced employees. Let them know why it's a crucial route to take for the company and how it can benefit the organization as a whole.
Transparency in Communications With In-House Team
As one unit, it's imperative to work as one. A two-way communication is very important, for both your outsourced employees and in-house staff. One way to work it out is to look at your team as one and not divided into two groups.
Once you see it in that line of perspective, you'll breed teamwork. Your team will be comfortable with the fact that you are working with one goal in mind. Also, allow group integrations to ensure that everyone warms up to each other. Your tasks or projects must have cohesion to ensure that each part is moving in the right direction.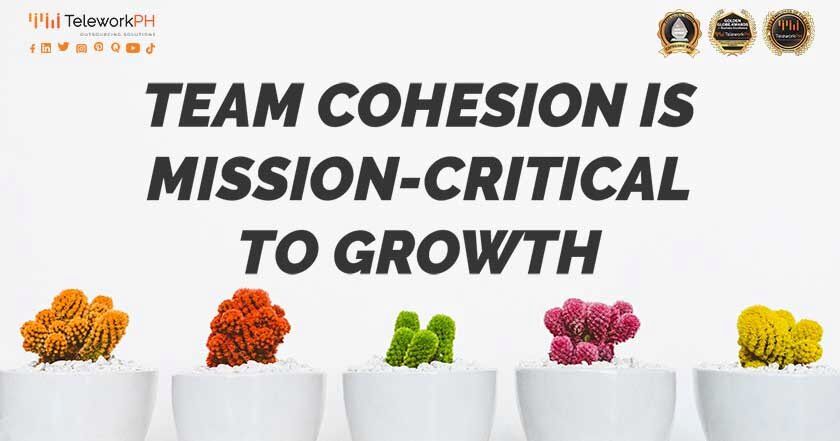 Clear Delegation of Tasks
Here is one important reason why you need to inform your in-house staff about outsourcing employees. Some responsibilities may have already been assigned to another in-house staff when delegating tasks to outsourced employees ; thus, fueling confusion.
Ownership of projects and tasks must be set early on so each employee will have clearly defined roles and responsibilities in your organization.
You should also look into the chain of command.
How will you new outsourced staff fit the bigger picture?
Who will manage and train the new team? How will you seamlessly integrate the new team to your existing systems and culture?
It's important to set a structure, to eliminate overwhelm and frustration that would often dawn on an organization who resort to outsourced employees, impeding your growth as one team. It also hurts business loyalty which is why you'll often see some in-house employees leaving after onboarding outsourced staff.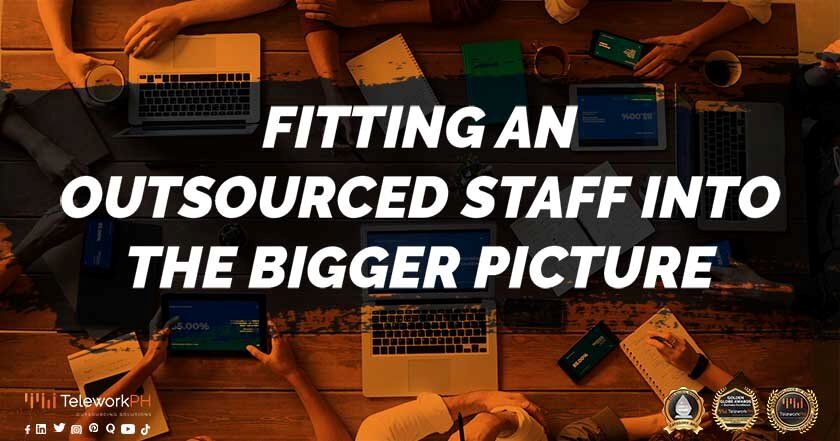 Growing Pains are Necessary to Expand
When you introduce new outsourced employees to a team, it can be a lot to take in at first. But growth entails pain. Growing pains are necessary buttons for success.
You'll never grow in your comfort zone – and that is why you need to outsource. It takes some time to get used to. And for every team member to find their sweet spot, and finally mesh seamlessly with the rest of the team. Create a space where outsourcing creates a win-win scenario for everyone.
And at Telework PH, we build and design offshore teams streamlined to your existing processes and in-house team. We're dedicated to adding value and not leaving anyone shortchanged. Choose to grow and scale with us today!
Follow us for more great content and business insights:
Facebook: https://www.facebook.com/teleworkph
Instagram: https://www.instagram.com/teleworkph_osi/
LinkedIn: https://www.linkedin.com/company/teleworkph/
Youtube: https://www.youtube.com/@TelecastPHPodcast
Pinterest: https://www.pinterest.ph/TeleworkPH/
Ready to Elevate Your Business?
Enter your email below to get more information