Automation is No Longer the Future – It is the Now
Today, more and more businesses from various industries around the world are enticed to take advantage of automation. Businesses are continuously searching for ways to optimize their processes and AI is the potential solution they're looking for. The decision to adopt automation depends on the right conditions i.e. cost to upgrade vs ROI, regulation factors, and economic status. According to this recent study, 37% of businesses are still looking to define their AI strategies, and to what extent do they want to implement AI in their business functions.
Despite the positive effect automation brings us, many are still concerned that AI will ultimately take over. In this article, we'll help you answer the pressing question: will automation take away our jobs? We'll also share with you 7 AI use cases from different fields that can help you decide to integrate AI in your business.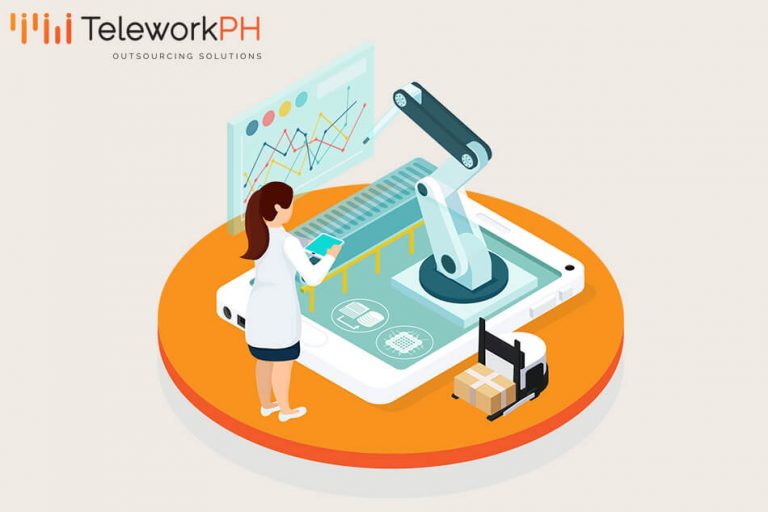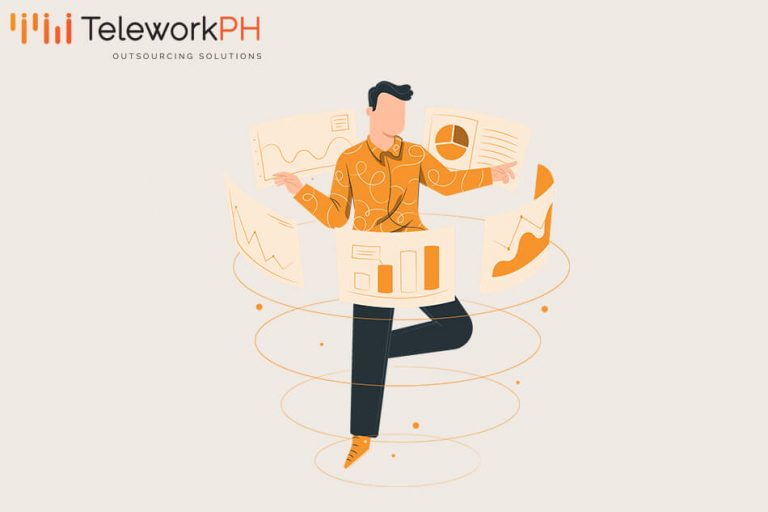 Let us help you scale your business. Book a
FREE
value-bomb
strategy session with our
Outsourcing Specialist NOW!
A Closer Look at Automation
Let's take a look first at how automation is revolutionizing the business world. According to Forbes, 38% of enterprises are already using AI and 62% will use AI technologies by the coming year or so. These percentages justified a study made by McKinsey about the feasibility of automation in different sectors.
In that study, McKinsey differentiates which sectors can easily shift to automation. The study argues that when determining automation feasibility, business owners must consider the work activities and not the occupation as a whole. Work activities with physical work rank the highest automation potential while managing personnel ranks the lowest. Management skills holding the lowest potential for automation is understandable. However, transforming physical and data work to automation is where businesses can focus on to save costs.
According to the International Data Corporation (IDC), AI will be estimated to be worth 47 billion USD in the global market by the end of this year. This only tells us that more businesses are moving to AI and consumers are enjoying its benefits.
Automation in the Philippine Setting
In the Philippines, BPO companies mainly offer call center services. The pressure grows for these services to be replaced by chatbots as more AI systems improve. That's why the IT and Business Process Association of the Philippines (IBPAP) created a roadmap that will invest in technology and upskilling the workforce. In the roadmap, it's forecasted that more than 600,000 mid-skilled and high-skilled jobs will be created in 2022 that will overturn the loss of 40,000 low-skilled jobs. In fact, businesses in the Philippines are now offering AI services with many CEOs and business owners seeing intelligence process automation and analytics as the next big growth drivers for the services export industry.
Will Automation Take Away Our Jobs?
Although the progress of AI is promising, human interaction and complex intuitive roles such as judgement and empathy are the things AI can't replace. AI has a vast knowledge base, but human workers need to navigate that in the right direction. The key is to integrate human workers and automation. These two should learn to coexist to achieve a successful enterprise. So to answer the question: Will automation take away our jobs? No, automation will not take away our jobs, rather automation will make our jobs easier for us.
Now that you have a clear grasp on the role of automation in business, below are some AI use cases from various fields that can help you decide on AI integration for your business.
AI Use Cases
Customer Service
In the field of customer service, there are many AI advancements now being embraced by businesses. First is the chatbot. Companies rely on chatbots as people turn to social media for immediate resolution. Chatbots can function 24/7 and can understand most customer queries. Companies can save on manpower costs and improve their operational capacity at the same time. Chatbots can directly contribute to customer satisfaction and loyalty since they're able to collect fresh data just by interacting with customers. In this way, companies won't have to pay for extensive market research because they already have the information at hand.
Another significant AI development is call analytics and call intent discovery. Call analytics uses advanced voice data programs that can reveal customer insights and identify service weaknesses. For example, the ING Bank in Turkey has seen a 15% increase in its sales quantity score and a 10% increase in its net promoter score just by integrating call analytics. As for call intent discovery, this AI uses Natural Language Processing (NLP) and sentiment analysis (voice level and pitch) to detect the customer's emotions that control the decision-making process. Call intent discovery can help you move your customers from one stage of the sales funnel to the next.
Data Analytics
Many companies have existing data at hand, yet several of them have no idea how to get the most value out of it. Data can easily be interpreted and understood with the advent of AI. For instance, data integration simply combs through all of your data sources and combines them into a cohesive and structured format. Data integration also allows you to unify both your online and offline data. Data analytics can also predict outcomes, uncover customer insights, and competitor performance. This tool allows you to monitor your competitors' activities and gives you the edge to counteract them.
Marketing
Businesses must take its marketing efforts seriously. Marketing is responsible for reaching customers that will turn up a profit. AI has a large contribution to consumer marketing for it uses semantics, natural language prediction, and sentiments detection to address customer needs and buying habits.
For marketing, there are two AI systems in play: context and personalized marketing. Context marketing uses NLP to identify where your marketing or advertising campaign can deliver context. It ensures that your campaign message will contextually fit your target customers. On the other hand, personalized marketing uses analytic tools to determine accurate customer preferences and then groups them by personal taste. You can create marketing programs like personalized emails, special offers, or recommendations all based on the customer's indicated preferences.
Marketing analytics can also determine which of your marketing strategies are not gaining enough traction and you can easily evaluate if these are up for recalibration or overhaul.
Sales
Just like marketing, sales is another integral part of the business. One innovative AI tool is sales forecasting. Sales forecasting reviews all of your previous sales transactions and customer profiles to come up with an accurate sales prediction. This can help your sales personnel keep track of the company's profit goals. AI can also be a big help when doing lead generation. It can make a comprehensive customer profile based on your existing customer database. Your lead generation team can leverage the customer knowledge in this database to close a sale.
In the retail industry, retail sales bots are the up and coming technology. Sales bots are physically present in the retail store to help you with your shopping needs or even answer a product inquiry just like a sales assistant. A sales bot analyzes customer profiles and provides the right action for the customer. It can significantly reduce manpower costs and improve customer service.
Operations
For product-centric businesses, operations should flow smoothly and uninterrupted. Any error can have serious cost implications. There are many AI systems you can use to avoid these errors and even improve operations. The first one is the RPA. RPA or Robot Process Automation improves your operational processes without removing your existing computer system. RPA can increase operational efficiency and precision. According to this study, RPA is a promising development that can potentially contribute 30% to 200% of ROI in just the first year.
The second AI system is manufacturing analytics. This system analyzes your manufacturing processes as a whole from production to logistics. It can optimize your processes to reduce operational costs and increase efficiency on the production floor.
The last one is predictive maintenance. As simple as it sounds, predictive maintenance predicts which machines should be checked for maintenance. Predictive maintenance uses data analytics to identify the factors which can contribute to machine malfunction. It can minimize disruptions to the operations and the risk of spending massive repair costs in the future.
Human Resources
For the field of human resources, many of its functions require prediction and analysis. HR can leverage AI from sourcing the right candidates to managing the employee's career path. Aside from hiring prediction, AI can also help in employee performance and retention management. You can keep track of their performance through real-time feedback and KPI monitoring. AI can also predict which of your employees are bound to leave and uncover the underlying reasons why. This can maximize employee performance and satisfaction. More importantly, it can lower the risk of employee turnover.
Finance
Finance uses updated AI technology to ward off security breaches and strengthen financial systems. There are promising AI systems now available for the field of finance such as fraud detection and credit lending prediction. Fraud detection uses machine learning to detect any abnormal behavior in your financial flow. For credit lending prediction, AI uses predictive measures to reveal potential non-performing loans. It can also predict your customer's potential credit scores so you can evaluate their capacity to pay off loans.
The Takeaway
With the help of complex human roles, it's a proven feat that AI helps businesses to improve their performance to achieve both short-term and long-term goals. More than that, AI provides an enhanced level of service without challenging the bottom line. With the availability of AI advancements in each field of business nowadays, you must objectively evaluate AI's impact and how it can transform your business for the better.
Ready to Elevate Your Business?
Enter your email below to get more information